Print Friendly Version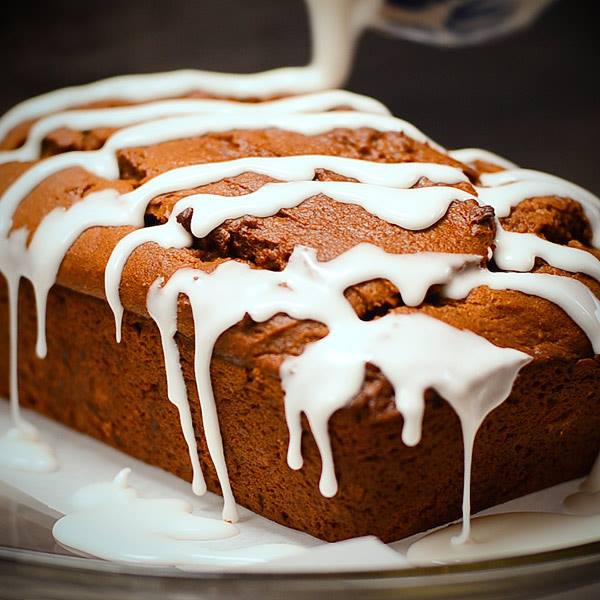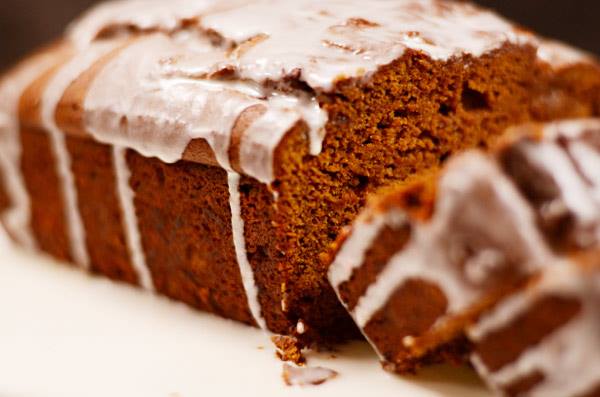 My recipe for Vanilla Pudding Pumpkin Bread has been so wildly popular that I decided to amp up the spice, add extra ginger, a little cayenne for kick, and molasses for a deeper, richer gingerbread! I kept the full amount of pumpkin (because who doesn't love pumpkin?) and the result is this absolutely AMAZING, moist gingerbread. Just in time for all of your Christmas and holiday gatherings!
The icing is optional, but I think it's a nice addition when presenting gingerbread to your guests for the holidays. If you don't like icing, you can just sprinkle the top with a little dusting of powdered sugar when the bread is completely cool.
~ preheat oven to 350 degrees F. ~
1 and 3/4 cup all purpose flour
3.4 oz. dry, instant vanilla pudding mix
1 scant Tablespoon baking powder
1 teaspoon baking soda
2 Tablespoons ground ginger
1 heaping teaspoon cinnamon
1/2 teaspoon allspice
1/2 teaspoon ground cloves
1/2 teaspoon cayenne pepper (optional)
1/2 teaspoon salt
1/4 teaspoon nutmeg
1/2 cup unsalted butter, melted
3/4 cup brown sugar
1/4 cup molasses
15. oz. pure pumpkin puree (not pie filling)
2 large eggs, lightly beaten
2 teaspoons pure vanilla extract
Generously butter an 8×4 inch loaf pan.
In a large bowl, combine: flour, pudding mix, baking powder, baking soda, salt, and spices. Using a wire whisk, mix until dry ingredients are evenly incorporated.
In another large bowl, combine: melted butter, brown sugar, molasses, pumpkin, eggs, and vanilla. Mix well.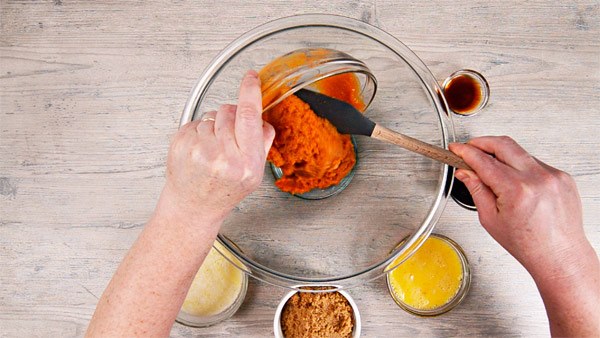 Add dry ingredients to wet ingredients. Mix until just combined and everything is moist. Don't overmix. Batter will be thick. Spread evenly into prepared pan.
Bake in preheated oven for 60 to 65 minutes, or just until a wooden skewer inserted into the center of the loaf comes out with a few moist crumbs on it. Remove from oven.
Cool bread in pan for 10 to 15 minutes. Carefully remove from pan and allow to cool completely on a wire rack prior to topping with icing or powdered sugar.
for the icing:
2 and 1/2 cups powdered sugar
1/4 cup whole milk
2 Tablespoons butter, melted
1/2 teaspoon pure vanilla extract
Whisk all in a small bowl until smooth. Use as icing for your gingerbread.
Enjoy!
~Melissa
You may enjoy these related posts: