Print Friendly Version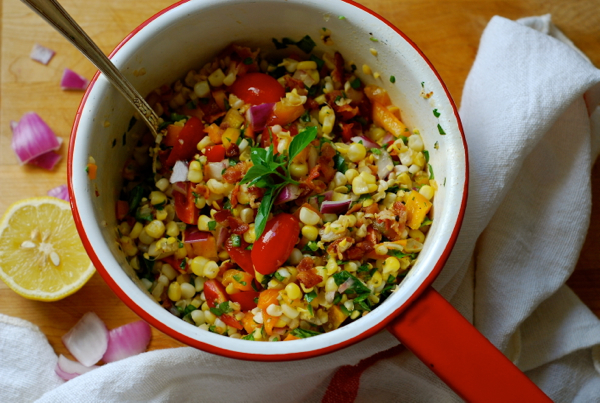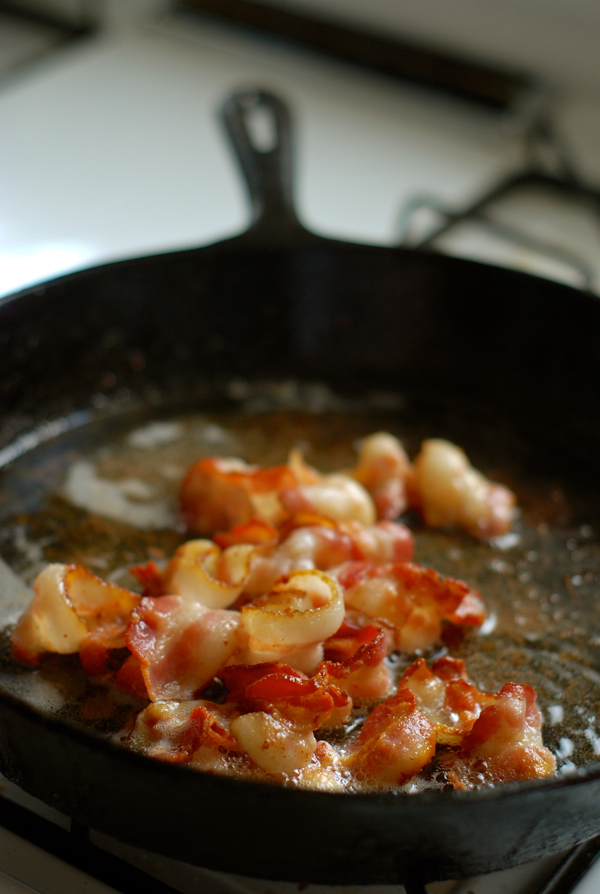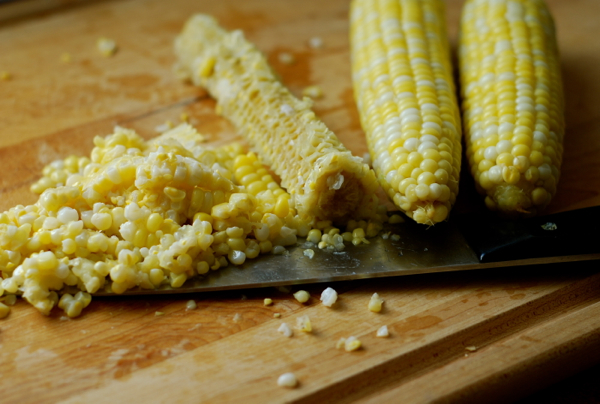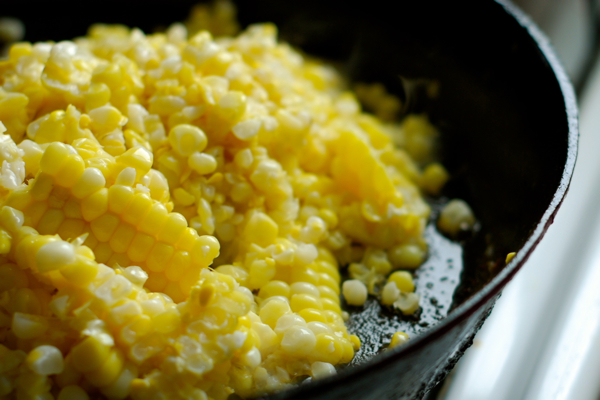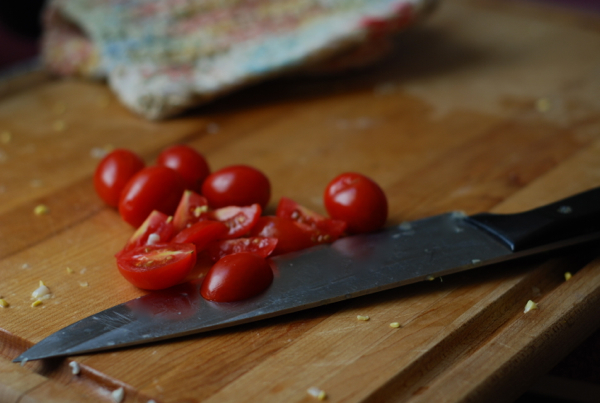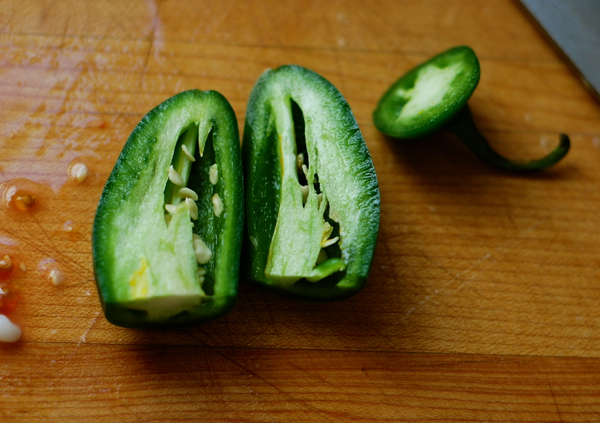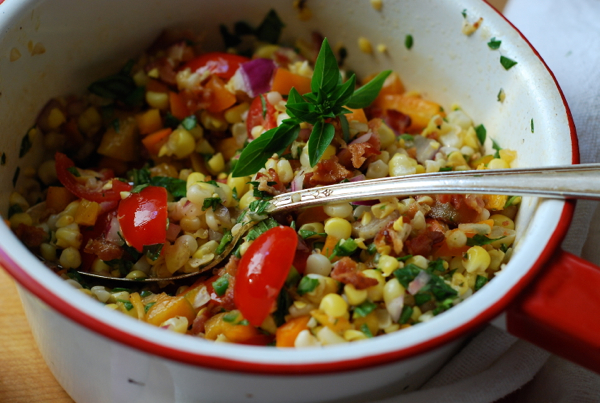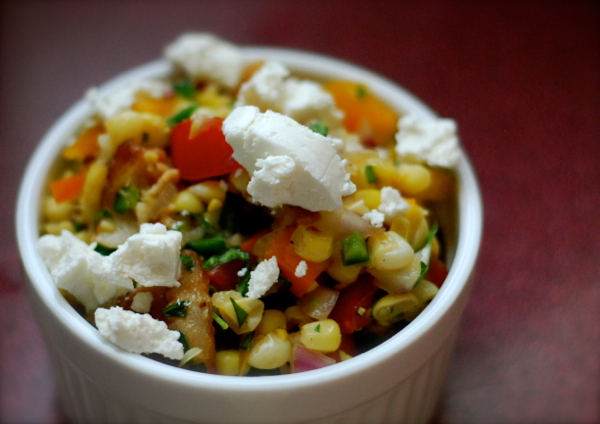 This salad is truly a celebration of summer! It showcases all of the lovely, fresh flavors of the garden and farmer's market.
My friend Mary, over at All Things Food ~ Cooking with Mary & Friends, made up a batch of her corn salad a few days ago, and it inspired me to make my version!
Note: We like our corn salad made with grilled, chilled corn on the cob, but if you have leftovers from the night before in your fridge, any cooked corn on the cob will work.
Here we go…
for 8 servings:
6 to 8 pieces of grilled corn on the cob, cooked until tender
1/2 lb. to 1 lb. bacon, reserve 1/4 cup of the drippings
2 jalapeno peppers, seeds and stems removed, chopped fine
a small handful of fresh cilantro OR fresh parsley, chopped
a small handful fresh basil, chopped
1/3 cup red onion, chopped
1 orange bell pepper, seeds and stem removed, chopped
a large handful of grape or cherry tomatoes, quartered
juice of one large, juicy lemon or lime
a drizzle of extra virgin olive oil
salt and pepper, to taste
fresh goat cheese, crumbled
Fry bacon until crispy, and reserve 1/4 cup of the drippings. Place bacon on a paper towel-lined plate to drain. Set aside and crumble once cool.
Cut corn from cobs. Discard cobs.
Heat reserved drippings in a large skillet. Add corn and cook until hot and a little charred. Set aside to cool completely before adding to the salad bowl.
Place completely cooled bacon crumbles, completely cooled corn, jalapenos, parsley, basil, onion, bell pepper, tomato, lemon juice, olive oil, salt, and pepper in a big salad bowl. Mix well. adjust seasonings if necessary.
Serve and crumble a little fresh chevre (goat cheese) over top.
Enjoy!
~Melissa
You may enjoy these related posts: