Print Friendly Version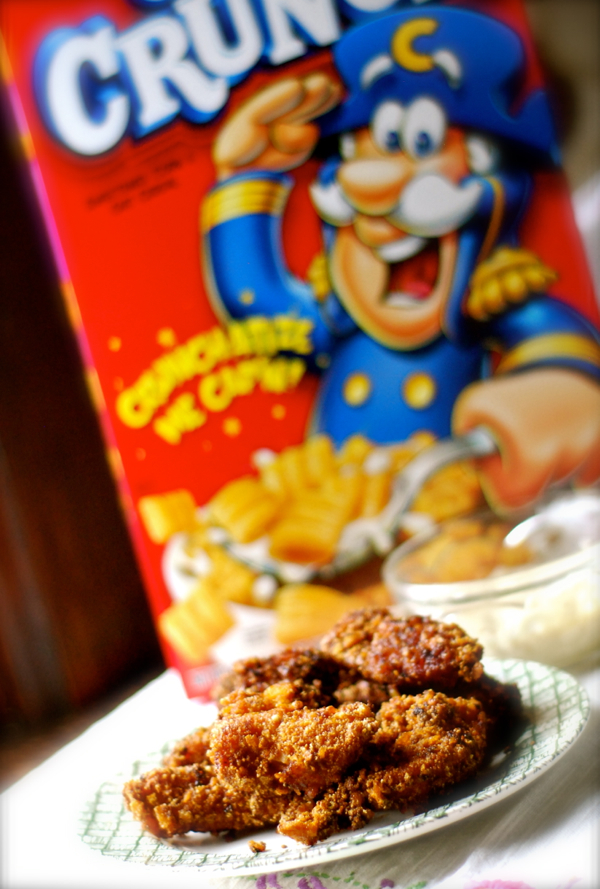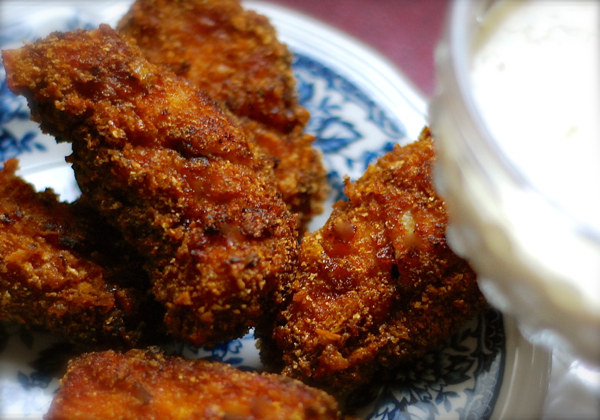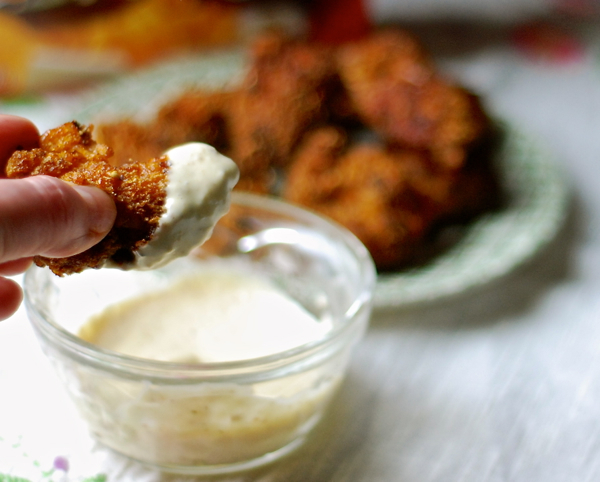 Years ago, when The Mall of America first opened here in Minnesota, there was this awesome and amazing restaurant called Planet Hollywood that was my absolute favorite place to eat in the mall. Not everything on the menu was particularly stellar, but there was this one item that kept me coming back again and again. Their Cap'n Crunch Chicken strips with this tangy, slightly spicy, slightly sweet, Creole mustard sauce for dipping. I dream about this chicken!
The MOA Planet Hollywood location has closed it's doors, but there are several other locations if you want to maybe check it out. Just click on the link.
Ever since I've had a food blog I've been meaning to make this recipe at home so I could share it with all of you! It's not health food (which, as much as my blog doesn't reflect it at times, is what I mostly try to eat.) However, I do believe any healthy diet deserves a good splurge once in awhile so those of us downing green juice, smoothies, boneless skinless chicken breasts, Greek yogurt, and quinoa can treat ourselves. Wouldn't you agree? And what better time of year to splurge than Super Bowl Sunday? Don't tell anyone, but I don't even like football. I know, blasphemous. However, we always turn on the Super Bowl so Grace can watch, and so I have an excuse to cook outrageous appetizers and desserts. My favorite part of Super Bowl Sunday is the FOOD.
Cap'n Crunch Chicken screams game day! I hope you love it as much as we do!
(serves 6 as an appetizer, 3 as a main course)
for the chicken:
3 large boneless, skinless chicken breasts, cut into small uniform strips
peanut oil for frying
4 cups original flavor Cap'n Crunch cereal
1 cup corn flakes cereal
1/2 teaspoon onion powder
1/2 teaspoon garlic powder
1 large egg, beaten
1 cup milk
Pour 2 inches of oil into the bottom of a large, heavy skillet (I use cast iron for this.) Heat oil to approximately 375 degrees F.
Place cereals in a large, heavy duty Ziploc bag and remove as much air as possible. Using a rolling pin, crush cereals into fine crumbs. Place crumbs in a large bowl, and mix with onion powder, and garlic powder.
In another bowl, whisk egg and milk together until frothy.
Cut chicken into small strips (I cut the breasts into 5 or 6 long strips and then cut those strips in half.) You want the pieces to be fairly uniform so they cook at the same rate. Blot dry.
Dip chicken pieces into the egg mixture, and then dredge in the Cap'n crunch mixture, pressing crumbs to the chicken so it sticks. Repeat with all chicken pieces and place them in one layer, on a plate, as you go.
Once all chicken is prepared, fry in the hot oil for approximately 2 to 3 minutes per side, turning with a slotted spoon or cooking tongs, as needed. Adjust oil temperature so the chicken is cooking all the way through and the breading is turning a nice golden brown. If you try to cook the chicken too fast, the breading will burn before the chicken gets fully cooked. Check chicken for doneness, and place fully cooked pieces on paper-towel lined plates as you go.
for the Creole mustard:
1/4 cup Dijon mustard
6 Tablespoons real mayonnaise
2 teaspoons yellow mustard (prepared)
1 Tablespoon creamy horseradish sauce
1 Tablespoon honey
Mix all sauce ingredients together. Cover and chill until ready to serve.
You may enjoy these related posts: