Print Friendly Version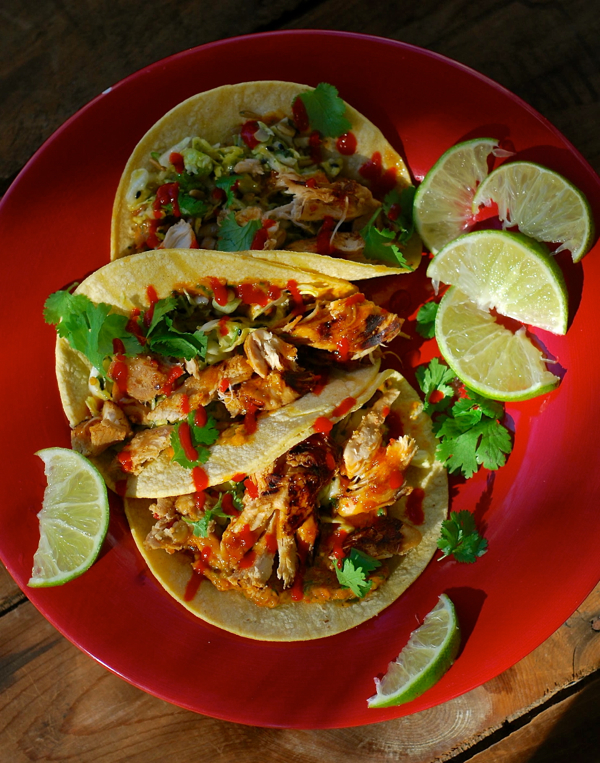 Are you ready for super delicious, flavorful and healthy tacos? These are truly unbelievable. I enjoyed similar tacos from a food truck one summer, thus the name. There are lots of components to these tacos, so at a glance it may seem like a complicated recipe. Everything comes together fast, and everyone will have fun assembling their tacos and topping them to suit their tastes. I've seen recipes for Korean tacos that call for Kimchi, and although I adore the stuff, it seems like overkill with the amount of cabbage content you get just putting a pile of slaw on these. However, if it seems like a good idea to you, by all means, add Kimchi too.
~ serves 4 people/3 tacos each ~
for the chicken/beef marinade:
1 Tablespoon red pepper flakes
2 teaspoons soy sauce
3 Tablespoons dark sesame oil
1 teaspoon coarsely ground black pepper
Place 2 lb. boneless, skinless chicken breasts or tenderloin beef steaks in a big, heavy duty Ziploc bag. Pour the rest of the marinade ingredients over the meat. Remove as much air from bag as possible and seal. Moosh the marinade ingredients around the meat until completely coated. Place bag in a bowl in your refrigerator. Chill until ready to cook.
While meat is marinating, prepare your other ingredients:
for the Korean slaw: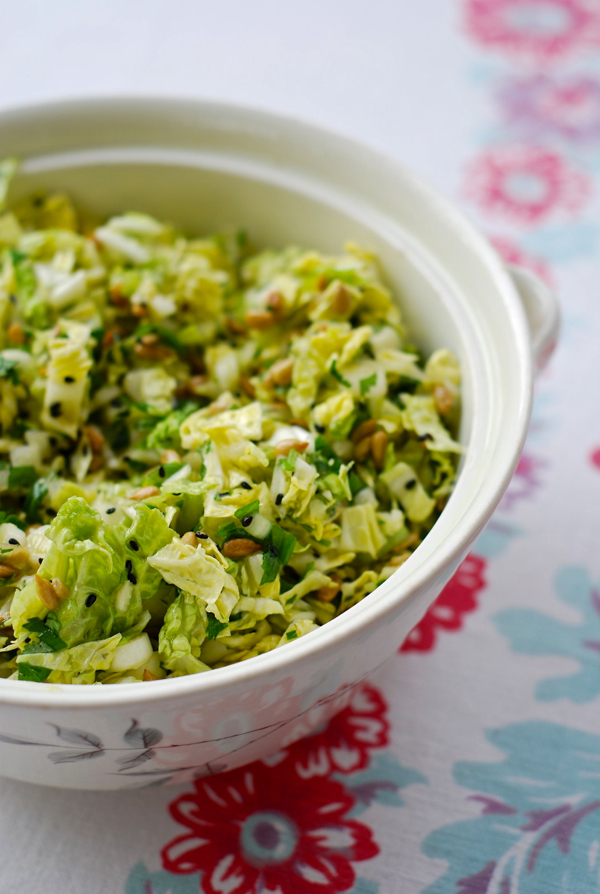 1/4 cup extra virgin olive oil
1/4 cup fresh lime juice
4 cups shredded Napa cabbage
4 scallions + green tops, chopped
1/3 cup fresh cilantro, chopped
1 Tablespoon black sesame seeds
1/4 cup sunflower seeds
2 Tablespoons sherry vinegar
2 to 3 Tablespoons raw honey, melted
Place all ingredients in a large bowl and mix until thoroughly combined and evenly incorporated. Cover and refrigerate until ready to serve.
for the Korean BBQ sauce: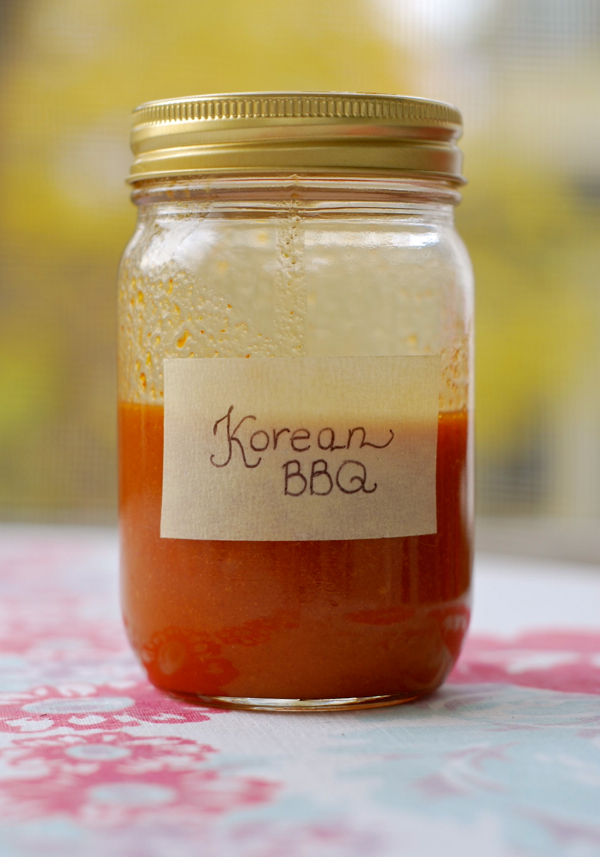 Place all ingredients in the bowl of a blender…
1/2 cup organic orange marmalade
1/4 cup Sriracha hot sauce
1 teaspoon soy sauce
1 teaspoon dark sesame oil
1 teaspoon Ponzu sauce
1 garlic clove
Blend all in blender, pulsing until very smooth. Transfer BBQ sauce to a canning jar, and cover it tightly. Refrigerate until ready to use.
for the Korean roasted tomato salsa: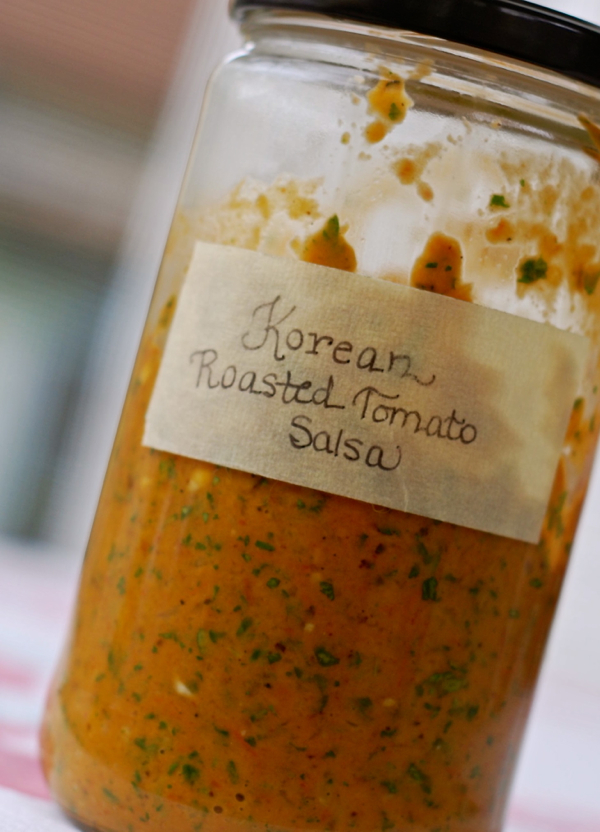 Place the following ingredients on a baking sheet with a lipped edge:
10 oz. grape tomatoes
1 small yellow onion, chopped
2 Tablespoons olive oil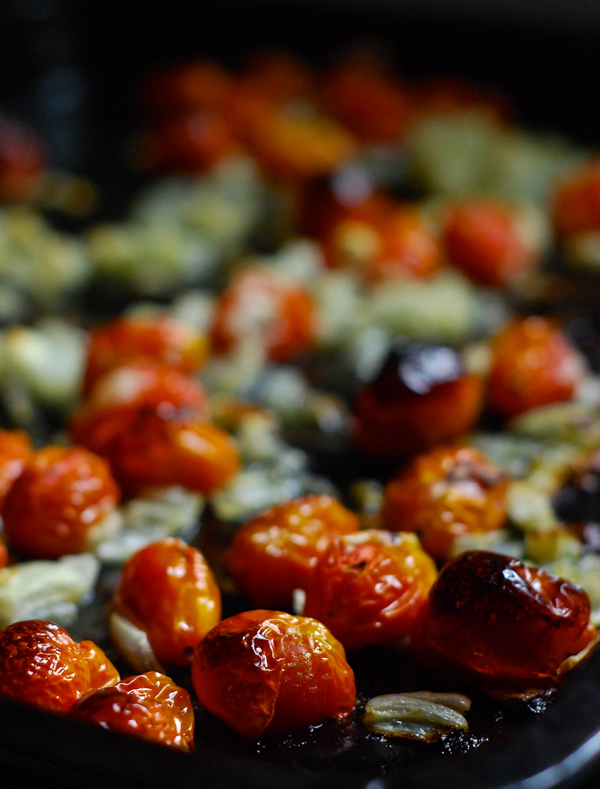 Toss ingredients so the veggies are coated with the oil. Place in a 425 degree F. oven for 10 to 15 minutes, or just until the tomatoes burst and are lightly charred. Cool for 15 minutes. Place tomatoes and onion in the bowl of a blender, and add:
1 Tablespoon Sriracha hot sauce
1 garlic clove
1 teaspoon Ponzu sauce
handful of fresh cilantro leaves
Blend all in blender until smooth. Transfer to a canning jar and refrigerate until ready to use.
Putting the tacos together:
Remove meat from marinade and grill until done, brushing the Korean BBQ sauce on the meat several times, on all sides, as it grills. Cover grilled meat and allow it to rest for 5 minutes before cutting into thin slices. Divide meat into 4 portions. Each portion will make 3 tacos. Pile glazed BBQ meat, slaw, salsa and fresh cilantro on warmed, soft corn taco shells. Squeeze fresh lime wedges over tacos, and serve.
Enjoy!
~Melissa
You may enjoy these related posts: