Print Friendly Version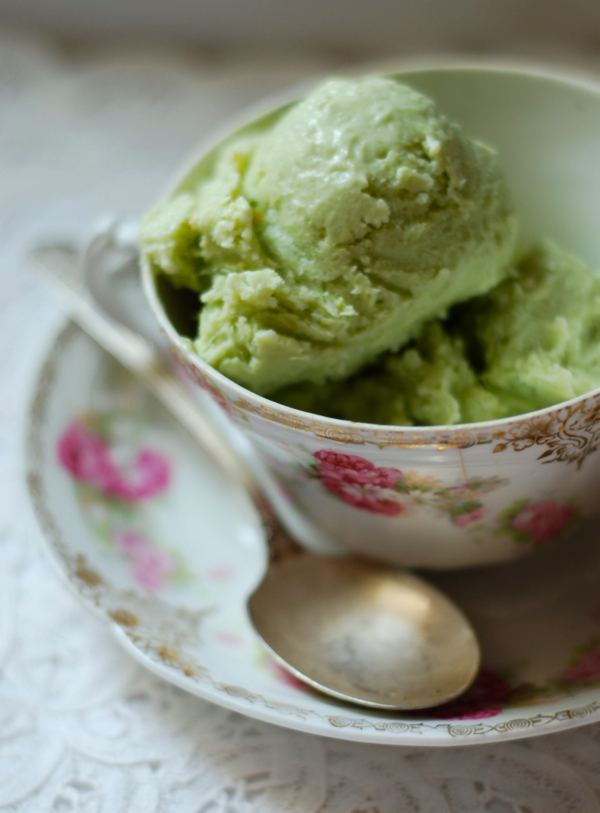 Gracie has dance tonight which means a mini date night for me and the hubby. I think I'd like to go have tea at Wisteria Twig, the little local tearoom, instead of walking around Menards like we did last week. Hee hee.
Here's a gorgeous, creamy ice cream recipe that only calls for 6 ingredients and you don't have to use an ice cream maker! Sooooo delicious and fresh tasting. Use lemon or lime for this, whatever you prefer.
1 large, ripe avocado peeled and diced
1 cup heavy cream or half & half
2/3 cup powdered sugar
1 teaspoon lemon or lime zest
1/3 cup fresh lemon or lime juice
a pinch of nutmeg
Combine all ingredients in the bowl of a food processor. Puree until completely smooth. Pour into a 2 quart casserole dish. Cover and freeze for 4 hours (or just until set and firm.) Scoop out and enjoy! Serve this ice cream the same day you make it.
Enjoy!
~Melissa
You may enjoy these related posts: