Print Friendly Version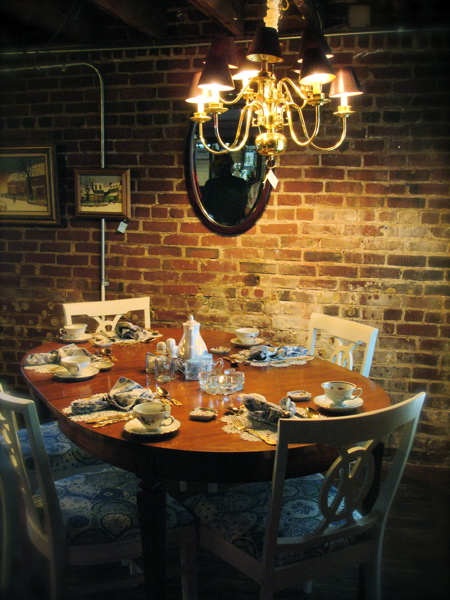 "On Saturday afternoons they explored. They found their own tea shop with their own table- their own streets." ~Katherine Masefield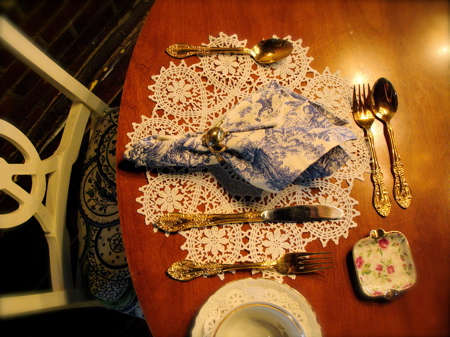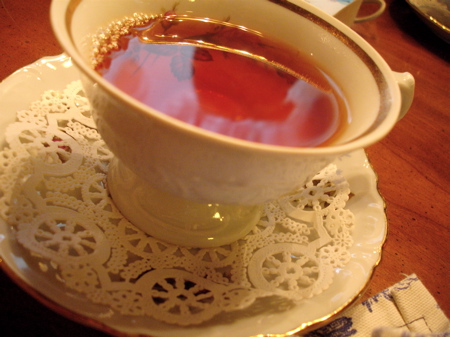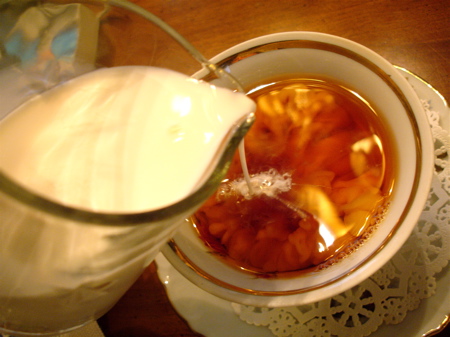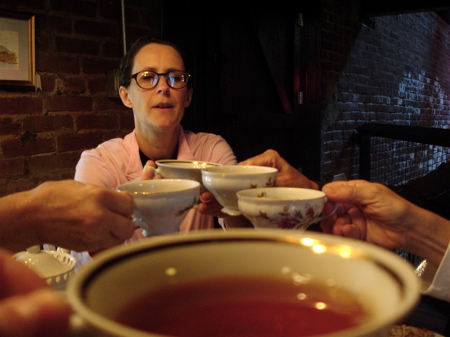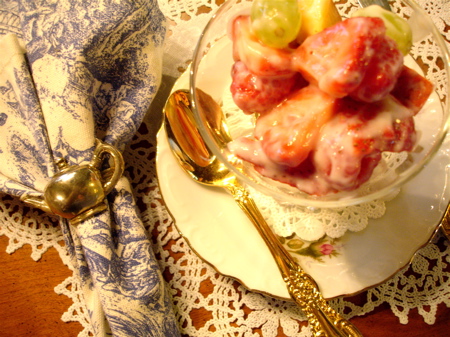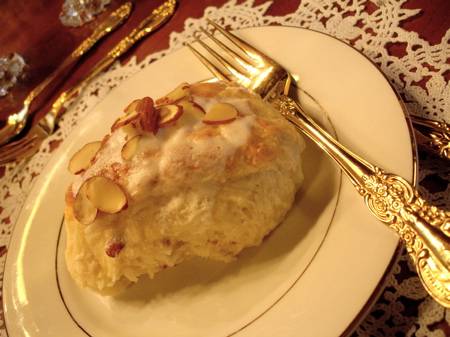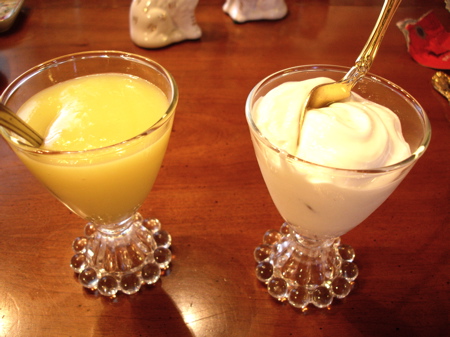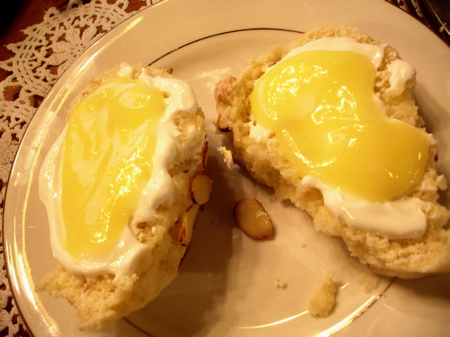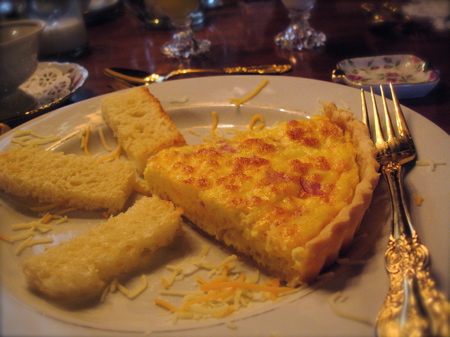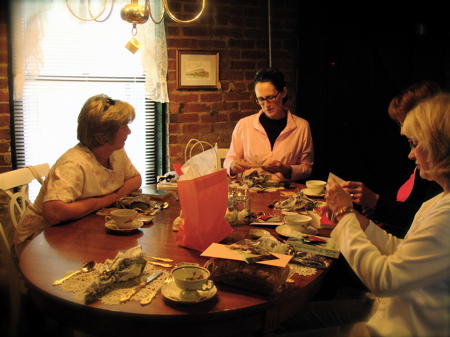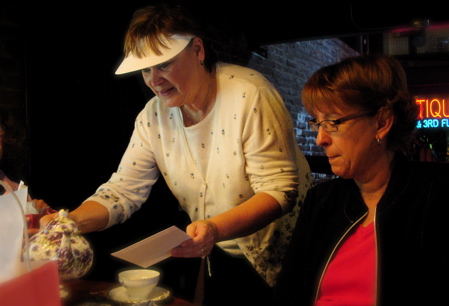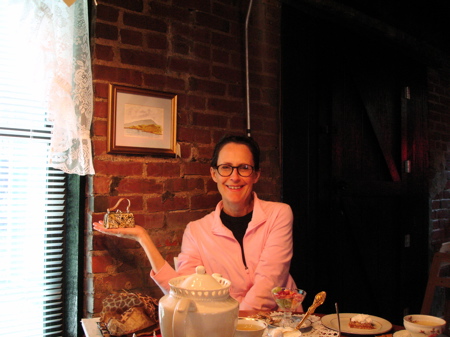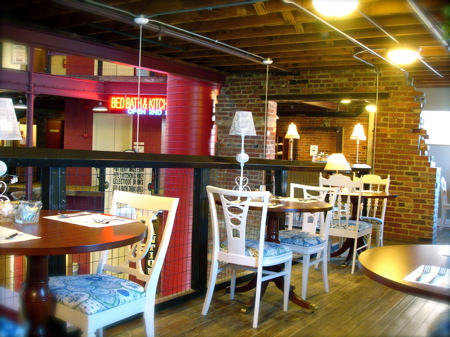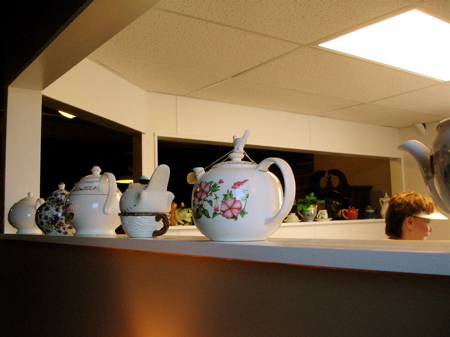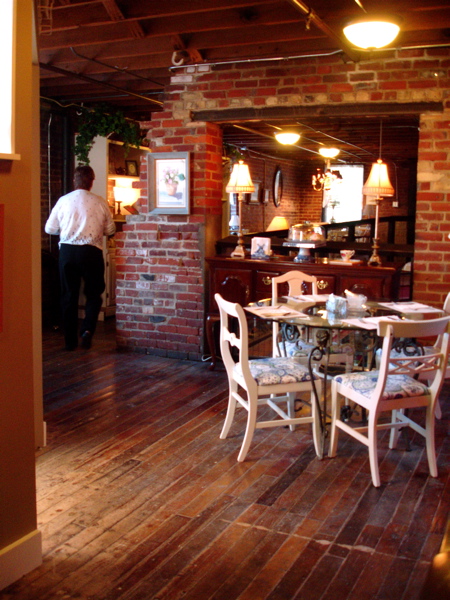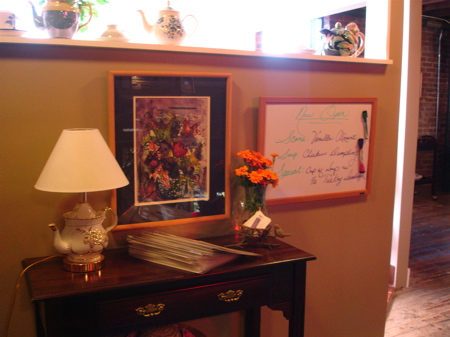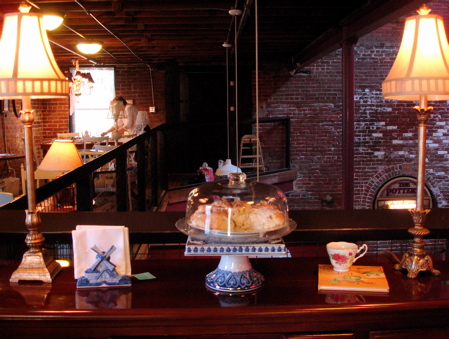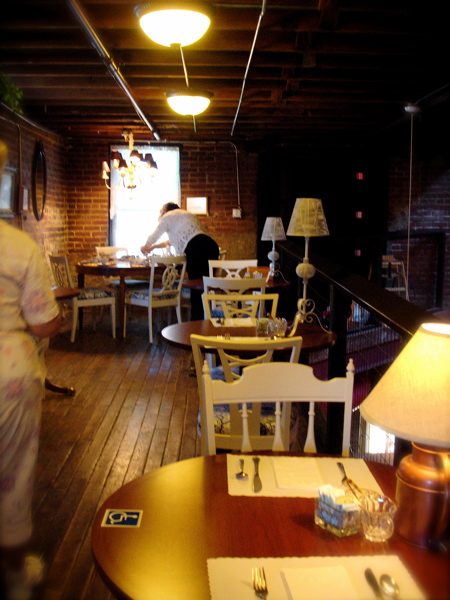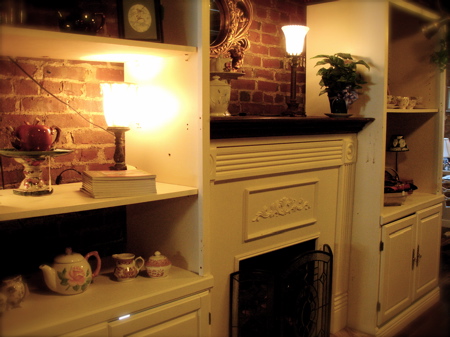 This morning my friends and I met for tea at Wisteria Twig Tea Room to celebrate Nancy's and Jane's birthdays. Our friend, Rita Dannser, moved her beautiful tea room from Lake City to Red Wing! We are so pleased to have a place to gather for our favorite, relaxing ritual once again. We've decided to meet once a week at our new favorite place!
Wisteria Twig is located in Red Wing's Pottery Mall on the second floor. It's open from 10:00 AM to 6:00 PM, Monday through Saturday and on Sundays from 11:00 AM to 5:00 PM. Rita has created a menu featuring delicious selections for brunch and lunch. Mouthwatering delicacies like chicken and dumpling soup, turkey asparagus sandwiches, entree salads with homemade dressings, scones with lemon curd and Devonshire cream, and a wide array of homemade desserts! I can't wait to visit again. The setting is absolutely charming, and the food is delicious.
~Today's Tea Menu~
Yorkshire Gold Tea
Fruit Cup with Sweet Cream
Vanilla Almond Scone
Lemon Curd & Devonshire Cream
Quiche Lorraine
Toast Points
The next time you're visiting Red Wing I encourage you to give Wisteria Twig Tea Room & Cafe a try!
~Melissa
You may enjoy these related posts: