Print Friendly Version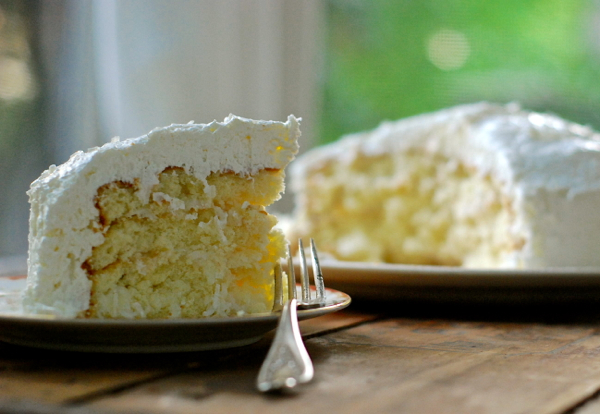 This is the moistest, yummiest coconut cake ever! It has to "age" for three days in the refrigerator after you make it, so plan accordingly. You are going to love this 3 Day Coconut Cake, and everyone is going to ask you for the recipe!
1 box white or yellow cake mix + ingredients the mix calls for
2 Tablespoons coconut extract
16 oz. sour cream (not low fat)
14 oz. sweetened coconut flakes
1 cup sugar
2 cups Cool Whip (no substitutes and not "lite")
The day before you make this cake, mix the coconut, sour cream and sugar in a medium mixing bowl. Mix well, cover and refrigerate over night.
The next day, prepare the boxed cake mix according to instructions on the box for 2 round cake pans (8 or 9 inches). Substitute 2 Tablespoons of the water called for with the coconut extract so it still equals the same amount of liquid.
Cool cake in pans for 10 minutes before turning them out onto wire racks to cool completely. Once the cakes are completely cool, carefully split them in half horizontally, using a serrated knife. Now you should have 4 thinner cake layers.
Take half of the coconut mixture and spread it evenly between the 4 cake layers, stacking as you go. Take the other half of the coconut mixture and mix it with the 2 cups of Cool Whip. Frost cake using this coconut/Cool Whip mixture, totally covering the top and sides of cake.
Cover cake and refrigerate for 3 days. No peeking! This cake is worth the wait!
There you have it! Three Day Coconut Cake!
Enjoy!
~Melissa
You may enjoy these related posts: