Print Friendly Version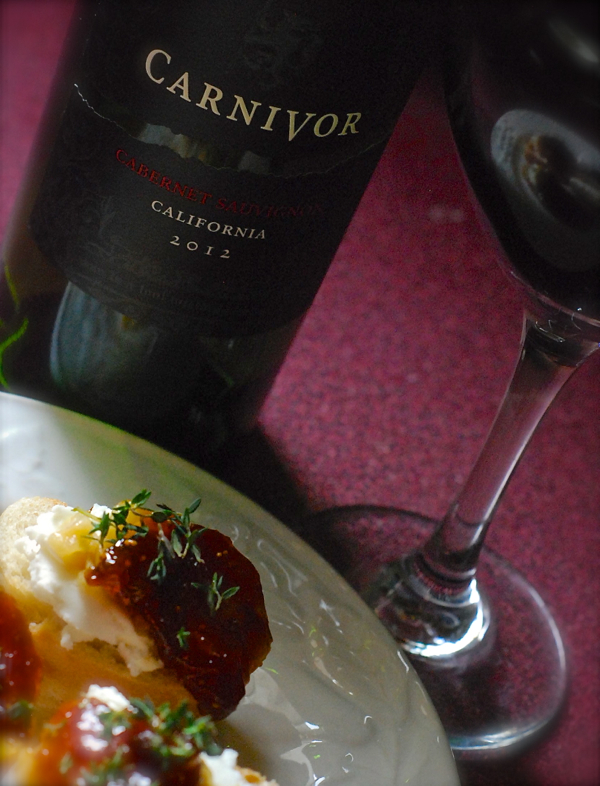 BOLD, REFINED, SMOOTHNESS.
---
"Just as Cabernet Sauvignon, the "King of Reds," resides in the upper echelons of the wine world, the carnivore sits atop the food chain. Inspired by these two kings, we created Carnivor, a sophisticated wine whose bold, intense flavor is matched by a refined smoothness. #DEVOURLIFE
---
AVAILABLE IN SELECT HIGH BROW AND LOW LIGHT ESTABLISHMENTS." ~from the Carnivor website
Last weekend we made THIS amazing appetizer and I mentioned that we enjoyed it with a delicious Cab. Oh my…. It was amazing. So dark and opaque it looks black in the glass. Rich, round, spicy and bold with deep dark chocolate notes. It's Called Carnivor, and I can't wait to enjoy it again. Tres yum.
Have you tried any good wines lately?
~Melissa
You may enjoy these related posts: