Print Friendly Version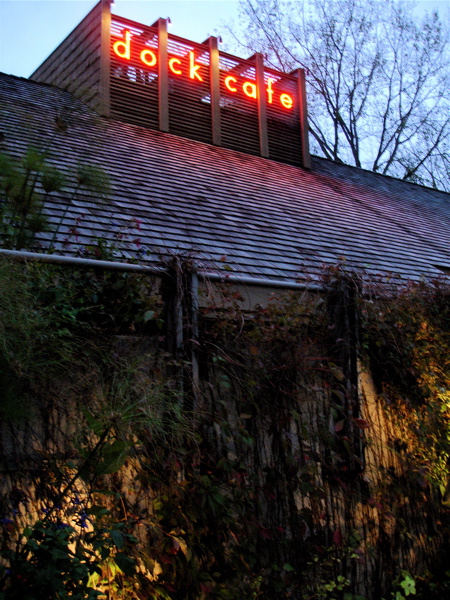 The Dock Cafe, Stillwater Minnesota…
Where Jeff asked me to marry him 16 years ago.
We returned yesterday and met up with our friend Jon to celebrate.
(and Gracie joined us too.)
Beautiful, sunny weather made the day near perfect.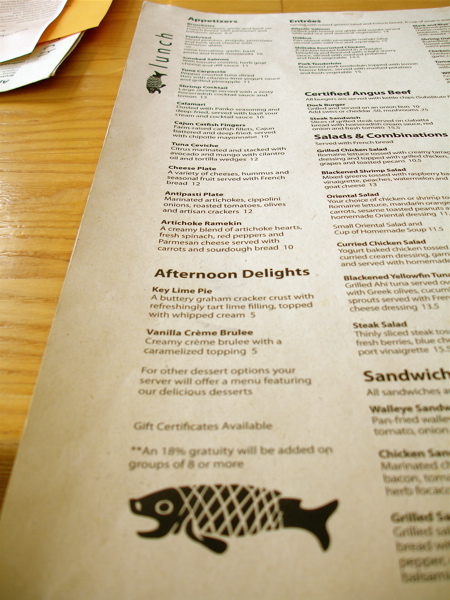 We sat in one of the booths by the huge windows overlooking the St. Croix river,  watched boats go by, and had a fantastic lunch. The food and the service at the Dock has always been outstanding, and our experience yesterday did not disappoint.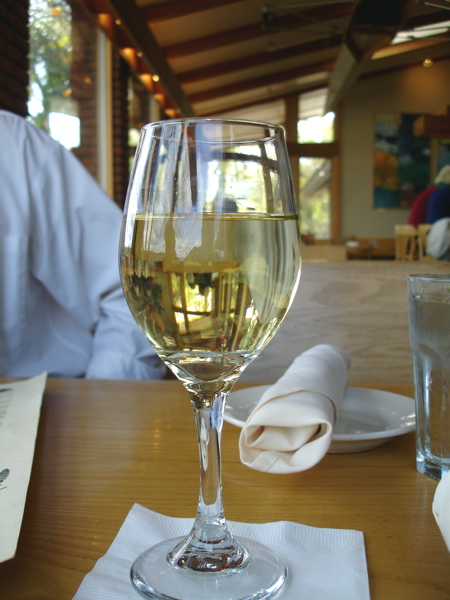 Jeff and Jon (Jeff's best man and one of his best friends.)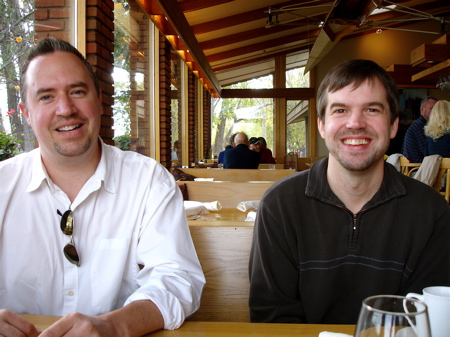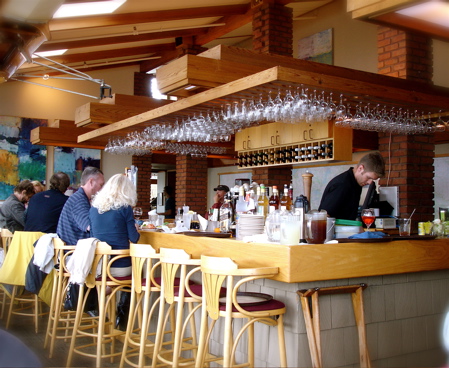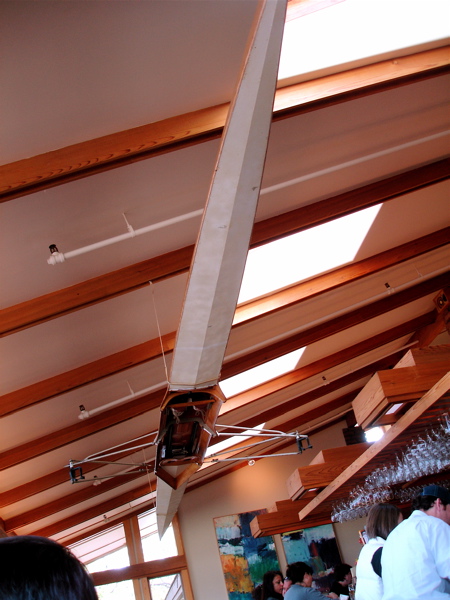 They make amazing baguette at the Dock. I can eat a whole loaf 🙂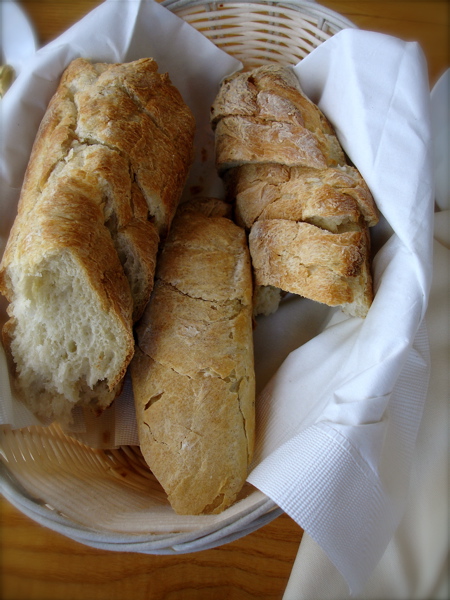 tuna ceviche with mango cilantro salsa and crispy tortilla chips…yummy!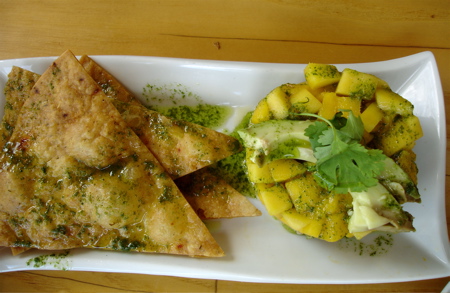 tomato bacon gogonzola linguini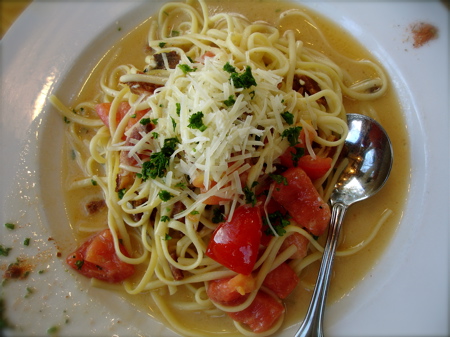 triple docker…soup, sammy and salad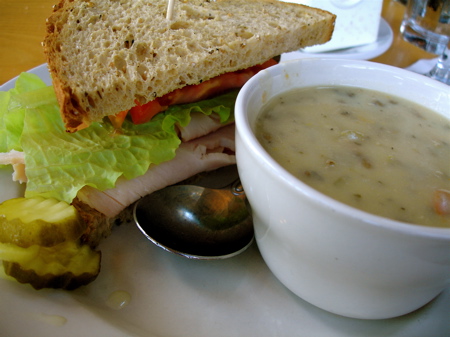 pork tenderloin with beurre blanc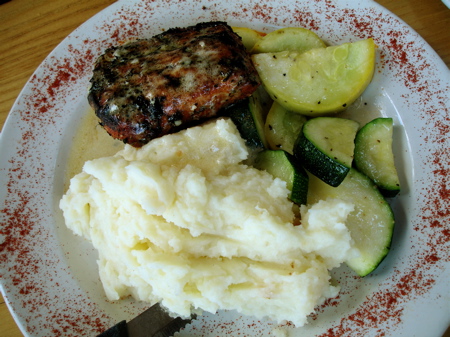 the Dock burger with bleu cheese, bacon and onion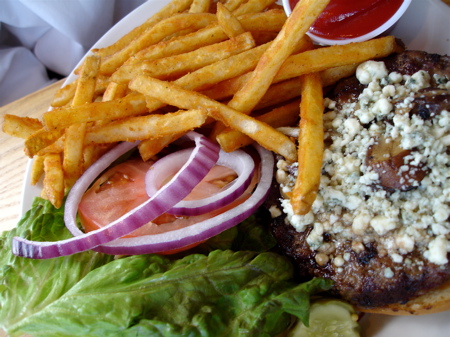 we stopped for a spot of tea at Aprille's Showers Tea Room after lunch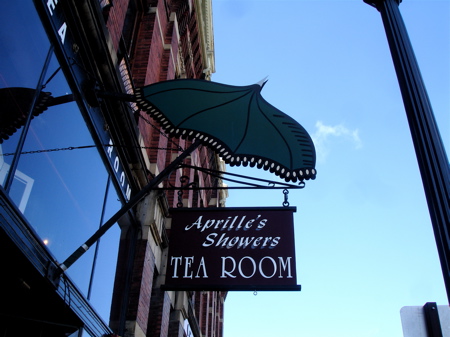 I talked tea with the proprietress for a awhile. What a sweet lady!
Great tea too!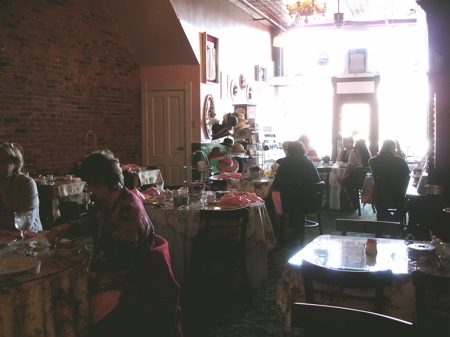 We walked around downtown…
and then up up up the hill for dessert at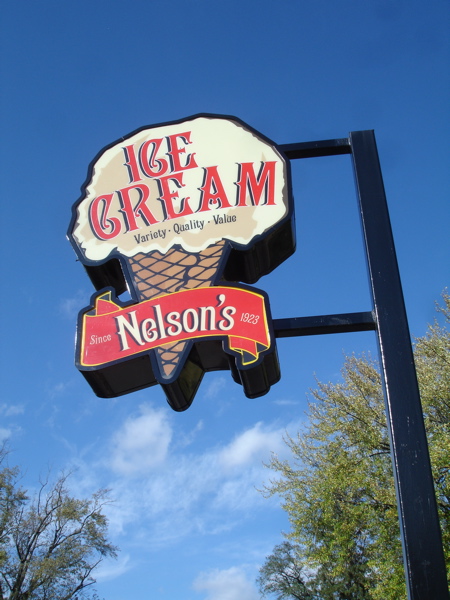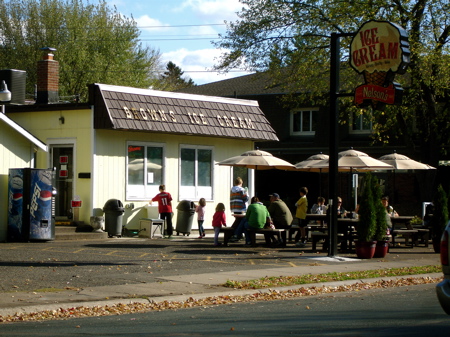 look at all those flavors on the board. How to pick?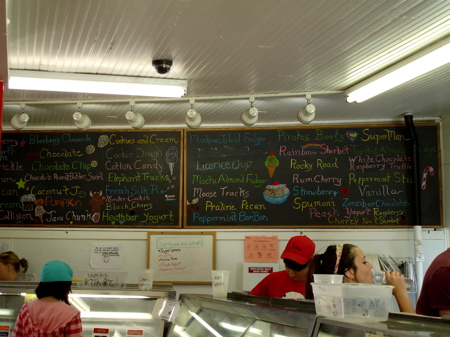 The cones are huge.
This is a child's size cone.
No. I'm not kidding.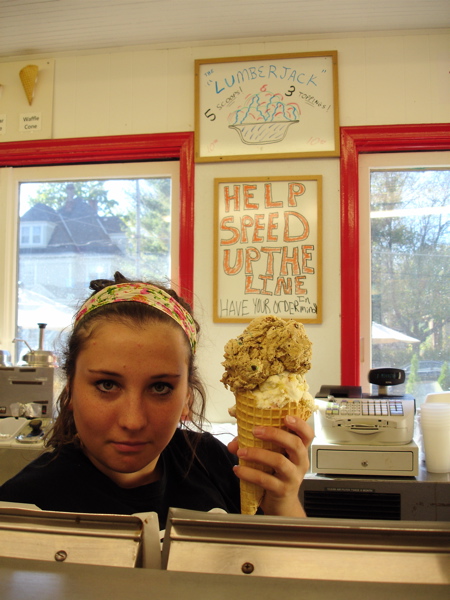 the cute girl behind the counter offered to pose with my cone for me.
(flavors: cake & ice cream/pirate's booty)
After Nelsons we did more strolling downtown…
and ended up at a fantastic little wine and Belgian beer bar called Reve 324.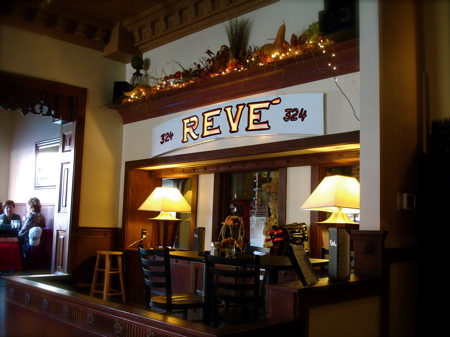 So, I got my wine on.
(The boys drank fancy beer)
first…Frenzy Sauv Blanc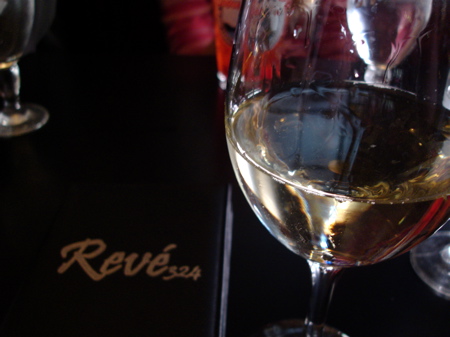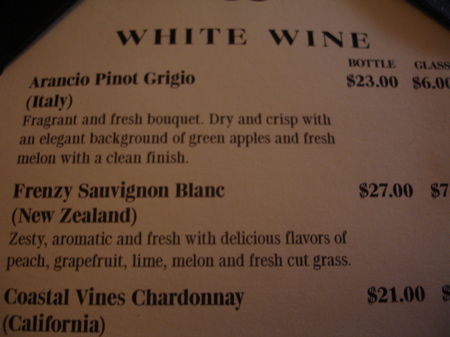 second…
Peachy Canyon Zin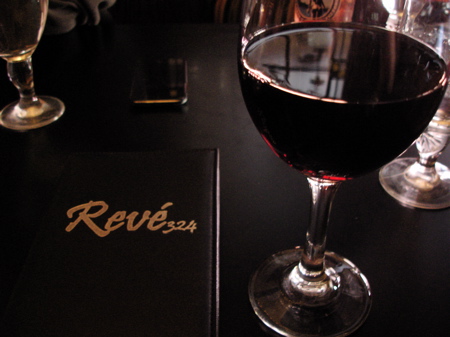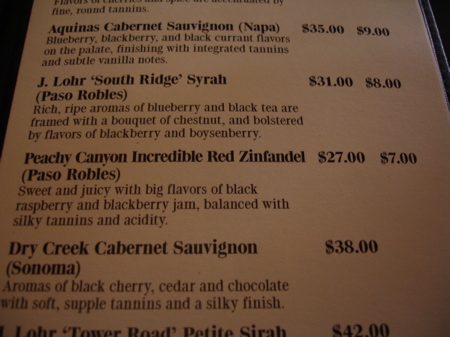 and last, but not least, J.Lohr Syrah..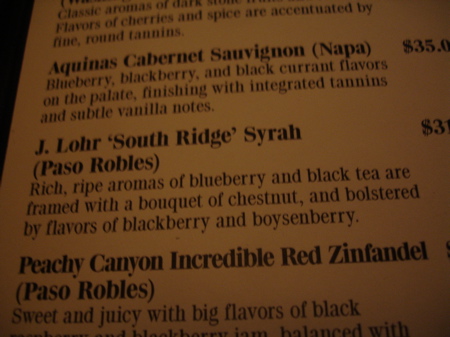 The beers…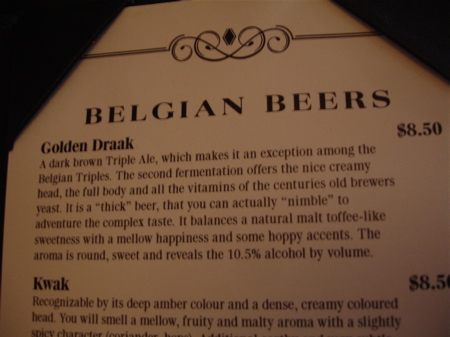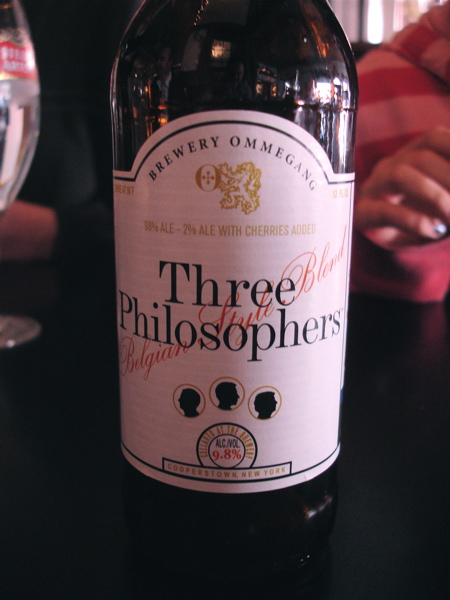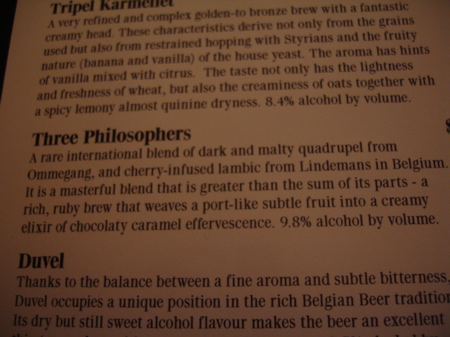 It was a beautiful, relaxing day in the St. Croix river valley.
What are you up to this weekend?
~Melissa
You may enjoy these related posts: