Print Friendly Version
Today, while standing before the front door window,  I waited for my friend Bonnie's car to pull up into the freshly fallen snow in front of my house. While waiting, I thought about how these cold, frosty days are the exact sort of days that throw me into a "teatime" mood. As autumn spins her gossamer web into winter, I find comfort in giving in to the whims of my winter self. She's not so different from my other selves, but she does enjoy naps in the afternoon while listening to Julie Delpy sing softly in the background, making huge pots of soup her family couldn't possibly consume in a week, and spending entire days lounging in her flannel jammies watching old Natalie Wood movies and playing with yarn. Or writing. Or just being.
So, anyway, today my friend Bonnie treated me, Nancy, Linda, and Jane to a formal afternoon tea at the quaint Wisteria Twig Tearoom in Lake City Minnesota. We drove through an enchanted winter wonderland that had just been kissed by Jack Frost's wintry spell. When we arrived at the tearoom we were greeted by the scent of lovely things cooking and the sound of live acoustic guitar music.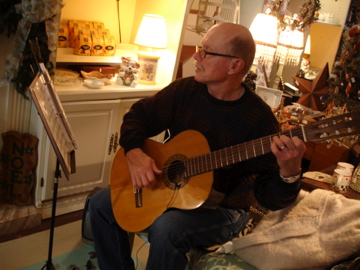 The giftshop was a veritable buffet of vintage finds and holiday cheer…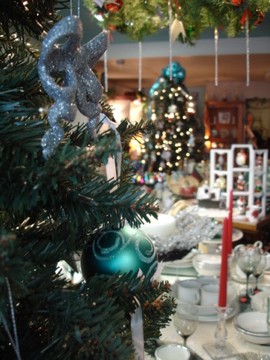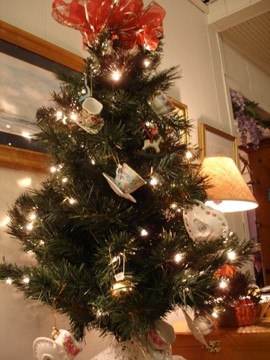 We toasted to another beautiful year full of beauty, friendship, and love…not with champagne, but with a beverage dearer to our hearts…tea!
Cheers!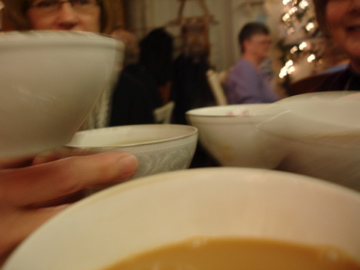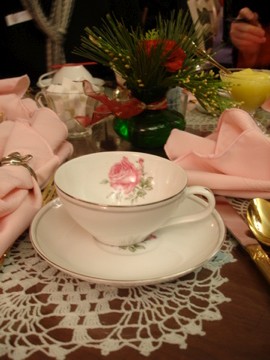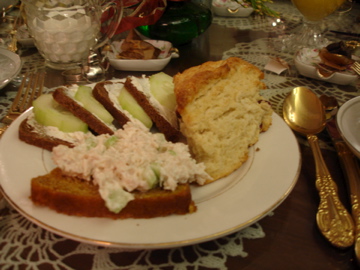 tea-time sammies and scones
…and, of course, the piece de resistance…chocolate!
How do you celebrate the holidays with your best friends?
~Melissa
You may enjoy these related posts: