Print Friendly Version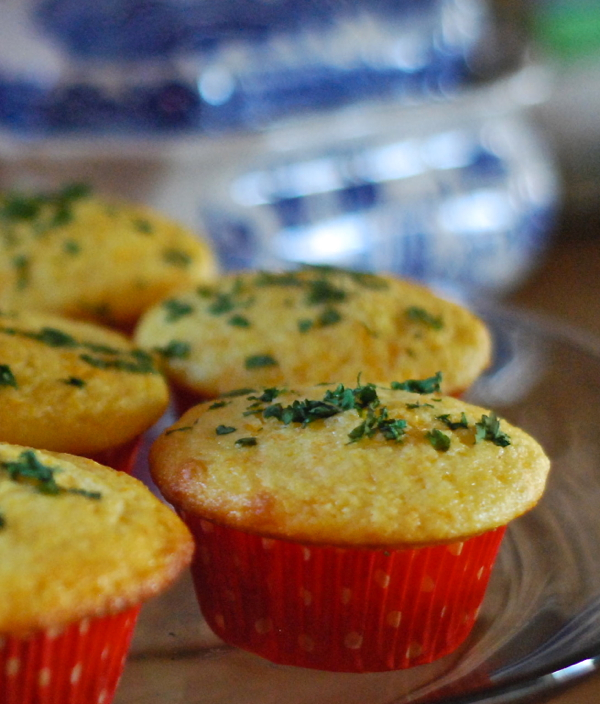 Before I get a bunch of comments telling me how Jiffy cornbread isn't health food I just want to say… I know that already 🙂 I post a lot of healthy recipes, and this isn't one of them.
With that out of the way, I will share this very easy, delicious recipe with you. These are amazing served warm and re-heat very well. We had them with THESE RIBS, but they're also the perfect accompaniment to your favorite chili. Enjoy!
yield: 12 muffins
preheat oven to 400 degrees F.
2 pkg. jiffy corn muffin mix
3/4 cup buttermilk
3 large eggs
1 cup shredded sharp cheddar cheese
1 teaspoon onion powder
chopped cilantro or parsley for garnish
Combine everything (except the cilantro) in a large mixing bowl and mix well. Allow batter to rest for 10 minutes before dividing evenly between 12 paper-lined muffin tins. Sprinkle tops of muffins with a little of the chopped cilantro/parsley. Bake for 35 minutes or until golden brown on top and when a wooden skewer comes out with just a few crumbs on it when inserted into the center of a muffin.
XO,
~Melissa
You may enjoy these related posts: