Print Friendly Version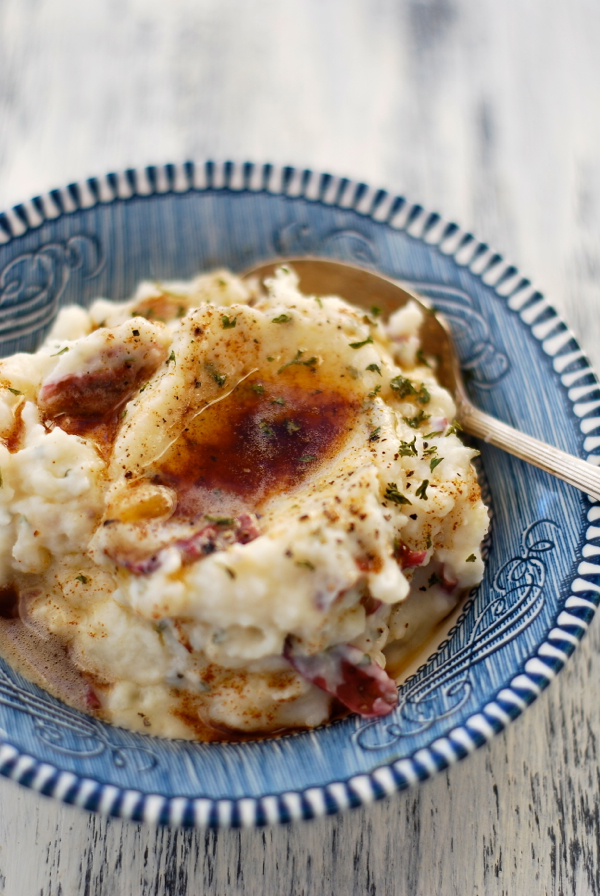 I've had the house to myself today. A quiet house is such a nice place to just be. I  listened to Norah Jones, Zooey Dechanel, M. Ward, Willie Nelson, Bing, Frank, Nat and Ella serenade me with Christmas carols as I began decorating the house for Christmas. I'm taking it slow this year. One room at a time, cleaning and polishing and putting Autumn things away as I excavate the attic for our Christmas things. Today I decorated the fireplace mantle. I went through my over-full linen hutch in search of white lace doilies and found quite a pile of them in a drawer. I just love the overall effect of how it turned out. I'll post some photos of that soon.
Now I'm off to share a pot of tea with Gracie and to watch "Little Women." I'm working on a ripple afghan and I'm pleased with it so far. I'm using a thin, silk blend yarn and a smallish hook, so it'll take awhile, but that's okay. I love the lazy yarn projects that I can pick up in the evenings and sort of work on all winter. The colors are creamy white and a powdery blue. Dreamy…
Here's a yummy recipe for you. I just love mashed potatoes, don't you? the quintessential Holiday comfort food. The browned butter makes this particular recipe sing. Caramely and rich and oh- soooooo good!
(serves 6)
3 to 4  lb. unpeeled, red potatoes, quartered
1/3 to 1/2 cup sour cream (adjust as necessary)
3 oz. Romano cheese
1 to 2 teaspoons fresh, minced garlic
2 teaspoons horseradish
1 Tablespoon dried parsley leaves
1 teaspoon onion powder
1 stick of butter, cooked in a skillet until golden brown
coarse sea salt
freshly ground black pepper
Bring large pot of potatoes, covered with water, to boil. Cook until tender (about 45 minutes.) Drain well. Place in a large mixing bowl. Mix with the sour cream, cheese, garlic, horseradish, parsley and onion. Mash with a potato masher or electric mixer. Add a little buttermilk or whole milk if the potatoes seem too thick, and to make the mashing a bit easier, if you wish.
Transfer potatoes to individual serving bowls and drizzle some of the browned butter over each serving. Salt and pepper to taste.
Enjoy!
~Melissa
You may enjoy these related posts: