Print Friendly Version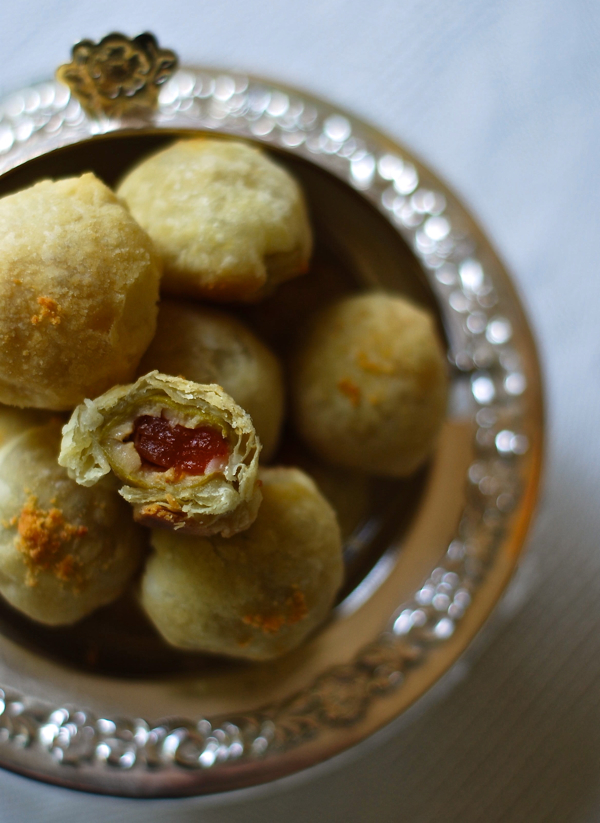 We're doing some exploring this weekend since we heard the weather is suppose to be more mild and cool. It's fun to hop in the car and cross the bridge over to Wisconsin. We're right on the border, so it doesn't take long to start the trek through dozens of storybook villages on Wisconsin's Great River Road. The little towns of Maiden Rock, Stockholm, Pepin, Nelson and Alma are chock full of quaint shops, charming lunch destinations, wonderful old antique stores, used book stores that have that fantastic "old book" smell, garden centers that offer unique plants and flowers, art galleries and show rooms, Victorian homes turned bakery, ice cream parlors, pie shops, cheese shops, wine bars, and scenic overlook parks that are wonderful for picnicking and picture-taking.
What are you up to this weekend?
A couple days ago I made these yummy, easy pastry olives and they turned out really good. They only take a few minutes to prepare once your puff pastry is thawed. Use your imagination with dipping sauces…this time we tried marinara, buttermilk ranch dressing and honey dijon.
yield: at least 2 dozen
1 sheet puff pastry, thawed
stuffed olives (any type, this time we used pimento)
Parmesan cheese for sprinkling
assorted dips of your choosing
Allow puff pastry to thaw on your counter for about 40 minutes. Blot olives dry with paper towels. Using a rolling pin, roll pastry out on a floured surface. Cut out little circles of pastry with a 2 inch cookie cutter. Wrap pastry circles around the olives so they're enclosed within the pastry. Place wrapped olives, seam side down, on an ungreased cookie sheet and bake for 15 minutes, or until the pastry around the olives is puffed and a light golden brown. Remove from oven and allow to cool a few minutes before serving. Olives may be very hot, so be careful. Sprinkle a little fresh Parmesan cheese over the olives and serve with dip(s).
Enjoy and Happy Weekend!
XO,
~Melissa
You may enjoy these related posts: