Print Friendly Version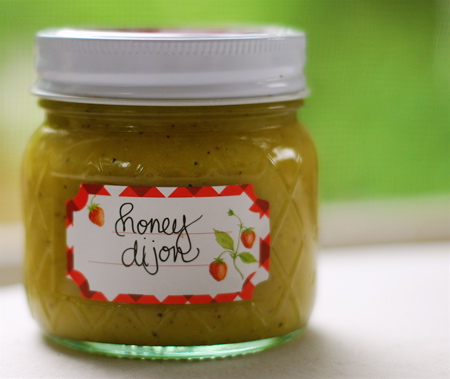 ~ honey dijon salad dressing ~
This little recipe is proof positive that a few simple ingredients are just the thing for a tossed salad. We drizzled ours over baby spinach, arugula, homemade bacon bits, thick sliced radishes, grated carrots and homemade croutons. YUM!
In the bowl of a blender, combine:
1/4 cup honey
2 Tablespoons Dijon mustard
2 Tablespoons cider or white wine vinegar
1/2 cup extra virgin olive oil
salt and freshly ground pepper to taste
Blend until all ingredients are well incorporated and dressing in smooth. Makes 1/2 pint. Keeps in your refrigerator for two weeks.
Enjoy!
~Melissa
You may enjoy these related posts: