Print Friendly Version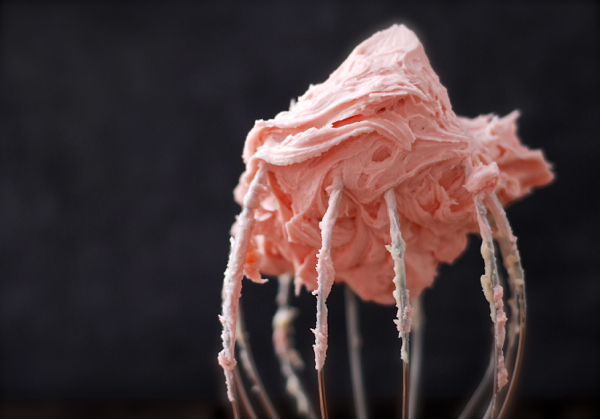 Everything is better when it's pink. It's just a fact 😉 But, you could leave out the food coloring, or use a different color, and this will still be the best darn buttercream frosting on the planet.
6 Tablespoons real, unsalted butter, softened
2 and 1/2 cups powdered sugar
3 Tablespoons heavy whipping cream
1 teaspoon pure vanilla extract
Place all ingredients in the bowl of a counter top mixer. Using the whisk attachment, mix on low until ingredients are incorporated. Turn to high and whip until light and fluffy (3 minutes.)
*Note: This recipe makes enough buttercream frosting to frost a 9×13 sheet cake.
Enjoy!
~Melissa
You may enjoy these related posts: