Print Friendly Version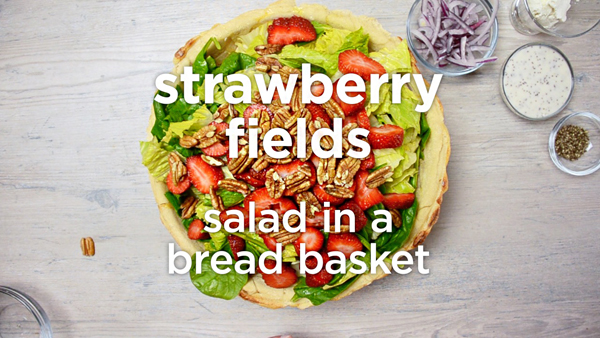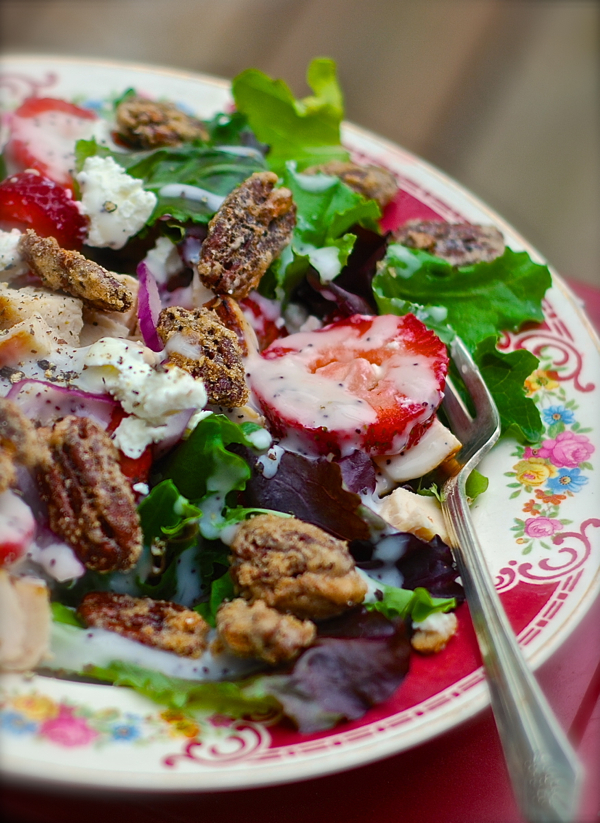 Feel free to add grilled chicken to this salad to serve it as a main course!
~ for the salad ~

romaine, baby spinach, spring greens (or mixture)
12 -15 large strawberries, sliced
purple onion, sliced
crumbled feta cheese or chevre
4 grilled chicken breasts, cut into chunks (optional)
plain or candied pecans (recipe below)
poppy seed dressing (store bought or homemade)
freshly ground pepper, to taste
~ for the candied pecans ~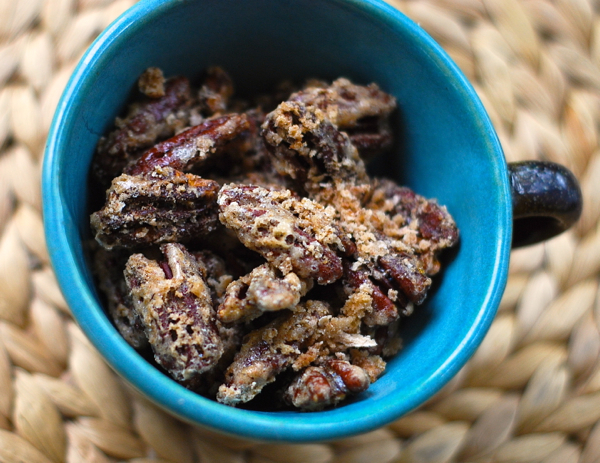 1/3 cup sugar
1/2 teaspoon cinnamon
1/2 teaspoon salt
1 egg white
1 Tablespoon water
1/3 lb. pecan halves
Preheat oven to 250 degrees F. In a shallow bowl, combine the sugar, cinnamon and salt. In another shallow bowl, whisk the egg white and water until light and frothy. Place the pecans in the egg white mixture and toss to coat evenly. Lift the pecans out of the egg white mixture with a slotted spoon and place them in the sugar mixture. Toss to coat evenly. Place the pecans on a cookie sheet and separate them so they don't stick together while baking. Bake in the preheated oven for an hour, stirring every 15 minutes until evenly browned.
~ for the woven bread basket/bowl ~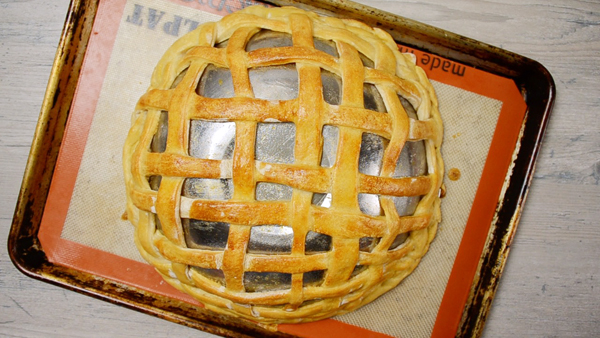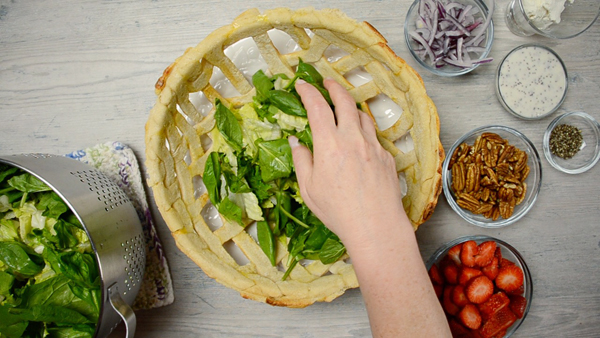 ~preheat oven to 350 degrees F. ~
2 tubes refrigerated pizza crust
flour
1 egg + 1 Tablespoon water, beaten well
Roll out dough on a lightly floured surface. Cut into 1/2 inch strips, using a pizza cutter. Weave into lattice pattern on parchment paper. Lightly oil the outside of a medium sized, stainless steel mixing bowl. Place oiled side on lattice, centering the bowl. Gently fold the parchment up over sides of bowl and then gently flip. Remove parchment. Don't worry if the lattice doesn't look perfect. The imperfections will add to the charm of your bread bowl/basket. Using pizza cutter, cut off excess dough. Form dough around lip of bowl so there aren't any gaps on the lip of the bowl. Again, this doesn't have to be perfect. Brush with egg wash. Place bowl, dough-side up on foil lined rack in preheated oven. Bake until golden (approximately 20 to 23 minutes). Cool bread basket completely before carefully removing from stainless steel bowl. Fill with above salad for a gorgeous presentation!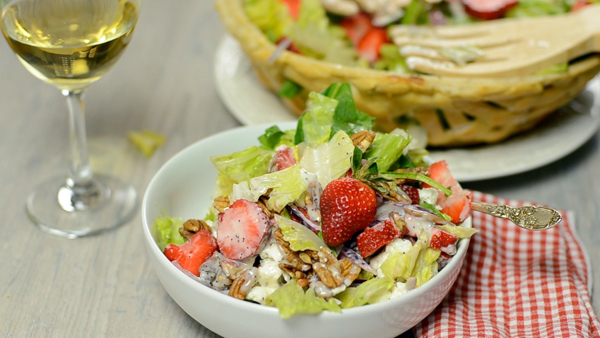 Enjoy!
~Melissa
Save
You may enjoy these related posts: