Print Friendly Version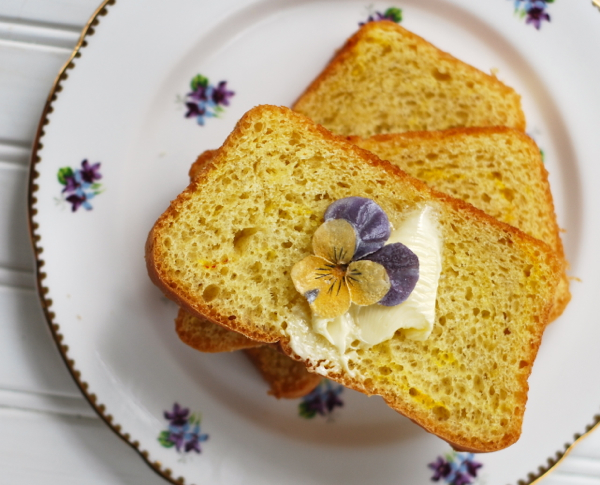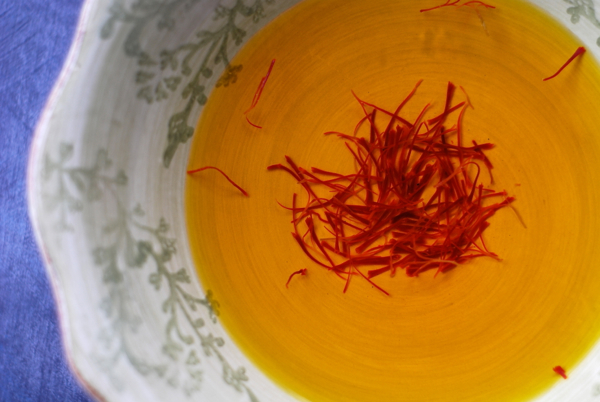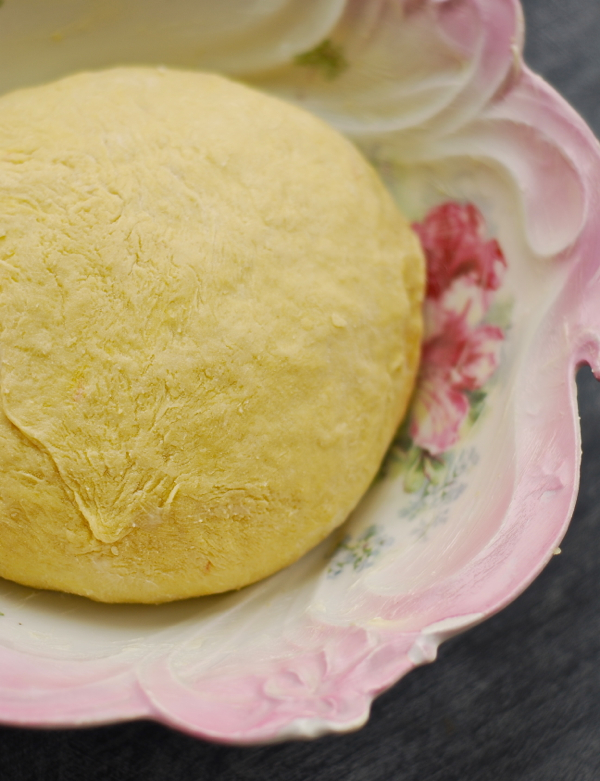 Hello, Lovelies! What a whirlwind of a day so far. I finished a bunch of photographing and editing this morning, followed by a very exciting phone conference regarding my work and my blog. Then I made a trip to the market for tomatoes and rustic bread for fresh bruschetta. My daughter Andrea is coming over for lunch and this Italian specialty is her favorite. I love how the house smells like a little trattoria when I make it. Fresh tomatoes and basil, buttery toasted crostini, garlic and wine…. mmmmm!
Speaking of good smells…. Have you ever cooked with saffron? If you have, you're familiar with the wonderfully unusual scent and flavor that it imparts. If you haven't, this simple saffron bread is a good place to start. It showcases the saffron and makes it the star of the show. This light, buttery bread is a great canvas for the saffron, and I especially like it toasted or grilled.
Saffron bread is a traditional Cornish and Welsh tea bread, and has been very popular in these regions of England for many generations. It makes a wonderful base for savory tea sandwiches…especially those featuring nasturtiums and other edible flowers.
1/2 to 1 teaspoon saffron threads
1/3 cup boiling water
1 package active dry yeast
2 heaping Tablespoons sugar
1/2 cup warm water (110 degrees F.)
1 scant cup whole milk
1 heaping Tablespoon unsalted butter
1 heaping teaspoon salt
4 to 5 cups all-purpose flour
Pour the boiling water over the saffron. Steep until cool. Reserve both liquid and threads. Mix the yeast and sugar in the 1/2 cup of warm water for about 5 minutes, or until frothy. Scald the whole milk. Add the butter and salt to the milk. Allow to cool. Combine the saffron water, saffron threads, yeast mixture and milk mixture. Mix well. Add flour, 1 cup at a time, and mix well with a wooden spoon. You should use enough flour to make a stiff, sticky dough. Turn out onto a floured surface and knead for about 10 minutes or until smooth and elastic. Shape dough into a ball. Place in a large, well-buttered bowl. Turn the ball so the whole thing is well coated with butter. Cover with buttered plastic wrap and set in a warm place. Allow the dough to rise for about an hour, or until doubled in size. Punch down, turn out onto a lightly floured surface and knead for one minute. Place it in the bowl again, cover, and allow to rise until doubled in bulk again. Punch down. Shape into two loaves. Place each loaf in a buttered 8 x 4 x 2 loaf pan (this is important because if you put the loaves in pans that are too large they won't rise properly. I learned the hard way.) Cover loaves and allow them to rise until doubled again. Bake in a preheated 425 degree oven for 10 minutes. Lower temperature to 350 degrees and bake for about 25 minutes more. The crust will be fairly dark and the bread should sound hollow when tapped. Turn out onto cooling racks and allow loaves to cool before slicing and serving.
Enjoy!
~Melissa
You may enjoy these related posts: