Print Friendly Version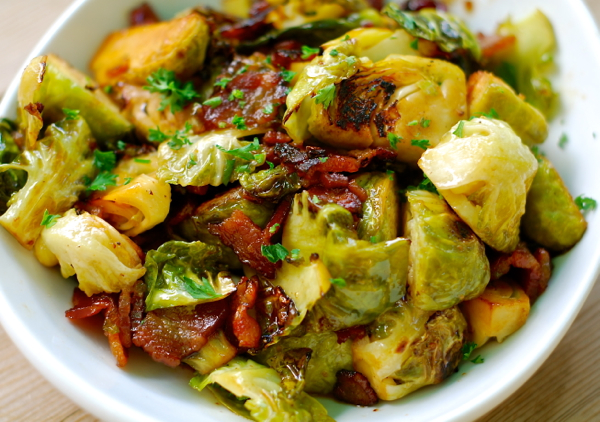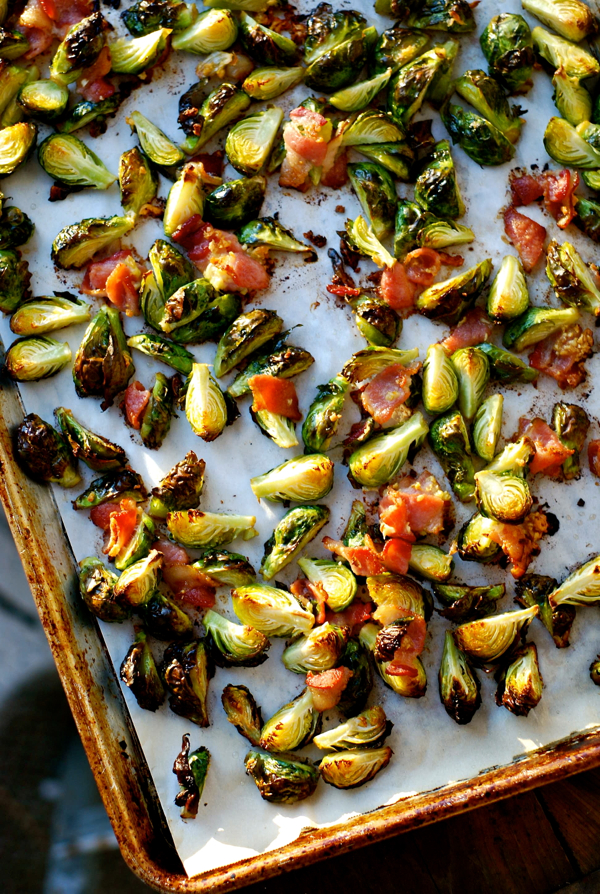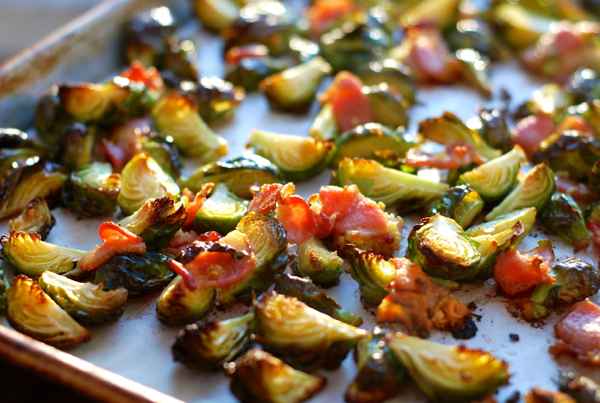 This was a really yummy side dish with the hubby's Chicken Marsala (recipe coming soon) and my browned butter mashed potatoes. Crispy, garlicy, with a little lemony tang and salty bacon. You're going to love this!
heat oven to 450 degrees F.
1 lb. fresh brussels sprouts
1/2 lb. thick-cut bacon (any type…we like Nueske's)
5 large garlic cloves, minced
generous drizzle of extra virgin olive oil
coarse sea salt
freshly ground black pepper
lemon wedges
Cut brussels sprouts in quarters (lengthwise so every quarter has a little bit of the core on it to keep the pieces together.) Place in a mixing bowl. Cut the bacon into one-inch pieces, and mince the garlic. Add the bacon and the garlic to the brussel sprouts. Toss to evenly combine ingredients. Drizzle with olive oil (about 1/4 cup) to generously coat sprouts. Spread out on a large baking sheet. Sprinkle with salt and pepper. Bake at 450 for 20 to 25 minutes, or until bacon is cooked, garlic is fragrant and sprouts are tender in the middle and crispy on the edges. Remove from oven, squeeze lemon wedges over the top of sprouts and serve.
Enjoy!
~Melissa
You may enjoy these related posts: