Print Friendly Version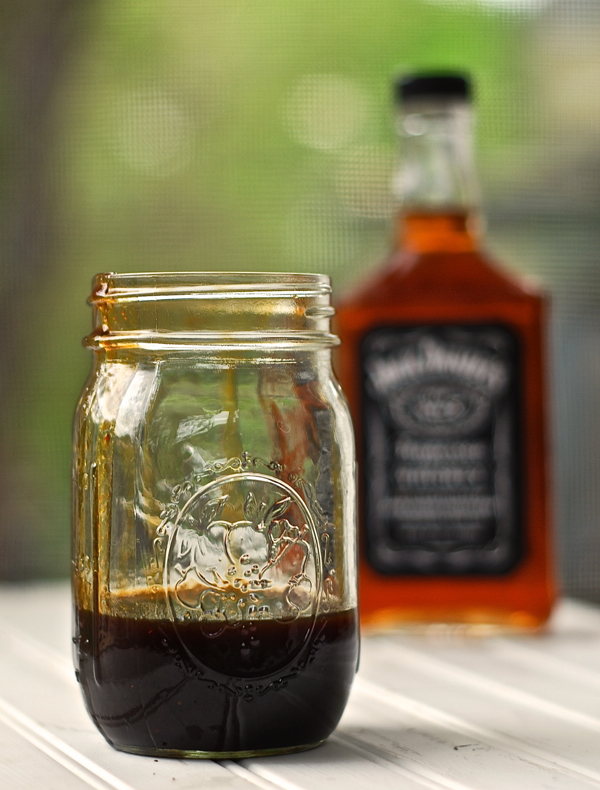 Are you looking for Jack Daniel's glaze? Well, you've come to the right place. This is that stuff you enjoyed from the TGIFridays menu, only BETTER. This is great on steak, chicken, shrimp and burgers!
~ Jack Daniel's Glaze ~
(makes approximately 2 cups)
1 cup dark brown sugar
1/2 cup Jack Daniel's whiskey
1/2 cup soy sauce
1/2 cup ketchup
1 heaping Tablespoon steak sauce (such as Heinz 57)
1 heaping Tablespoon Sriracha hot sauce (or your favorite)
3 teaspoons apple cider vinegar
2 teaspoons bacon drippings
2 teaspoons garlic powder
1 teaspoon onion powder
1 teaspoon paprika
1/2 teaspoon chipotle powder
a pinch of cayenne pepper
Combine all glaze ingredients in a medium size saucepan. Simmer until slightly thickened over medium-low heat for about 5 minutes. Stirring frequently with a wire whisk.
If you enjoy the Jack Daniel's selections on the TGI Fridays menu, then I think you'll thoroughly enjoy this Jack Daniels Tennessee whiskey glaze. It's SO good! It's a great alternative to barbecue sauce!
Enjoy!
~Melissa
You may enjoy these related posts: