Print Friendly Version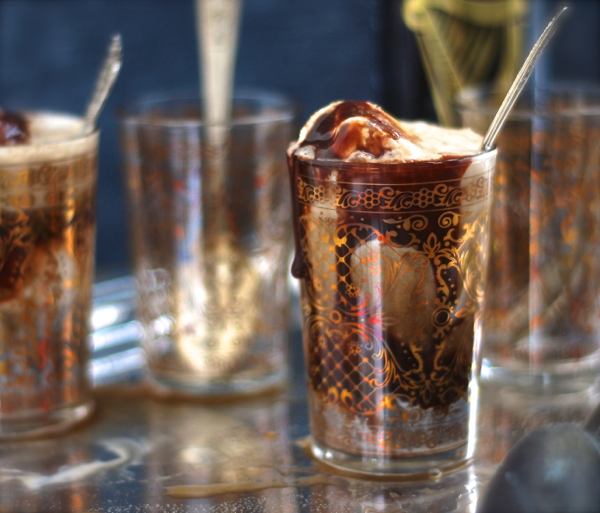 Blizzard here in Minnesota today! Just when I thought we'd seen the last of the dreaded snow. School was cut short, kids came home early, the kitties are sitting in the bay window watching it fall, and I'm writing to you fine people 🙂
Yesterday was St. Patrick's Day and we indulged in some of our favorite treats. Reubens with homemade Thousand Island dressing, Potatoes Anna, and Stout Floats. Here's my very easy recipe for this decadent Irish dessert.
for 2 smallish floats:
4 small scoops good quality vanilla ice cream (we love Sonny's)
chocolate syrup
1 can Guinness Stout
Place 2 scoops vanilla ice cream in each of two 8 oz. glasses. Drizzle with chocolate syrup. Top with stout. Serve immediately.
Enjoy!
~Melissa
You may enjoy these related posts: