Print Friendly Version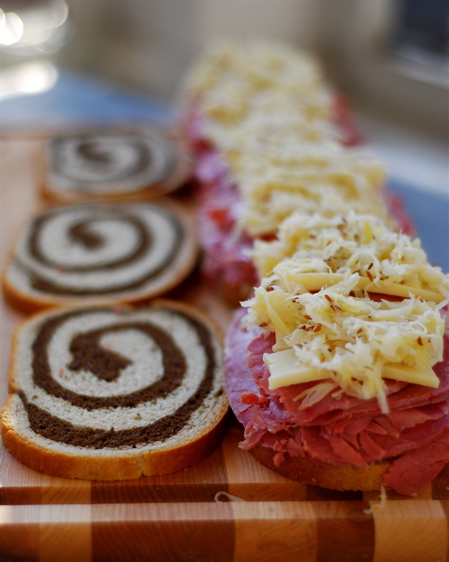 ~ reubens ~
This classic sandwich is our "go-to" St. Patrick's Day meal. Piles of flavorful corned beef, Polish-style sauerkraut, gooey swiss cheese, buttery toasted marble rye and plenty of creamy thousand island dressing for dipping. It has it all!
To make them, just line up the slices of bread the way you would for building grilled cheese sandwiches. Get your griddle hot, On the bottom slices of bread place a layer of thinly sliced swiss cheese, a generous layer of thinly shaved corned beef, another layer of thinly sliced swiss cheese and a layer of sauerkraut (blotted dry). Top with another slice of marble rye. Butter well, and grill slowly on a skillet or griddle so the bread doesn't get too toasty before the inside of the sandwich is warm. Flip half way through cooking time. Don't cover the sandwiches while they're cooking or they'll get soggy.
Serve with thousand island dressing and your favorite dark beer!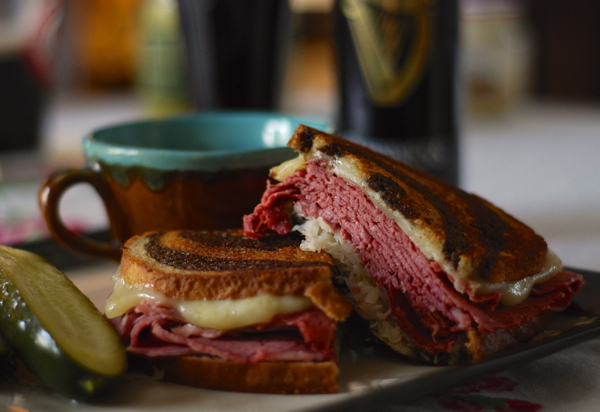 Enjoy!
~Melissa
You may enjoy these related posts: