Print Friendly Version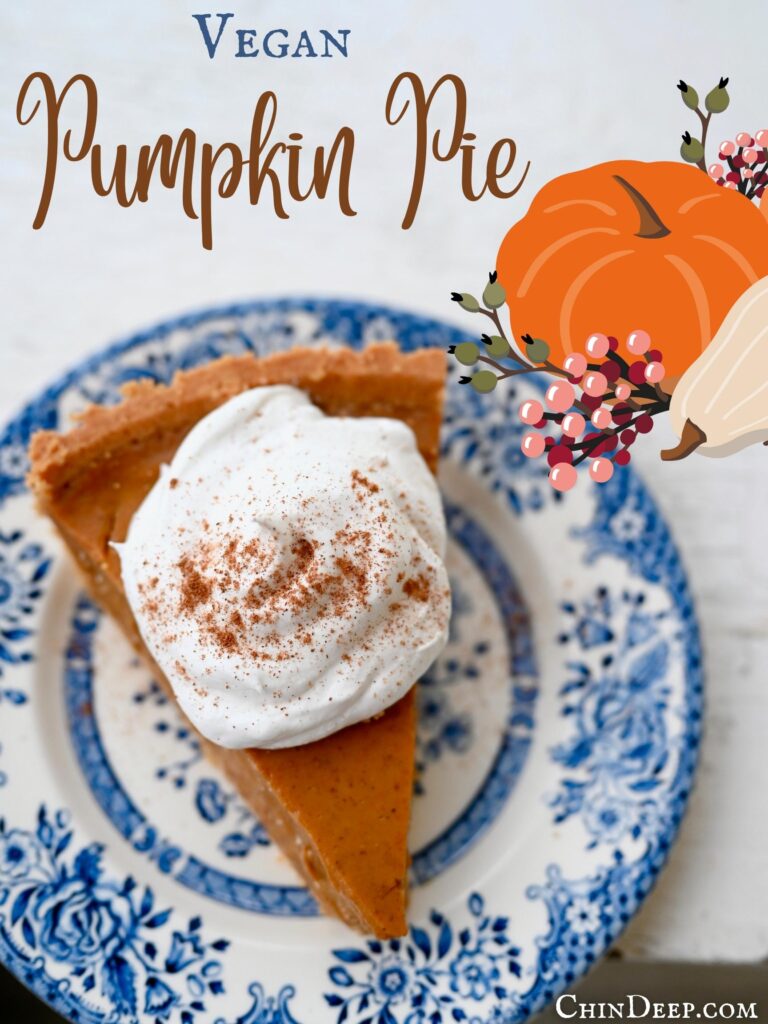 I've been making this amazing vegan pumpkin pie for the last few years and have never posted the recipe because the pies get eaten so fast I never get a chance to take a photo.
This year I had to hide a couple pieces so this wouldn't happen. Again.
You can use your favorite pastry crust for this pie, if you like, but I love the pre-made, store bought graham cracker crusts for this. The pie is ridiculously easy, and getting a pre-made crust makes it even more simple to whip one up.
Everyone loves this pie. It doesn't taste "vegan," and it most certainly does NOT taste like tofu. I think a lot of people have the wrong idea about tofu. First of all, it really doesn't have a taste. It does take on the flavors of whatever you cook with it, or whatever you add it to. In this recipe we use firm silken tofu. The silken part is important. Other tofu will not behave the same way in this recipe. Silken tofu has the texture of pudding and lends a perfectly silky, smooth, custardy mouthfeel to this pie.
Ready for pumpkin pie amazingness?
1 graham cracker crust (I use the Keebler one that is slightly bigger and says it provides one extra serving)
1 (15 oz.) can pure pumpkin puree
12 oz. firm SILKEN tofu (I use the Mori-Nu brand)
1 cup brown sugar
3 Tablespoons cornstarch
2 teaspoons cinnamon
3 teaspoons pumpkin pie spice
2 teaspoons pure vanilla extract
1/2 teaspoon salt
Place all ingredients (except for the crust… obviously) in the bowl of a blender. Blend until completely smooth. Pour into crust. Bake at 350 degrees F. for 45 to 55 minutes or until the center of the pie just jiggles a little. Don't bake until the entire pie is completely firm or your pie will be grainy.
Remove from oven and cool completely on a wire rack before covering and placing in the refrigerator. Make sure your pie is completely cool before transferring to the refrigerator, or it will crack and not be as pretty.
Refrigerate, covered, over night.
To serve, cut into slices and top with a generous dollop of coconut Redi-Wip, or So Delicious vegan "Cool Whip." Sprinkle a little cinnamon or pumpkin pie spice on the whipped topping as a pretty garnish.
If you like this pie, I believe you'll also enjoy my Chocolate Peanut Butter Cream Pie. Give them both a try and let me know what you think.
Enjoy!
~Melissa
You may enjoy these related posts: