Print Friendly Version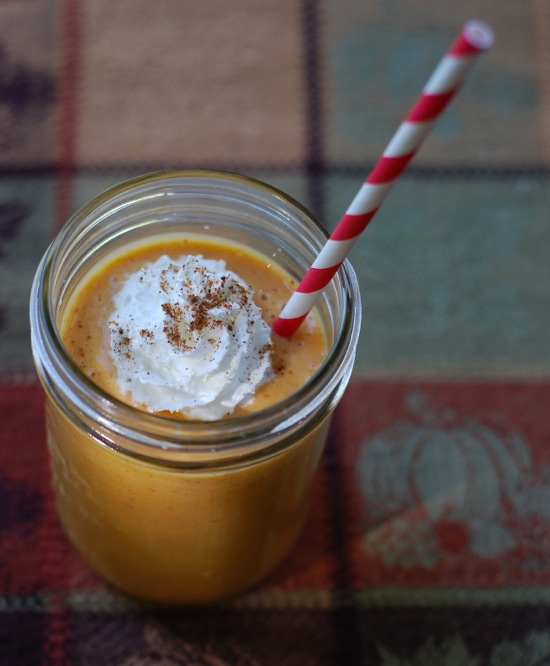 We've been cooking with apples and pumpkins again this week and having so much fun inventing new recipes! Such a great time of year to play in the kitchen. This is especially yummy for breakfast, but makes a good autumn dessert as well.
1 (15 oz.) can pure pumpkin puree
4 to 5 scoops vanilla frozen yogurt or lite vanilla ice cream
1 cup whole milk
1/2 teaspoon pumpkin pie spice
real whipped cream sweetened with a little powdered sugar
nutmeg for topping
Combine all, except the whipped cream and nutmeg, in blender and zip until smooth and frothy. Adjust milk and frozen yogurt to your liking if it doesn't seem thick/thin enough. Add malted milk powder if you want to make a malt, or a little protein powder to make it a power shake. Top with fresh, sweetened whipped cream and a dash of nutmeg.
Enjoy!
~Melissa
You may enjoy these related posts: