Print Friendly Version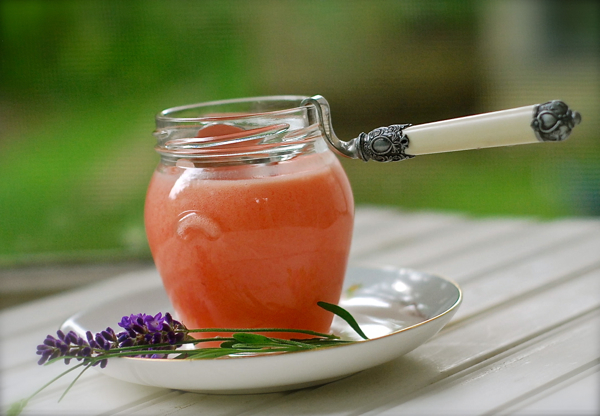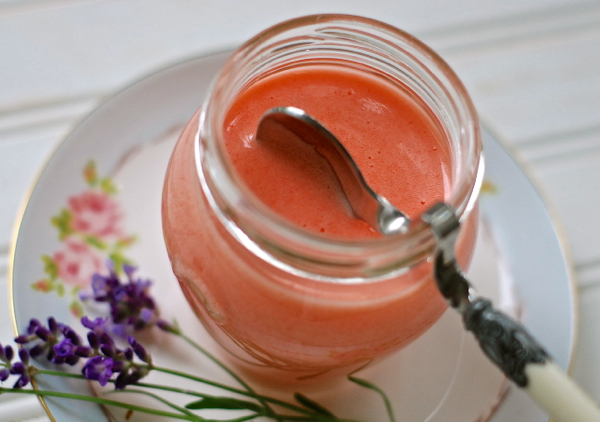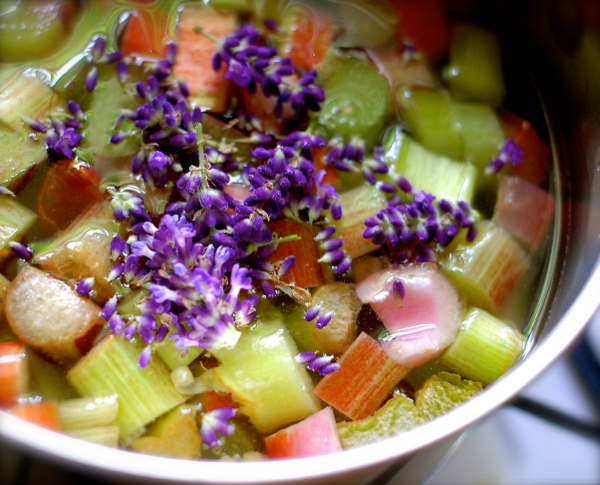 Well… we're still in the process of having the blog upgraded. It's a long process, but I was told that I can start to share new posts that will have to be transferred to the new site later. So, that's good news! I was starting to get a little twitchy not being able to correspond with all of you. Thanks for your awesome emails and for your patience! Much appreciated.
Here's another lovely recipe for fruit curd. This time I made rhubarb with just a hint of lavender. You may want to experiment with the lavender content in this until you get the exact ratio of rhubarb to lavender that you like. Just be careful not too add TOO too much or it will start to taste too floral and overpower the yummy rhubarb.
3/4 cup ripe, red rhubarb
3/4 cup sugar, divided
1/4 cup pomegranate juice
1 heaping Tablespoon fresh, unsprayed lavender blossoms
4 large egg yolks
2 Tablespoons fresh lemon juice
3 Tablespoons unsalted butter
Place rhubarb, 1/4 cup of the sugar, pomegranate juice and lavender blossoms in a medium saucepan over medium heat. Stir often, until rhubarb is very soft. Transfer to a large mixing bowl and mash with a potato masher. Press through a fine mesh sieve. Discard pulp and blossoms. Set rhubarb liquid aside to cool a bit.
Heat a couple inches of water in the bottom of a double boiler. In the top part, whisk egg yolks until frothy. Whisk in remaining 1/2 cup of sugar and lemon juice. Very slowly, whisk rhubarb liquid into egg mixture. Whisk constantly until mixture comes to a simmer and thickens to the consistency of custard and coats the back of your spoon (about 10 minutes). Remove from heat. Immediately whisk in the butter until completely melted. Chill until ready to serve. Your rhubarb curd will thicken a bit more upon cooling.
Enjoy!
~Melissa
You may enjoy these related posts: