Print Friendly Version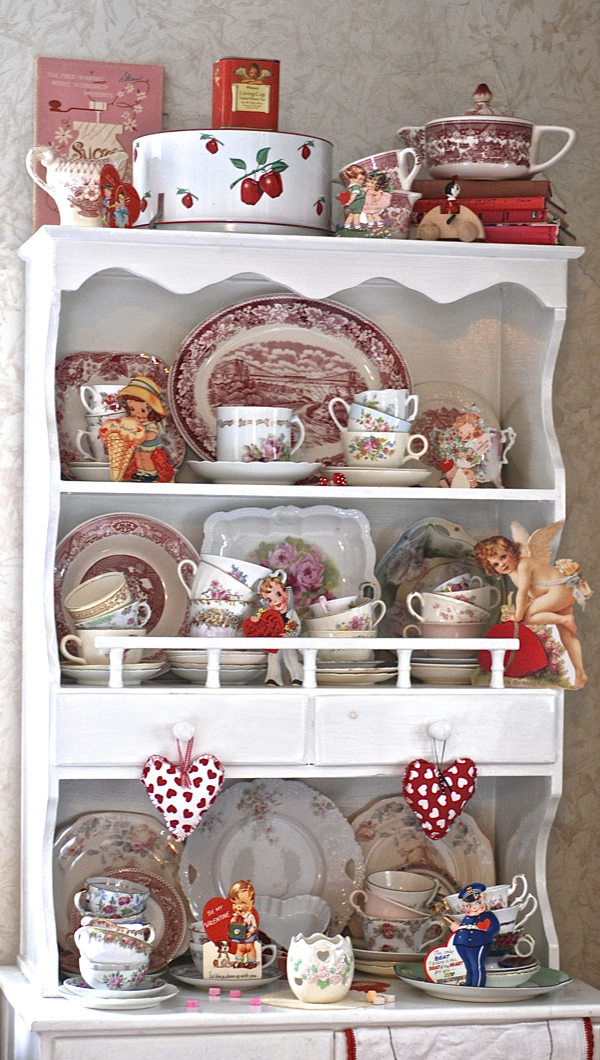 A Week of Valentine's Treats ~ Day SIX… Decorating your home for Valentine's Day!
I'm one of those people who realllllly likes Valentine's Day. Actually, I should say, I puffy heart LOVE it. I look forward to decorating my home with hearts, vintage candy boxes, antique valentines and everything romance as soon as I turn the calendar page from January to February.
The above photo was taken this year. I decided to mostly just use teacups and dishes in pink and red…and sprinkle some of my old valentines among the teacup stacks. I put a "Loving Cup" tin from Whittard's of Chelsea on top, along with a vintage metal cake plate, cute pink books and a toy that was Gracie's when she was little.
If you want to decorate a hutch or corner of your home in a Valentine's theme, just gather your favorite red, pink and white things from around the house… it doesn't have to look like mine. In fact, your favorite sentimental pieces and collections will make your display truly special. Maybe you don't collect teacups…but, what do you collect? Use your imagination to create a vignette that makes your heart sing.
Here's a post I did on everything pink…
Here's a post that I shared a couple years ago with some more Valentine's ideas…
a post that shows part of my teacup collection..
These are just some ideas to inspire you.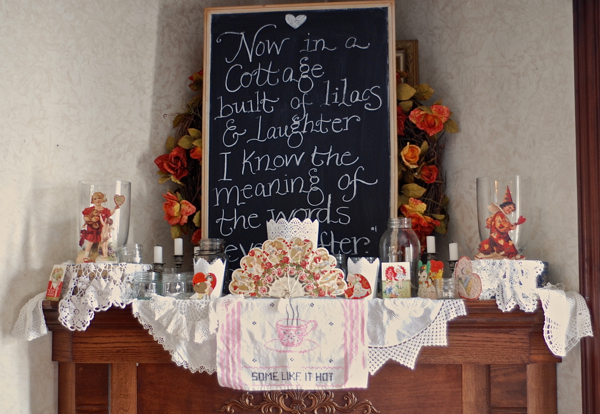 our Valentine's fireplace mantle with a favorite love song quote featured on a chalk board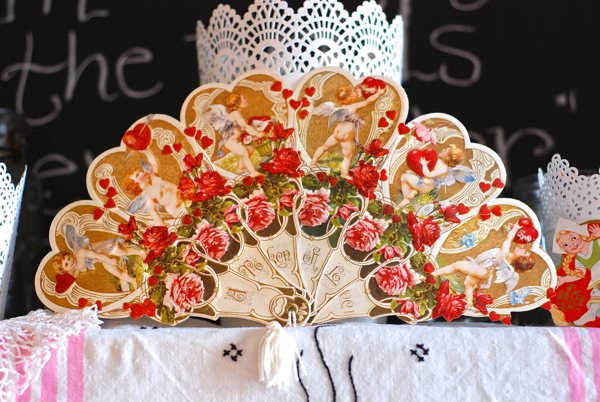 a vintage reproduction Valentine's fan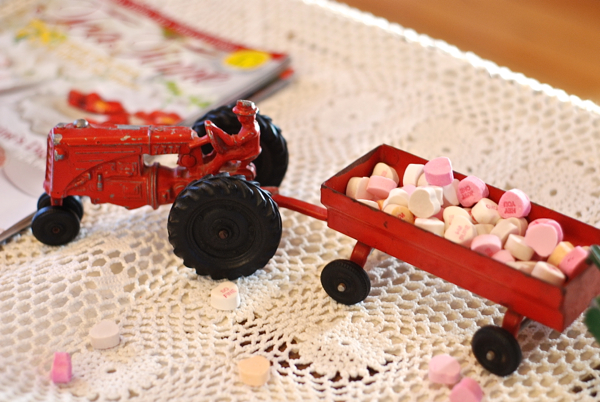 my hubby's toy tractor from when he was a little boy…filled with conversation hearts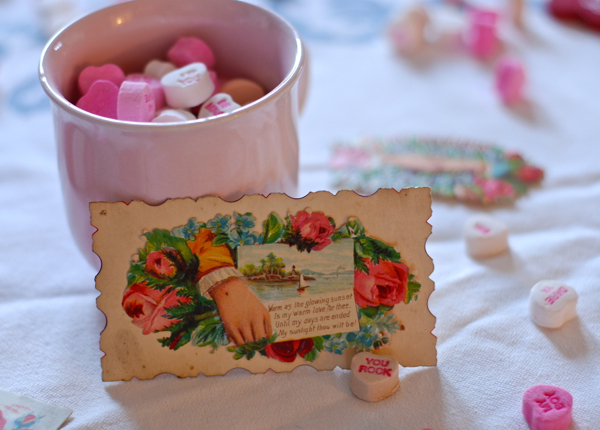 more conversation hearts in my grand girl Maddie's pink English teacup
and…
teacups…. teacups… and more teacups…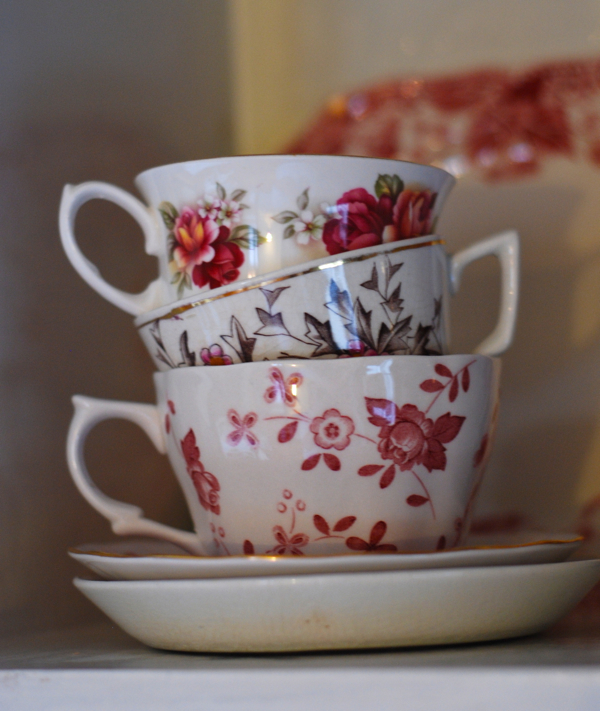 my favorite vintage, heart shaped candy box…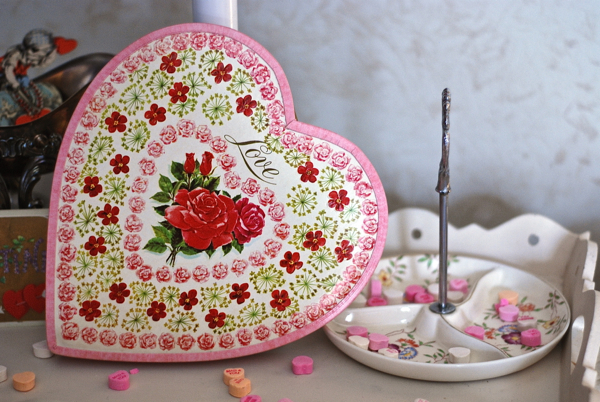 Play your favorite love songs while you decorate your home this Valentine's season…have fun!
XO,
Melissa
You may enjoy these related posts: