Print Friendly Version
"Across the gateway to my heart I wrote 'No thoroughfare' but love came laughing by and cried: 'I enter everywhere!' " ~Herbert Shipman
I was thinking I'd save this post for February 14th and quickly decided it must be sooner! I know that when I'm looking for inspiration for the next holiday I'm looking early. So here you go…my little Valentine's display. Gracie had the day off from school today and we spent the day decorating for Valentine's Day and making creamy chicken and wild rice soup. Here are the pictures that the hubby took…enjoy!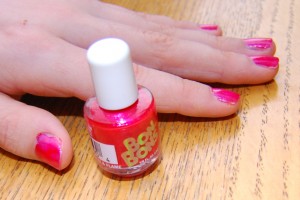 Gracie's newly polished nails by Bon Bon nail polish in "Sparkle Red"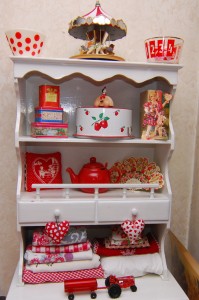 The dining room hutch decked out in vintage valentines, glassware, enamelware and linens…also a vintage tractor from Jeff's childhood that will soon be filled with conversation hearts…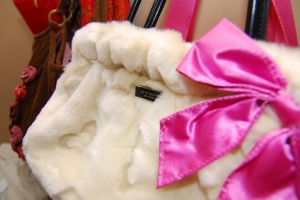 My fuzzy Kate Spade purse is perfect for Valentine's Day! Fuzzy hearts and a pink bow!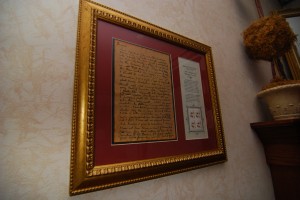 Historic Love Letter circa 1763 from John Adams to Abagail Smith
Jeff gave this to me for Valentine's Day 2001, along with the first class "Love" stamp for the same year.
John and Abagail were married late October 1763, and Jeff and I were married October 14th 1995. So romantic!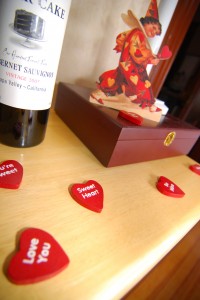 one of my favorite vintage valentines, painted wooden conversation hearts, and "Layer Cake" cabernet sauvignon…perfect with Godiva chocolates!!!
More Valentine's Day inspiration to follow on February 14th! Stay tuned.
XOXO.
Melissa
You may enjoy these related posts: