Print Friendly Version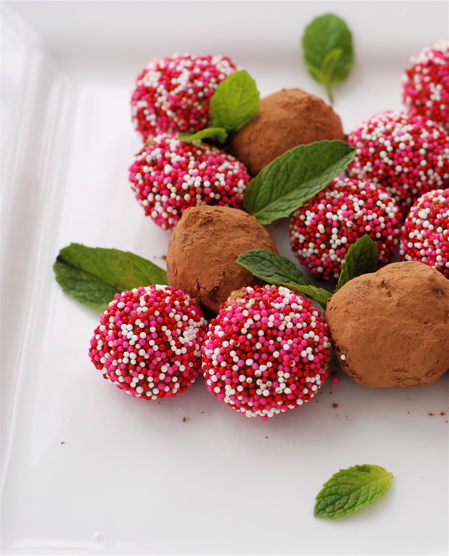 ~ peppermint ~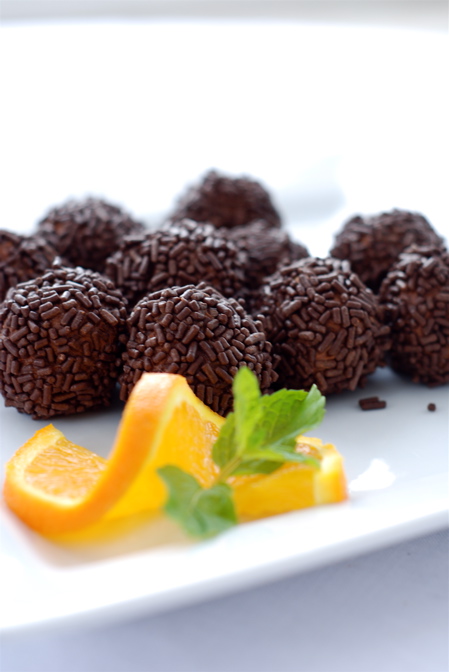 ~ orange ~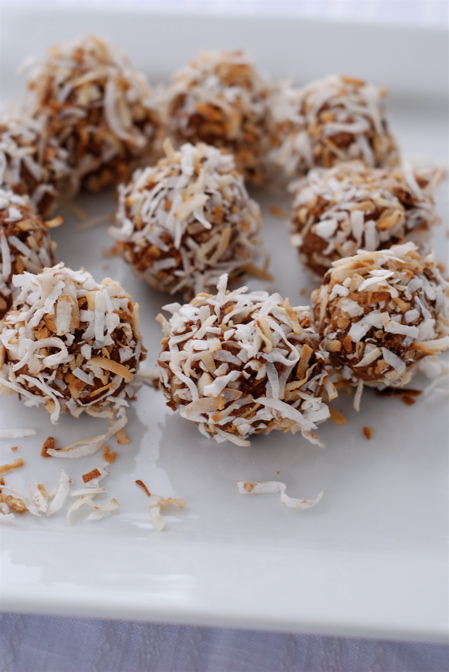 ~ coconut ~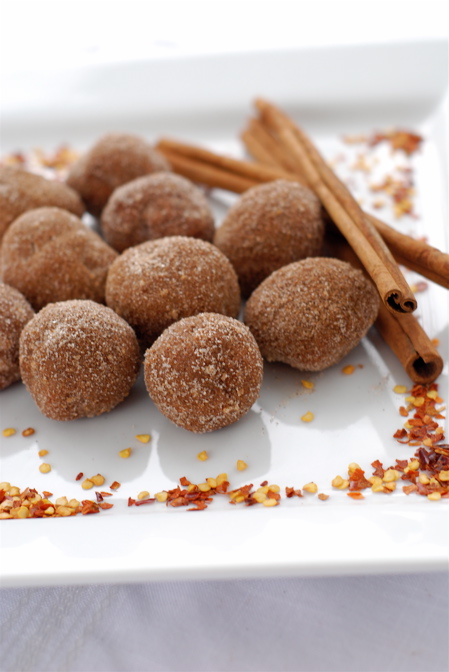 ~ cayenne ~
Hello my lovelies! Here is the 7th surprise in the "Week of Valentine Treats" line up. I hope you've enjoyed the romantic posts this year. I made up a batch of these delicious, melt-in-your-mouth chocolate mousse truffles. These little yummies would make a wonderful Valentine gift for your sweetie. They're surprisingly easy (even if they are a bit messy) to put together. Enjoy with your favorite dessert wine, champagne or espresso!
I made 4 different flavors this time, but you can make all one flavor if you like.
12 oz. semi-sweet chocolate chips
4 egg yolks
1 cup butter, softened
1/2 cup heavy whipping cream
2 and 2/3 cup powdered sugar
sprinkles, cocoa powder, chocolate shots, toasted coconut, cinnamon & sugar for rolling
assorted liqueurs and flavor extracts
In a small saucepan, slowly melt the chocolate chips over very low heat, stirring constantly. Remove from heat and set aside to cool. In a table top mixer, or using a hand held electric mixer, cream the yolks, butter and cream. Slowly add the powdered sugar and mix until completely incorporated and smooth. Pour the cooled chocolate into the sugar/egg mixture. Mix well. If you want to make separate flavors, divide the mixture into different bowls. Using seperate spoons, add 1 teaspoon flavored extract or liqueur to each bowl. I used creme de menthe, for the mint truffles, Grand Marnier for the orange truffles, Malibu rum for the coconut truffles, and 1 teaspoon cayenne pepper + 1 teaspoon vanilla for the cayenne truffles. Mix flavorings in until evenly incorporated, cover, label each bowl so you can tell them apart later and refrigerate until the chocolate truffle mixture is firm enough to handle. Shape into 1 inch balls, roll in desired ingredients and chill until ready to serve!
Enjoy!
~Melissa
You may enjoy these related posts: