Print Friendly Version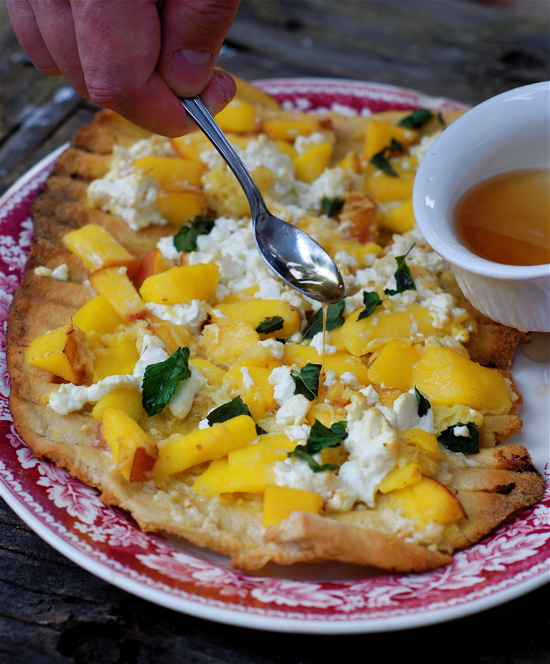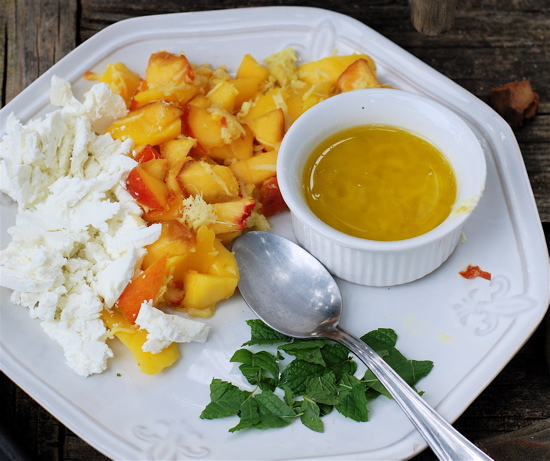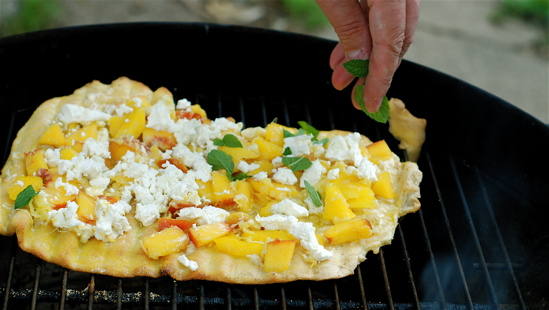 Yup. We've been grilling pizzas again. This one was especially wonderful. A combination of savory and sweet…it could easily pass for dessert.
1 grilled pizza crust (made according to directions in this post)
White sauce (also in this post)

1/2 of a large, ripe peach, chopped
1/4 cup ripe mango, chopped
1/4 cup chevre, crumbled
3 Tablespoons fresh ginger, grated
fresh mint leaves, chopped
coarse sea salt
cayenne pepper
3 Tablespoons honey + 1 Tablespoon bourbon, mixed
Grill crust according to directions in "Grilled Pizza" post. Spread white sauce over the crust after it's been grilled on one side and flipped. Place the rest of the ingredients, except for the honey and bourbon, on the pizza in the order shown…spreading out the ingredients as evenly as possible. Grill until all ingredients are heated and cheese is melty. Drizzle with the honey bourbon.
Enjoy!
~Melissa
You may enjoy these related posts: