Print Friendly Version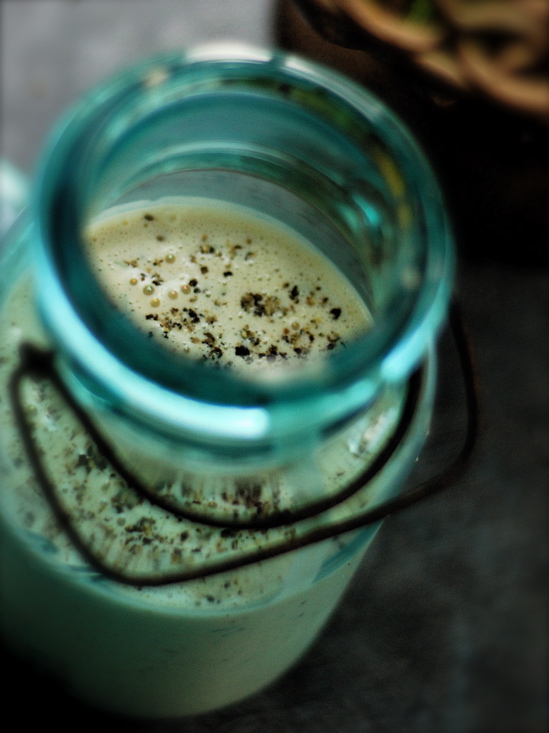 I have so enjoyed inventing my own salad dressings, and now that I've been doing this for awhile, I have quite the stockpile of yummy recipes to choose from when I decide to make a salad. I don't even go down the salad dressing aisle at the grocery store anymore. Did you know it's almost impossible to find a good bottled ranch dressing that doesn't contain MSG?
I think you're going to love this!
1 cup sour cream or plain greek yogurt
1/2 cup real mayonnaise
2/3 cup buttermilk
1/4 cup grated parmesan cheese
1 large clove garlic
1 teaspoon garlic powder
1 teaspoon onion powder
2 Tablespoons fresh chives, chopped
2 Tablespoons fresh dill, chopped
3 dashes Tabasco sauce
1 teaspoon Worcestershire sauce
1 teaspoon bbq sauce
1 teaspoon salt
1 Tablespoon freshly ground or cracked black pepper
Combine all ingredients in the bowl of a food processor or blender and blend until smooth. Transfer to a canning jar or cruet and refrigerate until ready to use. Wonderful as a salad dressing, sandwich topping or on baked potatoes!
Enjoy!
~Melissa
You may enjoy these related posts: