Print Friendly Version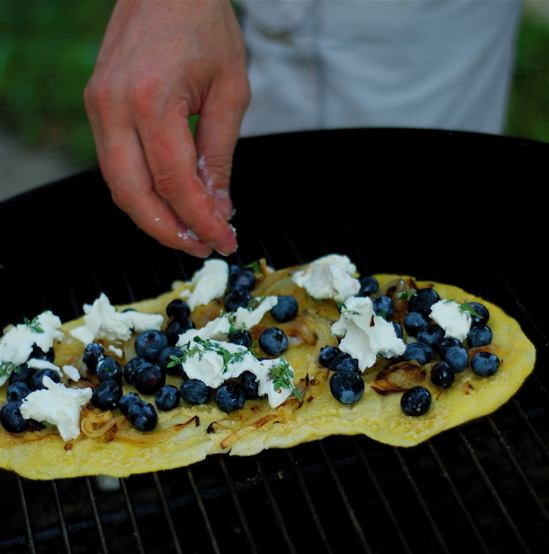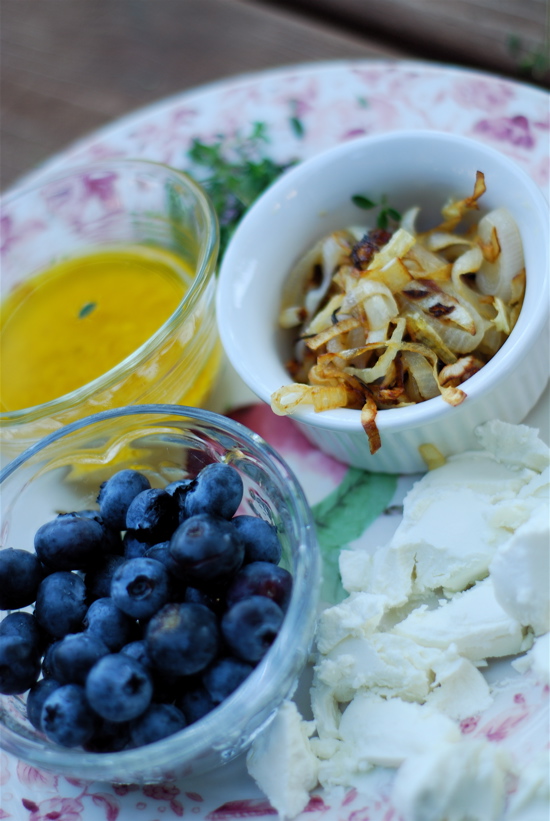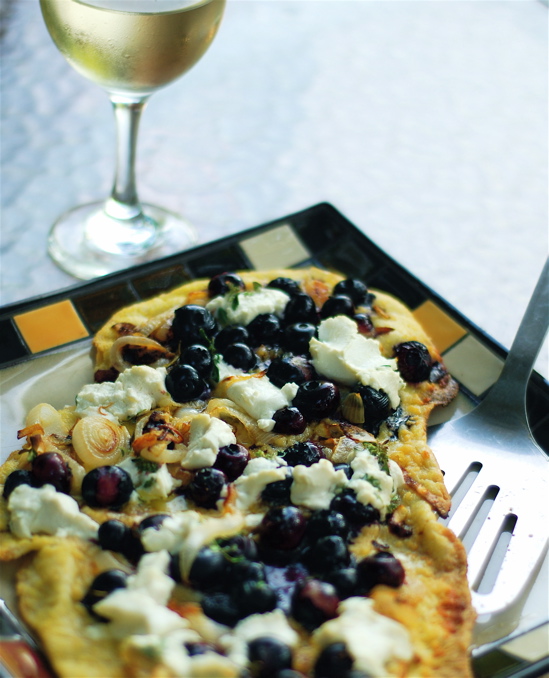 We've been grilling pizza again and I have a whole list of sweet and savory recipes that I'm eager to share with you. First up….savory blueberry pizza!
I know, sounds kinda' weird. But, TRUST me, it's amazing. Blueberries are just as wonderful in savory dishes as they are in sweet desserts. They're not actually a super sweet berry by themselves, but come across more like a grape in a savory setting.
To make this unique pizza, simply follow the instructions for grilling pizza HERE.
Make up a batch of my white pizza sauce…
~White Pizza Sauce~
Mix:
3 Tablespoons extra virgin olive oil
2 cloves garlic, minced
1/4 cup grated Romano or Parmesan cheese
1/4 cup white wine
for savory blueberry pizza:
After you flip the crust, spread the white sauce evenly over the surface. Top with fresh blueberries, fried onions, little dollops of chevre (soft French goat cheese), a sprinkle of fresh lemon-thyme, salt and freshly ground pepper.
Enjoy with your favorite white wine!
~Melissa
You may enjoy these related posts: