Print Friendly Version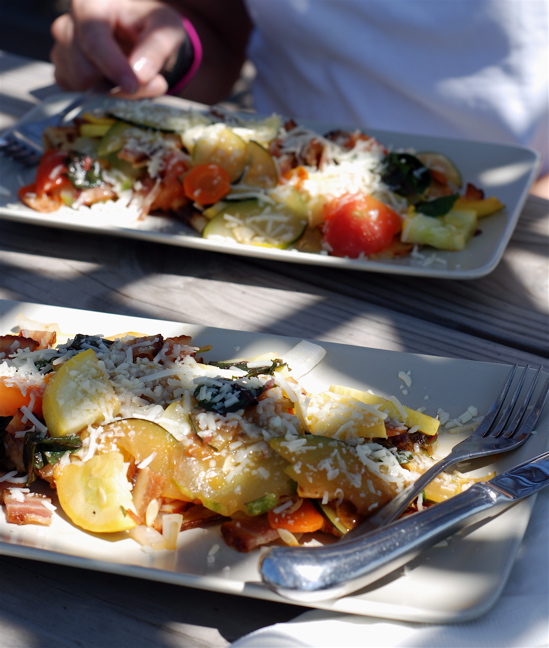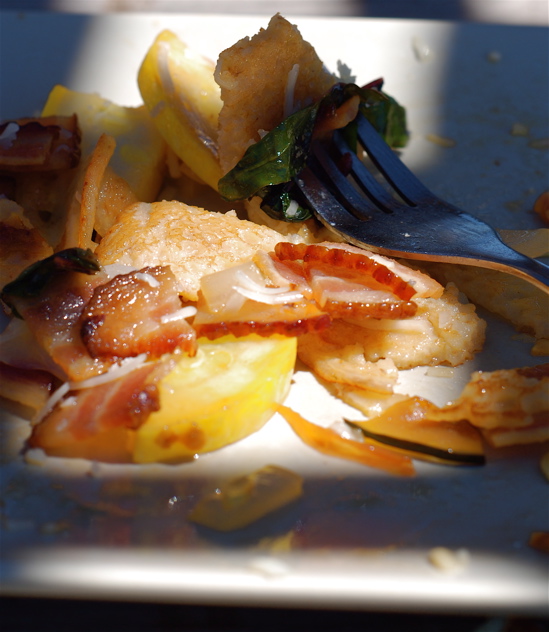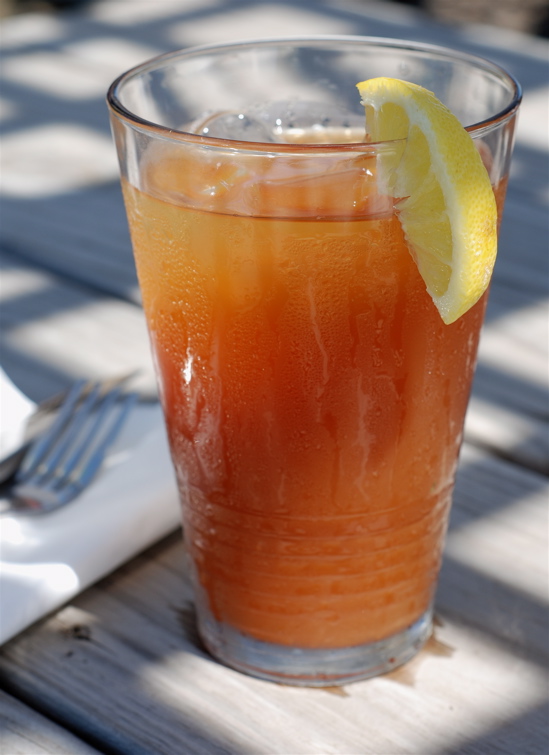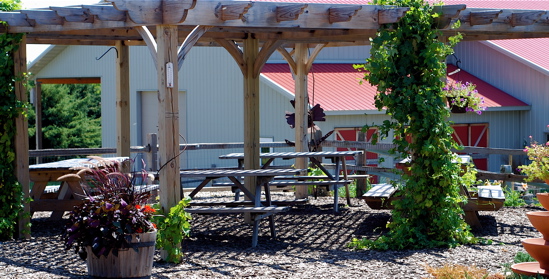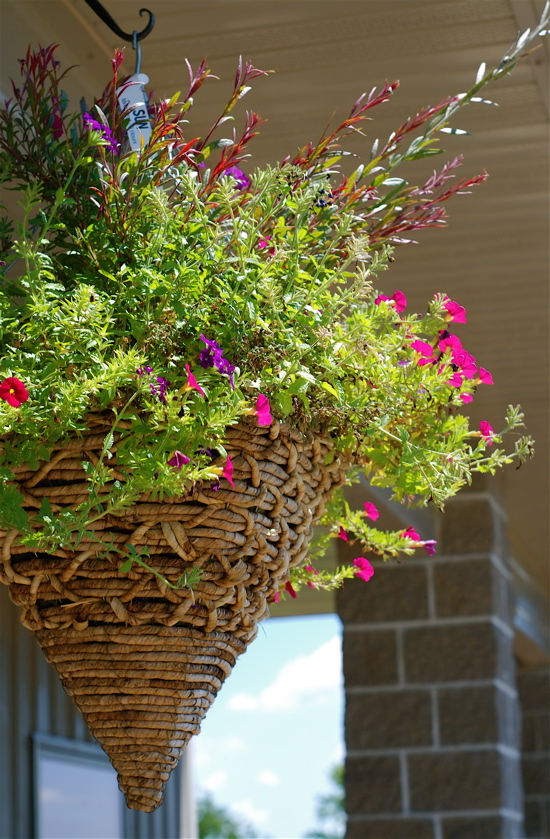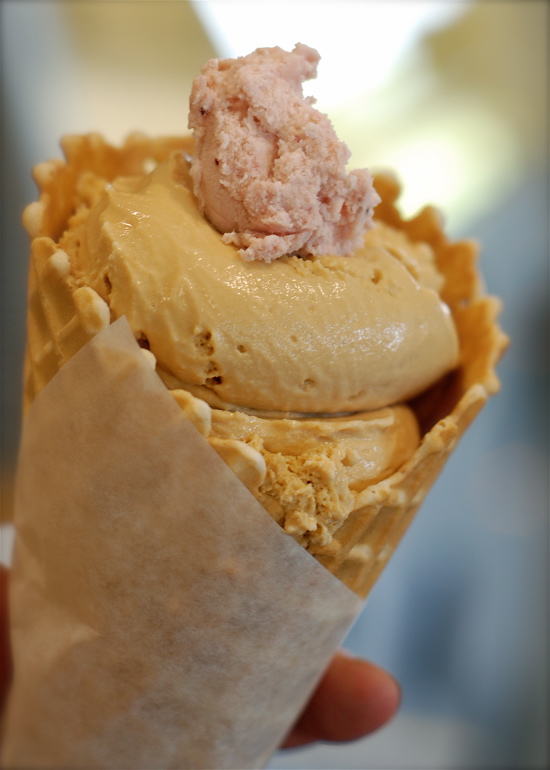 Today my friend Nancy and I skipped town for a few hours and had lunch at the beautiful Nesbitt's Oasis Eatery, located on the grounds of Nesbitt's Nursery and Apple Orchard. It had been a little while since I had visited last, and it's still as gorgeous as ever.
We sat under a pretty pergola in the fresh summer air and enjoyed our lunch. Such a pretty, relaxing setting.
And the food… can I tell you about the food? Oh my. We each had the savory garden crepes with applewood smoked bacon, asiago cheese and tons of fresh, just-picked veggies. The crepes were wonderful, with amazing flavor and texture. The best I've ever had. The iced tea was freshly brewed and the perfect accompaniment to those crepes. The portions are big, and I wasn't sure I'd be able to finish, but I powered through 😉 And for dessert…a big scoop of Izzy's salted caramel ice cream…with a little "Izzy" scoop of strawberry creme fraiche. YUMMY and completely addictive!
While we were there we had a chance to chat with Leah, one of the owners, for a bit. She told us about some of their summer events. One of them is "Pie Night," complete with homemade pizzas, al fresco dining and live music. You can enjoy this event on Wednesday nights from 4:30 PM-8:00 PM. We can't wait to go back!
Have you tried any new, wonderful restaurants lately? I'd love to hear about them!
~Melissa
You may enjoy these related posts: