Print Friendly Version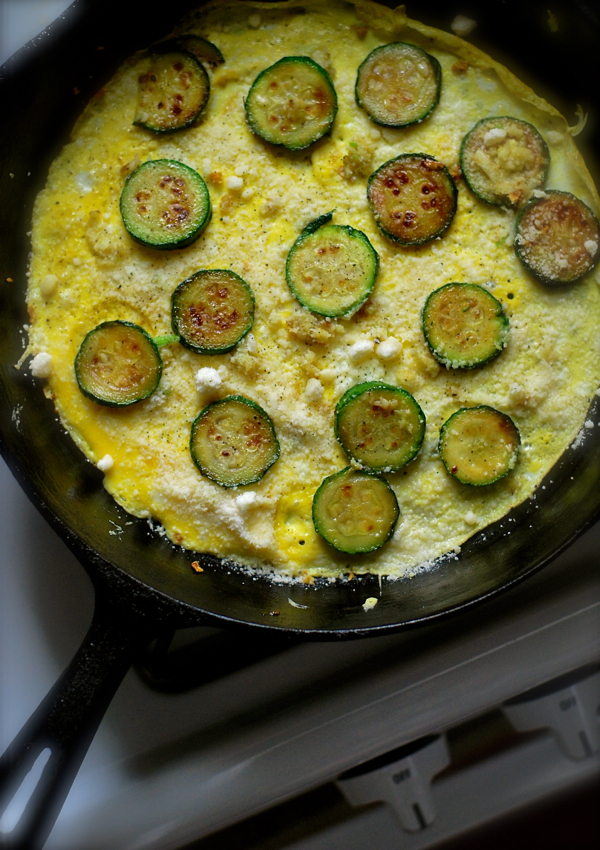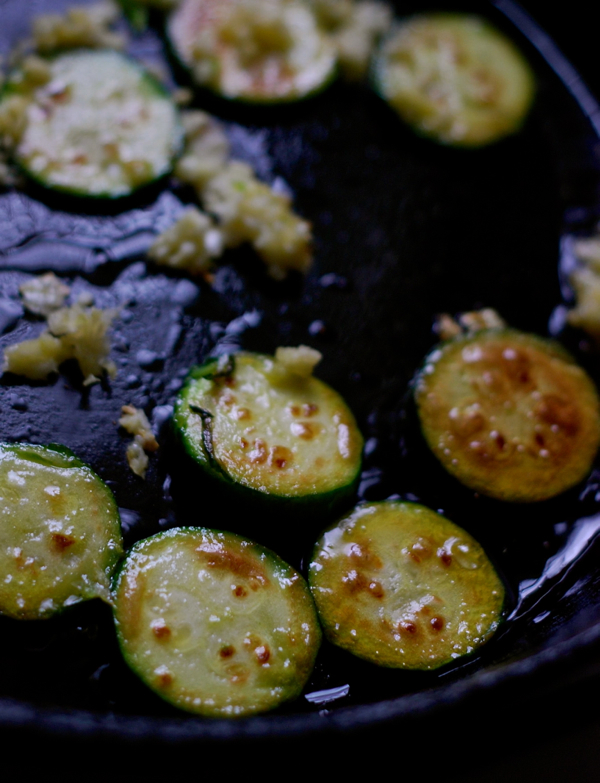 Good morning! We made these flavorful omelettes for breakfast this morning and they turned out soooo good I just had to share the recipe.
Open-Face Zucchini Omelette
(serves 1)
1/2 small green zucchini, sliced 1/4 inch thick
2-3 teaspoons extra virgin olive oil
2 large eggs
1 to 2 large cloves garlic, minced
3 Tablespoons grated Parmesan cheese
a little onion powder
salt and freshly ground pepper to taste
1/2 of a lemon, sliced
Sriracha hot sauce (optional)
Heat 2 teaspoons extra virgin olive oil in a non-stick skillet over medium-high heat. Brown zucchini slices until golden on both sides. Transfer to a plate. Brown the garlic until just golden and transfer to zucchini plate. Add 1 more teaspoon oil to the skillet. Beat the two eggs and add them to the skillet, swirling slightly to evenly coat the bottom of the pan. Arrange zucchini slices over the top of the omelette. Sprinkle the garlic, salt, pepper, and onion powder over the top. Cook until omelette is set and the bottom is a light golden brown. Transfer to a plate. Sprinkle the cheese over the top and serve with lemon wedges for squeezing over. Add some Sriracha hot sauce if you wish.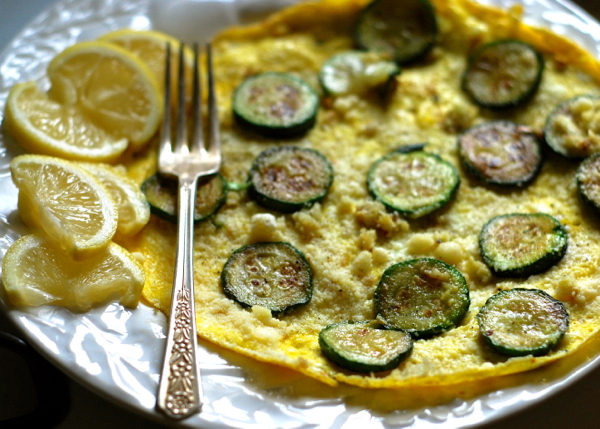 Enjoy!
~Melissa
You may enjoy these related posts: