Print Friendly Version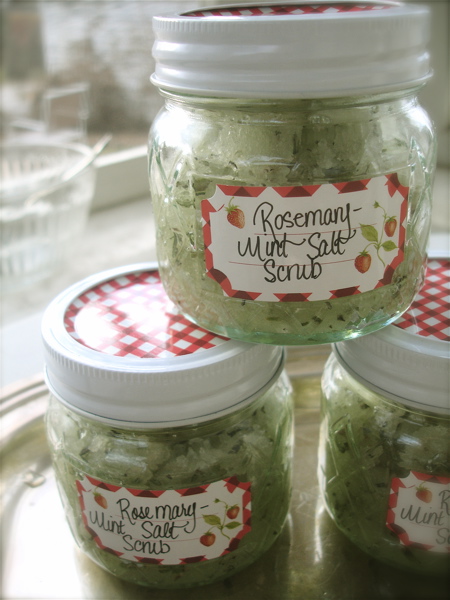 ~ penelope's  rosemary-mint sugar & salt scrub ~
I just love making homemade pampering products for family and friends. They add a personal touch to any gift basket, and you can let your imagination run wild while dreaming up new scents in your little kitchen "apothecary."
Today I decided to get the ingredients together to make a rosemary-mint sugar and salt scrub. My friend Alice sent me a whole BUNCH of fresh rosemary to play with, and so far I've baked some into savory muffins and batter bread, scented my favorite garlic roasted, baby bliss potatoes and chopped up a little to add to this beautiful scrub!
To make:
In a glass bowl, mix 1 cup sugar,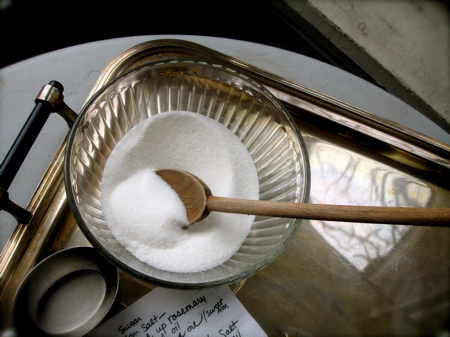 1 cup epsom salts,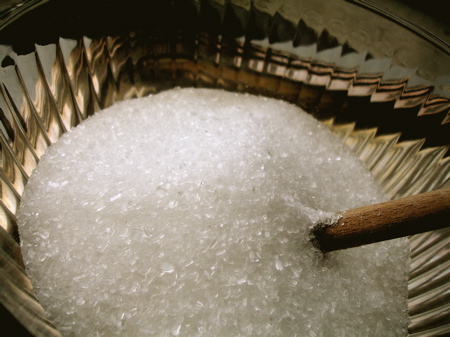 1/4 cup fresh rosemary, chopped fine,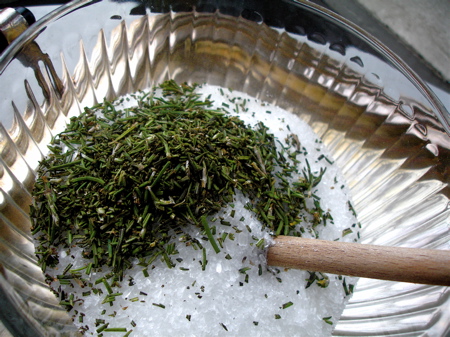 1 cup pure grapseed oil,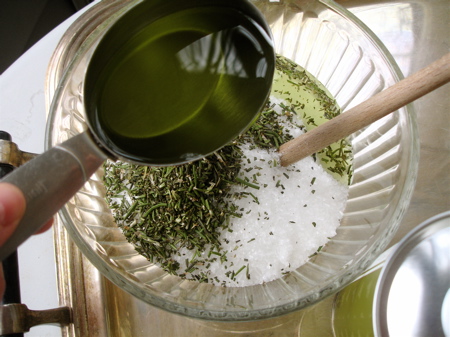 20-30 drops pure rosemary essential oil,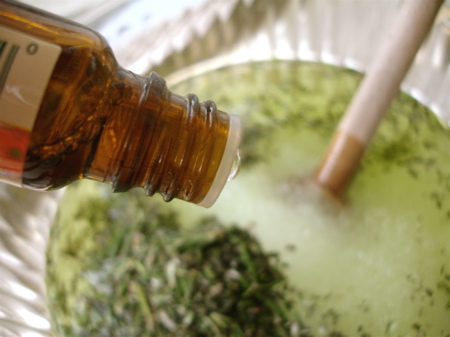 and 20 drops pure peppermint essential oil.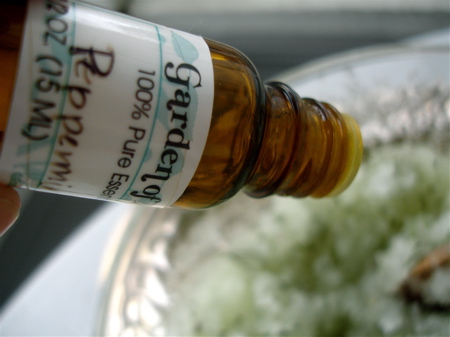 Mix all ingredients with a wooden spoon until thoroughly combined.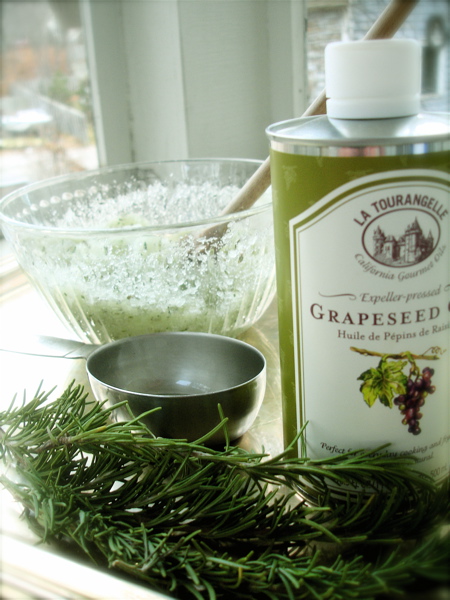 Scoop into glass containers, seal with tight fitting lids, and label.
To use:
This beautiful scrub can be used as an all-over body smoother while bathing or as an exfoliating hand treatment. Simply scoop out a generous amount while bathing or showering and apply to your body after you've finished washing. Rub all over, excluding face and genital area. Rinse thoroughly, and pat dry. This will leave your skin silky smooth and smelling wonderful! For a quick, moisturizing and aromatherapeutic "one minute manicure" just keep a jar of this lovely scrub next to your bathroom or kitchen sink and scoop out a little when your hands are feeling parched. Rub all over your hands and wrists for 60 seconds, rinse with warm water, and pat dry.
Enjoy!
~Melissa
You may enjoy these related posts: