Print Friendly Version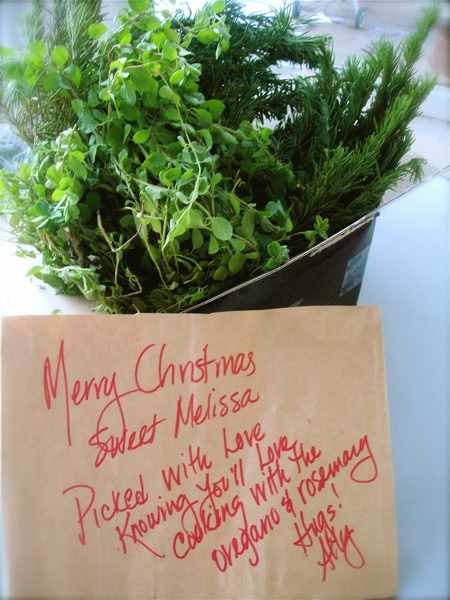 "I'm a person who wants to pack as much as I can into this third chapter of my life! I say 'no regrets' as I launch myself into the next 30 years! My encore career is now as an inspirational culinary personality. My kitchen's always got a stool you can pull up and hang out" ~Alice D'Antoni Phillips
My beautiful friend, Alice, (who was a Master Chef contestant -season 2 with Christian Anthony) had an overabundance of rosemary and oregano in her prolific South Carolina herb garden. We've been chatting and getting to know each other on facebook over the last few months. She knows I live in crazy cold Minnesota and that my deck herb garden is only a distant memory. She generously sent me a BIG box of fresh herbs from her garden! I am so tickled I can hardly stand it. I'm dreaming up all sorts of creations! First on the list…Rosemary Focaccia and Rosemary Bath Salts!
We decided to name the box of rosemary (and oregano) that she sent, Penelope. So watch for recipes including "Penelope" in future posts…. 😉
Thanks lovely Alice!
You may enjoy these related posts: