Print Friendly Version
I  fell head over heels in love with Apples for Jam when I saw the cover with little red shoes on it. The shoes reminded me of shoes I wore when I was little. Red has always been my favorite color, and so it seemed the book was speaking to me before I even opened it.
This cookbook is one of the most beautiful I've ever seen, and it's organized by COLOR! What could be better? The author,Tessa Kiros, includes magical photography in her book along with sweet children's illustrations and wonderful stories that accompany the recipes.
I soooo look forward to cooking my way through this book and making yummy things like: lemon sandwiches with raspberries and cream, ricotta gnocchi, rosehip jam, and sauteed chicken with bayleaves and juniper berries.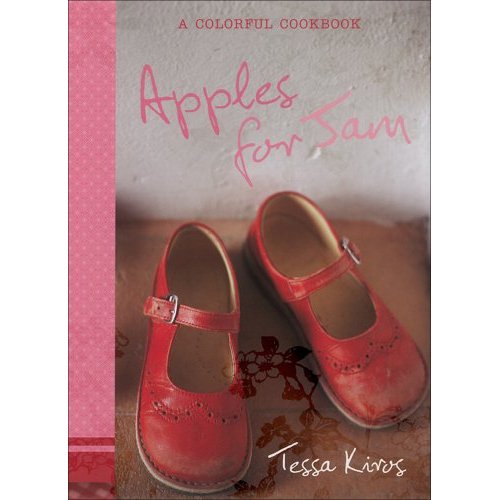 From the introduction: "I have looked in the hide-and-seek places of children to find four-leaf clovers; dug through the coloring boxes of summer and winter and found many treasures. This is about whispering advice to a sister, swapping recipes over fences, sharing crumbs on a train with a stranger. I am passing on those things that I wish to know from people-the very stuff that makes me smile and puts a twinkle in my eye. The things that we hold, together with emergency cookies, in our apron pockets-that we take to bed with us at night."
This is a cookbook you don't want to miss… I will soon be purchasing, and reviewing Tessa's other books: Falling Cloudberries, Twelve:A Tuscan Cook Book, and Venezia: Food & Dreams…
~Melissa

You may enjoy these related posts: