Print Friendly Version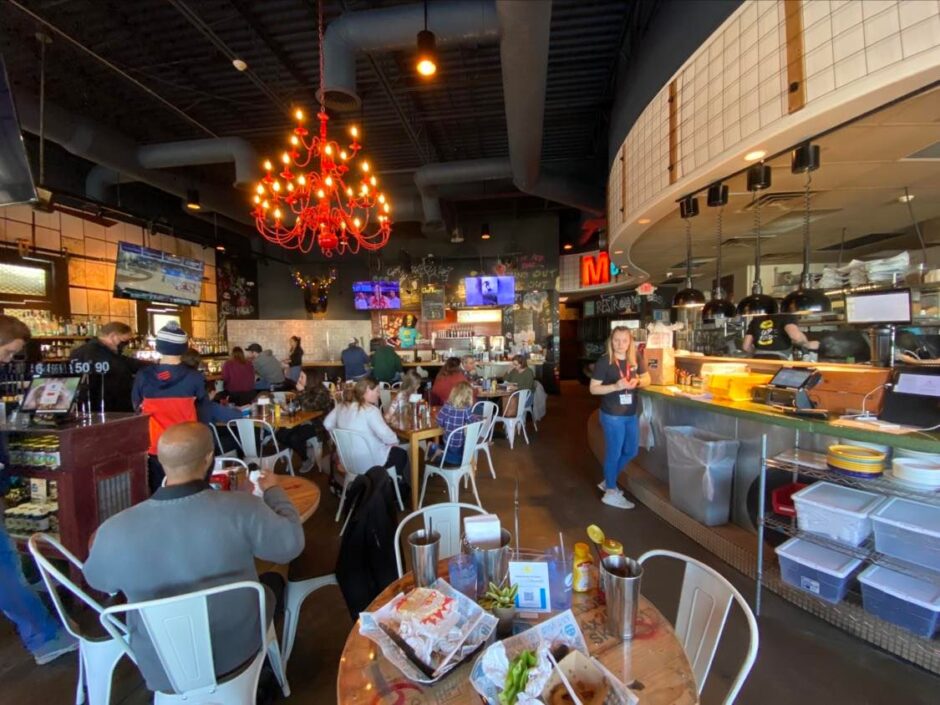 Vegan Hot Chip Burger Bar, Rochester Minnesota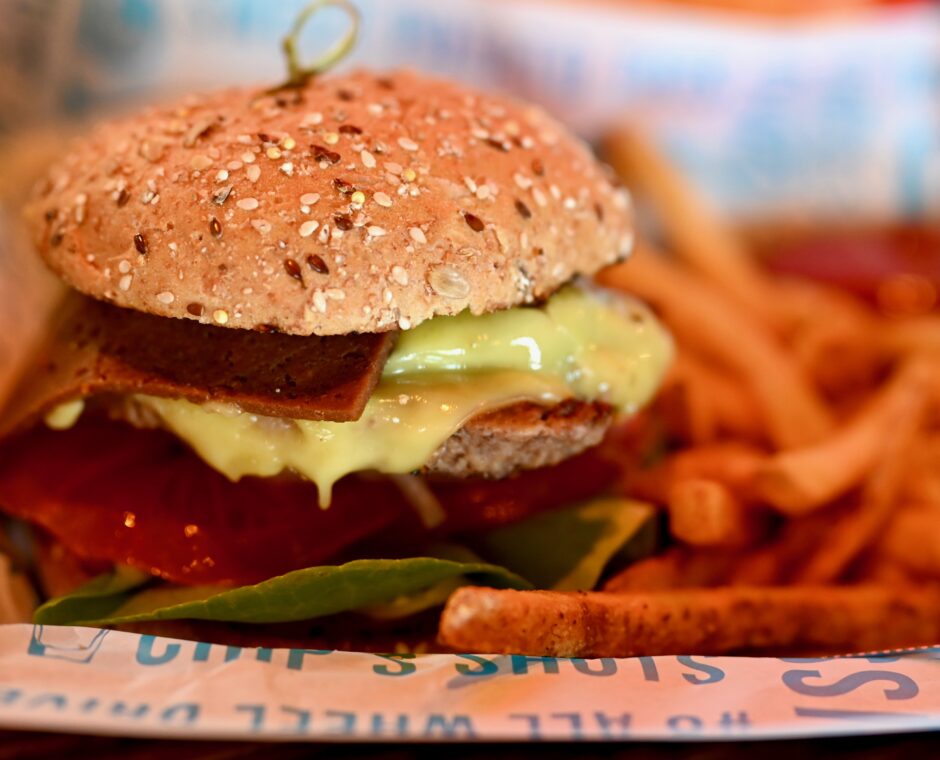 Vegan Classic Cheeseburger (with vegan bacon added) + fries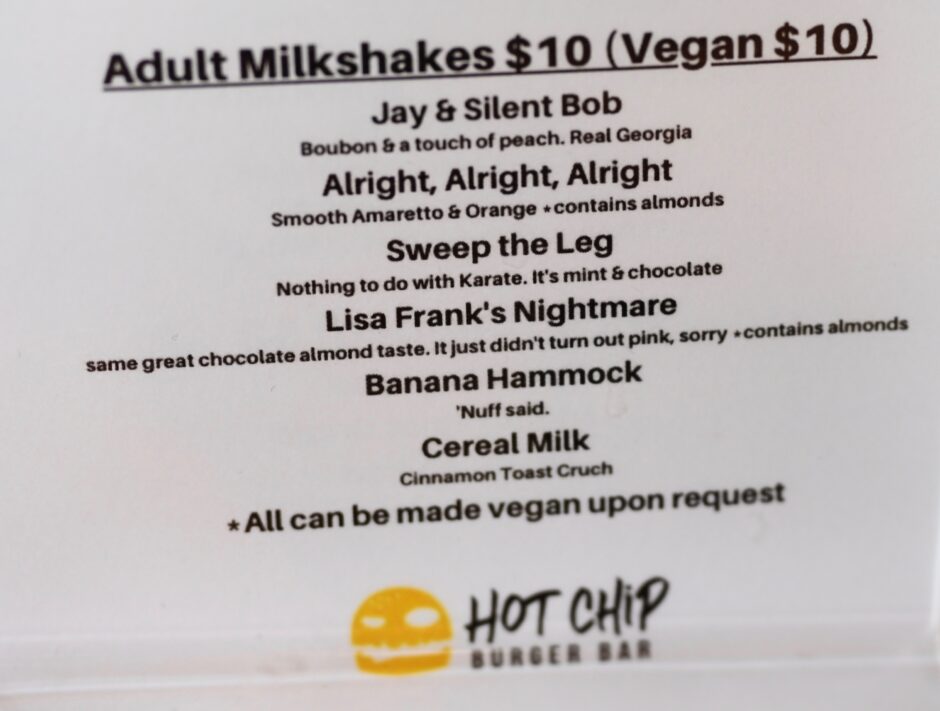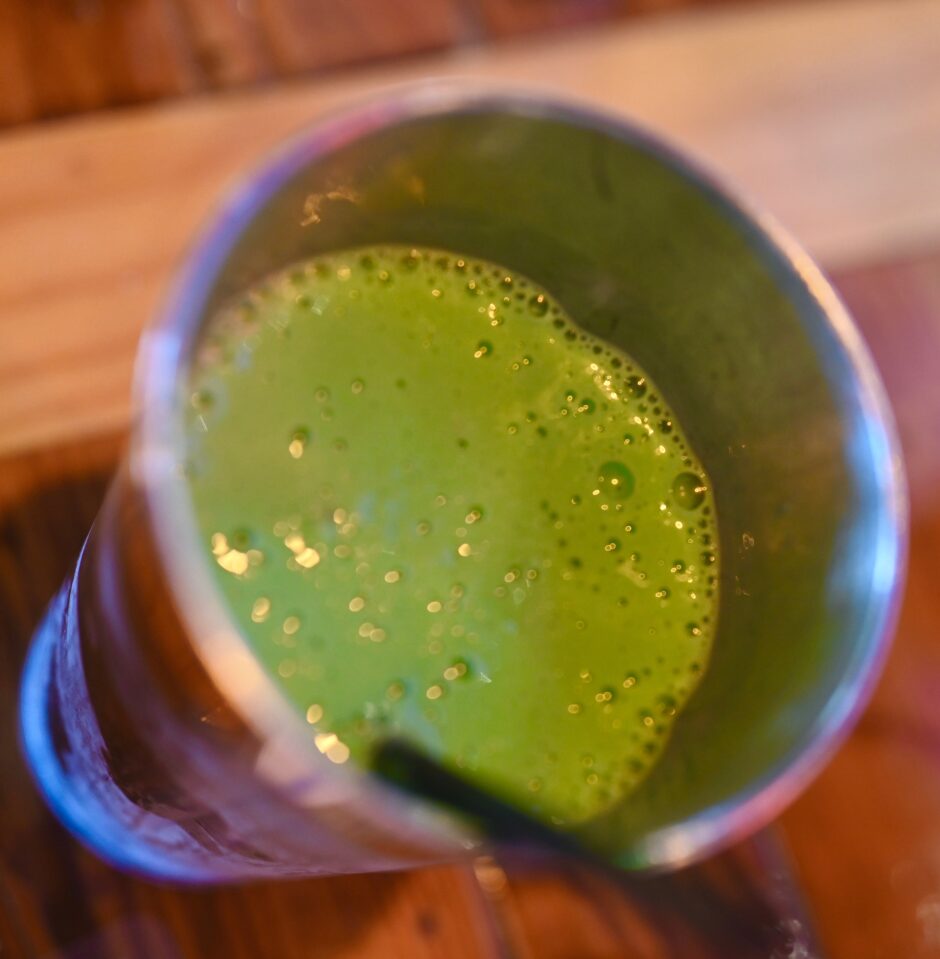 "Sweep The Leg" Boozy Chocolate Mint Milkshake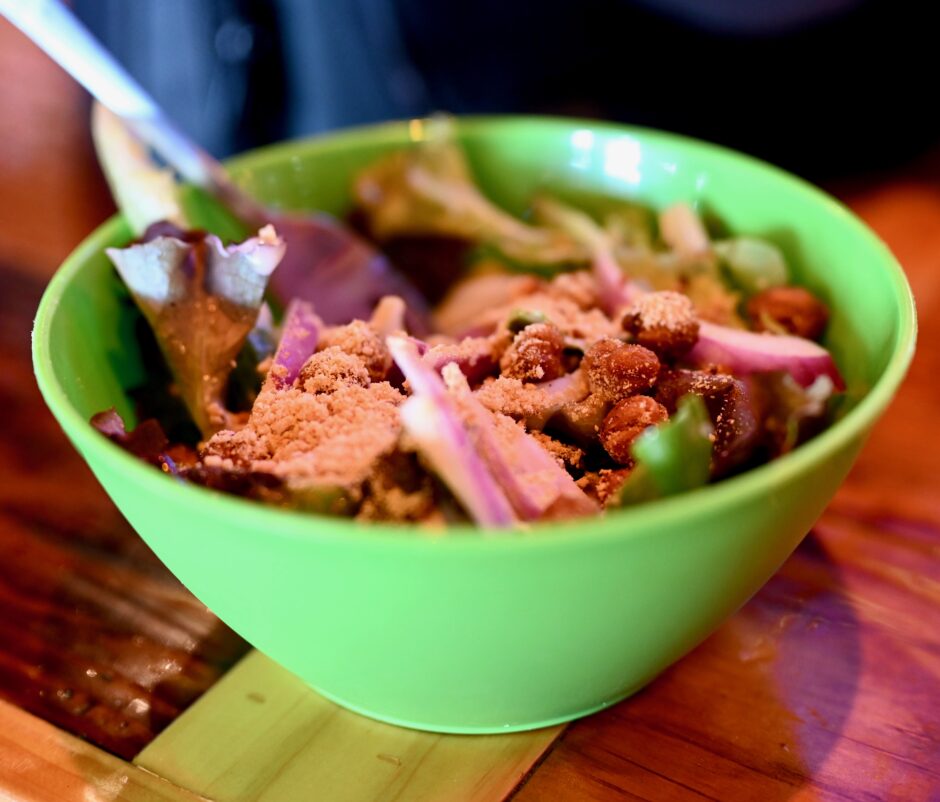 Vegan 9-5 Salad (small)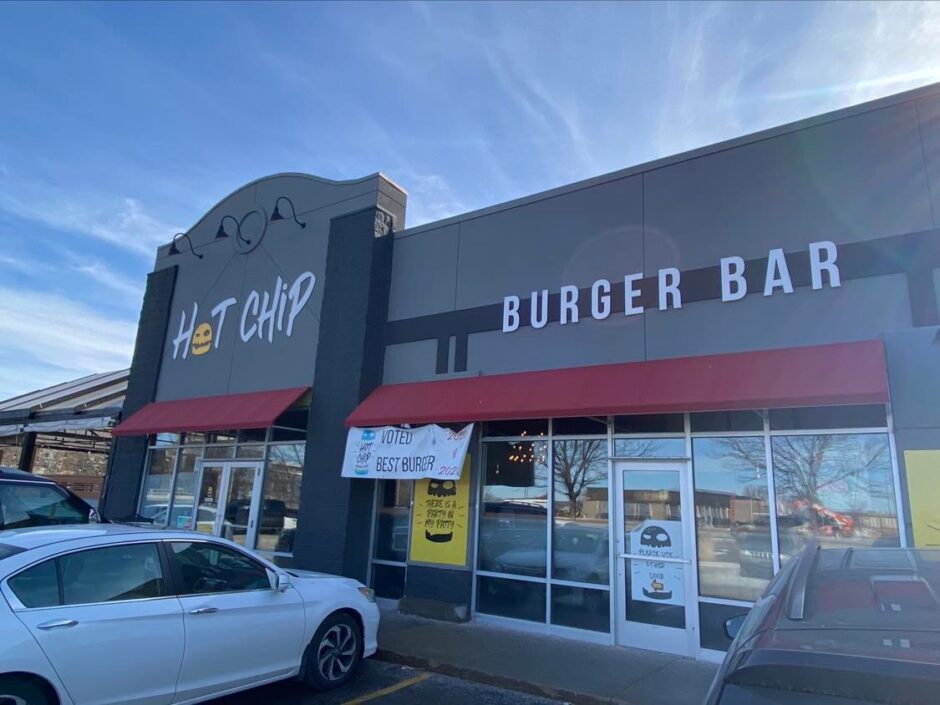 We've been having fun checking out more restaurants with vegan options in Minnesota. We usually head to the Twin Cities and surrounding areas, but this time we went further south to Rochester to try Vegan Hot Chip Burger Bar. My daughter Andrea loves this place and we had to go see what all the fuss was about.
Wow! Very good vegan burger! They offer the Impossible patty, which is pretty legit and tastes so close to a beef patty it's kind of scary. What I loved about Hot Chip was the delicious vegan topping options for burgers and salads. The vegan cheese and vegan bacon made the burger experience even more of a treat. Most of the time when a restaurant offers a vegan burger they don't have cheese, bacon, or even mayonnaise that is plant based. Good job, Hot Chip!
Annnndddd… the toppings on that salad! Crunchy chickpeas, something that reminded me of Parmesan cheese, and creamy ranch dressing. Yum!
And dessert. I can not tell you how much vegans appreciate a vegan dessert option! The fact that someone even thinks to create one warms my heart. And that shake was good! But beware, they aren't for sissies. Not sure how much alcohol was in it, but my oh my. Day drinking, anyone? If you don't want a beverage/dessert that contains alcohol in the middle of the day, you could easily order the shakes without them. They have so many delicious flavors! (See menu above.)
So there you have it. If you're in the Rochester Minnesota area and have a craving for a burger… Go to Hot Chip. Fun atmosphere, great food, and great service.
XO,
Melissa
You may enjoy these related posts: