Print Friendly Version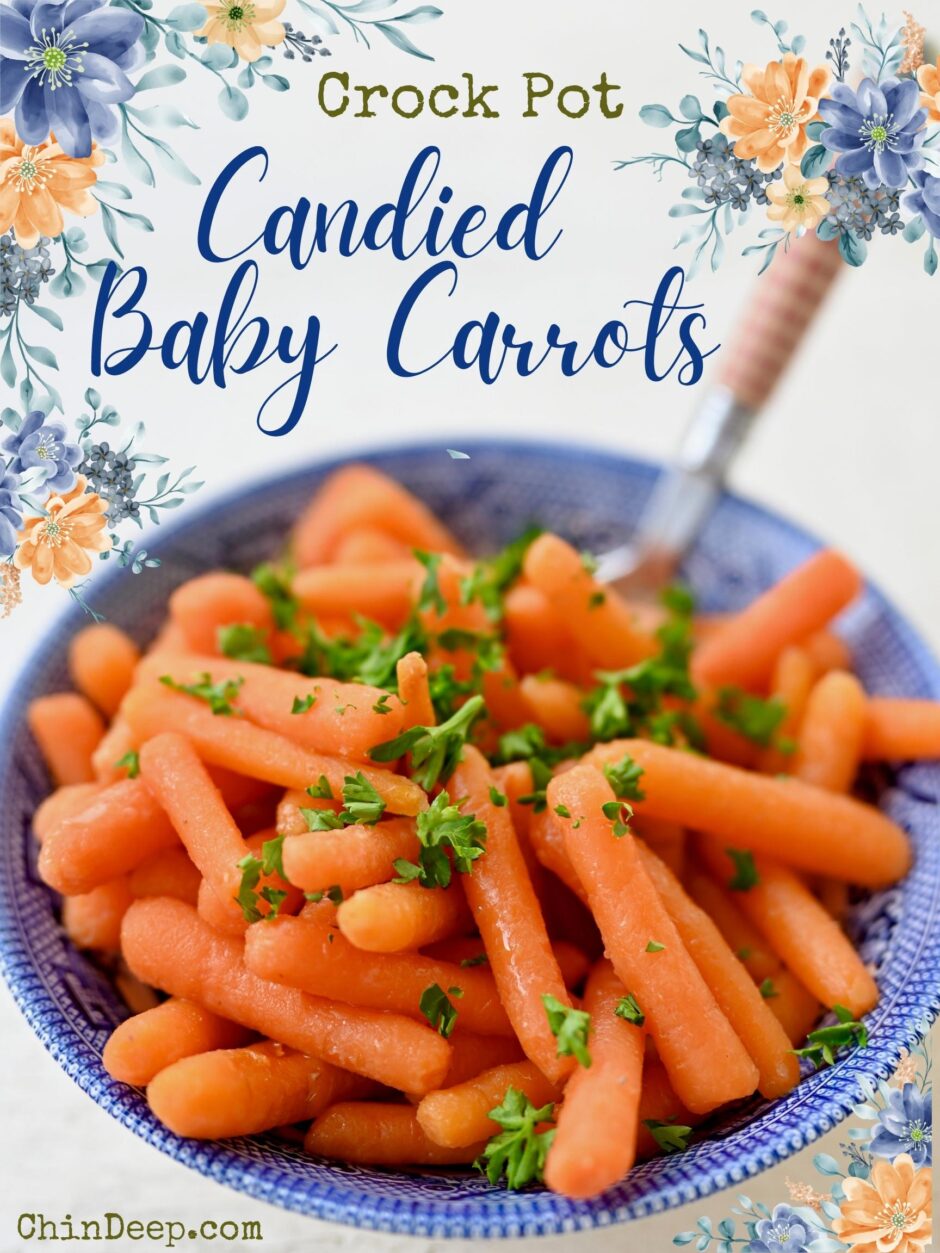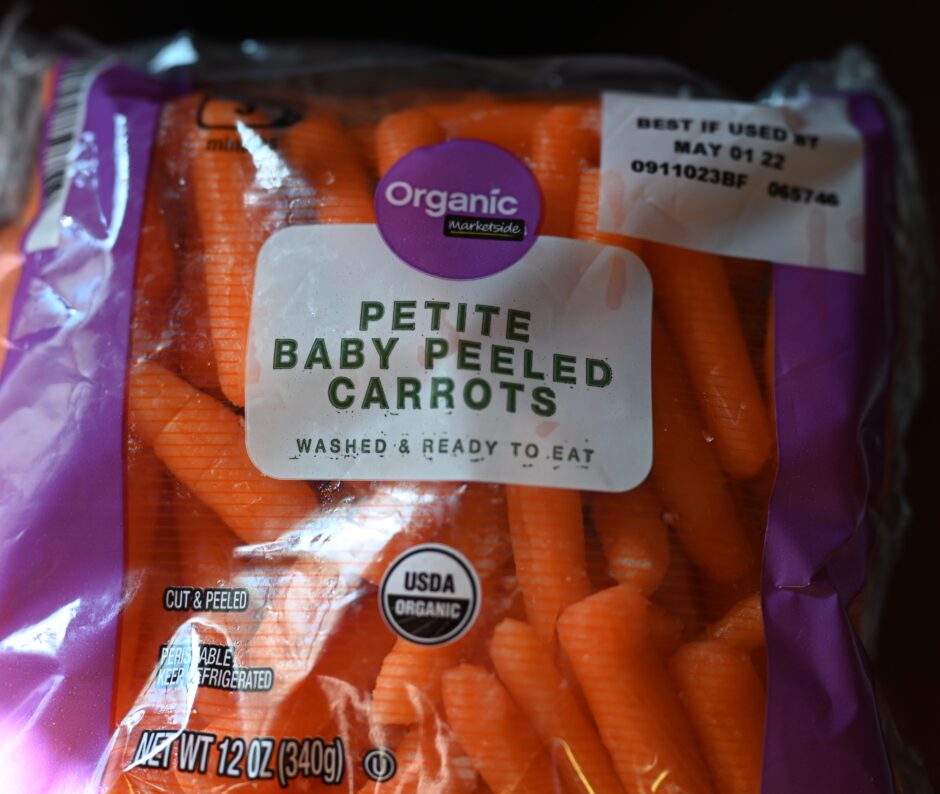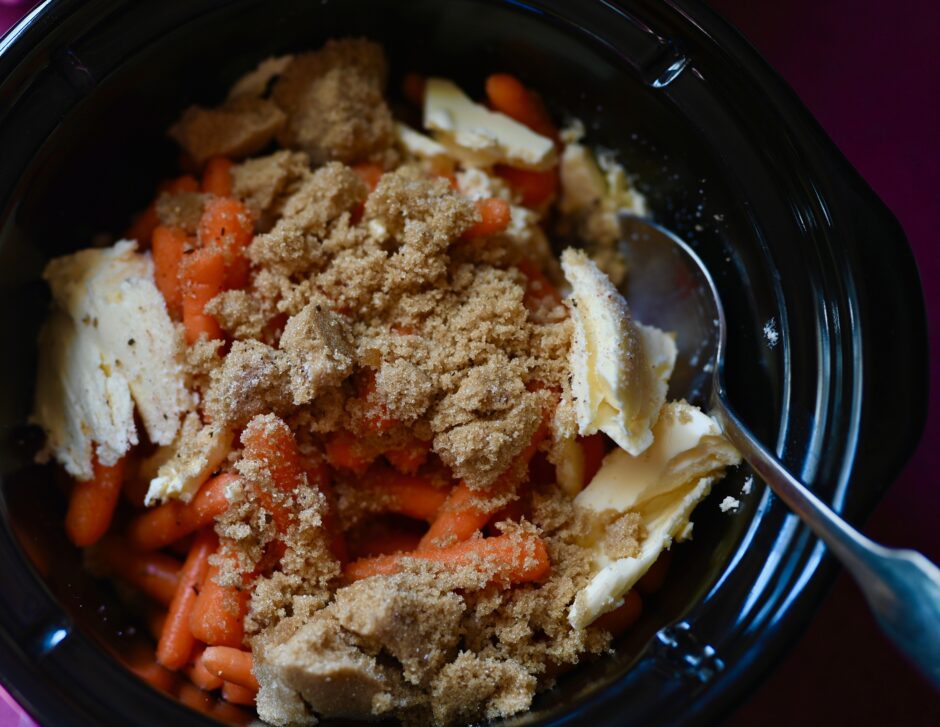 Here's my favorite, easy peasy way to make candied baby carrots for holidays, dinner parties, potlucks, and pretty much any gathering you can think of. Everyone loves them, and there are never any leftovers.
I made up a Crock Pot-ful for Easter and they were the perfect accompaniment to all of the other awesome food. Candied carrots scream springtime. I mean, you could have sweet potatoes, but they just don't seem as festive as the little carrots this time of year. Amiright?
So here's the no fuss recipe for candied baby carrots. If you don't have brown sugar you could use pure maple syrup, or even white sugar. I used to use honey (when I made this recipe), but now I'm vegan and decided to stop being an as*ho** to the bees. They work hard enough. Stop stealing their food. And please don't write to me telling me how it's good for them. Just don't.
Anyhoo… 😉 Enjoy!
36 oz. baby packaged petite baby carrots (as shown above)
1/3 cup butter (I used organic Earth Balance)
3/4 cup brown sugar (or white sugar, or pure maple syrup…)
1/2 teaspoon salt
a little freshly ground black pepper
chopped fresh parsley (garnish)
Place everything in a buttered, 4 quart Crock Pot/slow cooker (except for the parsley.)
Cover and cook on the HIGH setting for 4 to 5 hours. Carrots are done when they're firm/tender. Not mushy.
Serve with the chopped parsley as a garnish.
XO,
~Melissa
You may enjoy these related posts: