Print Friendly Version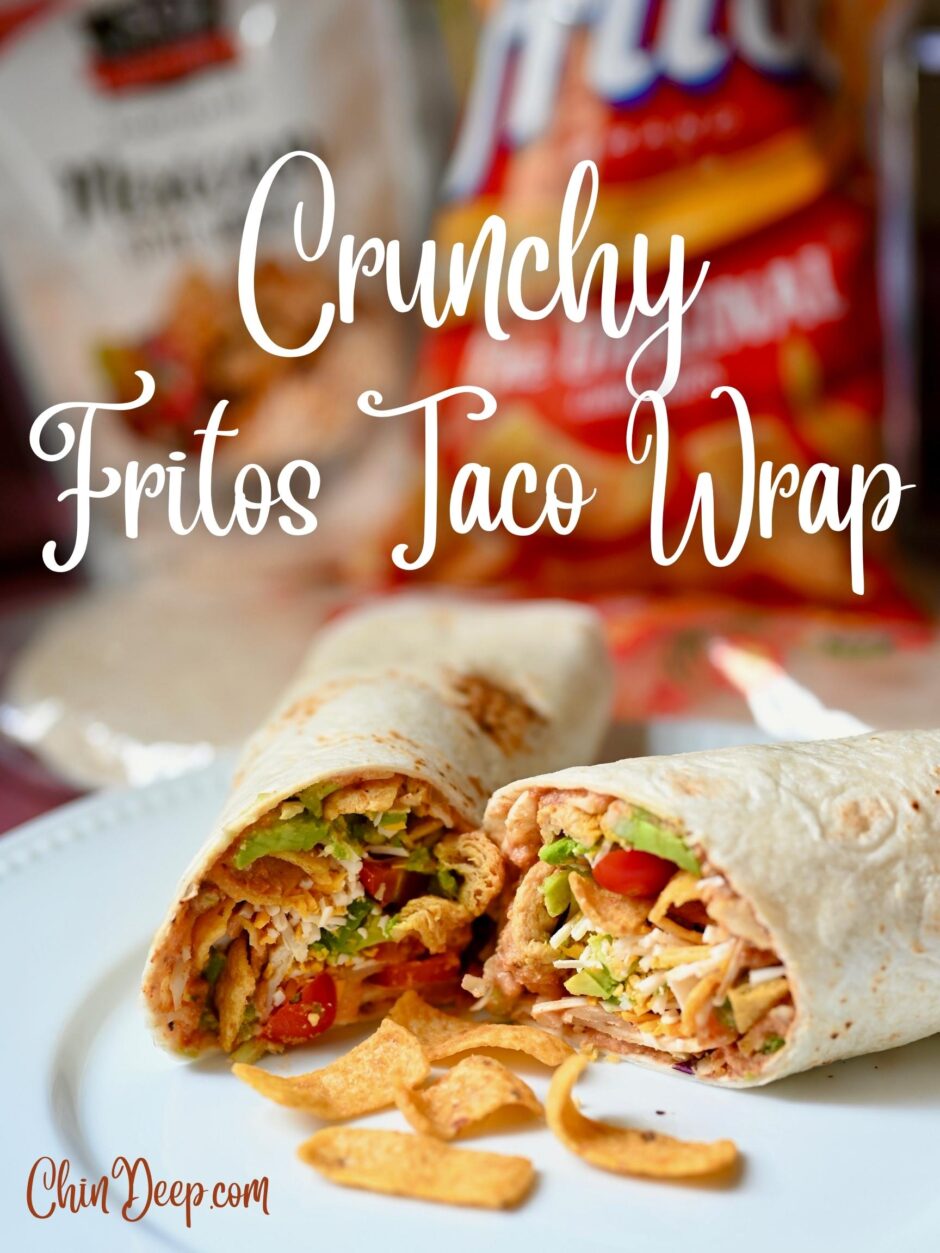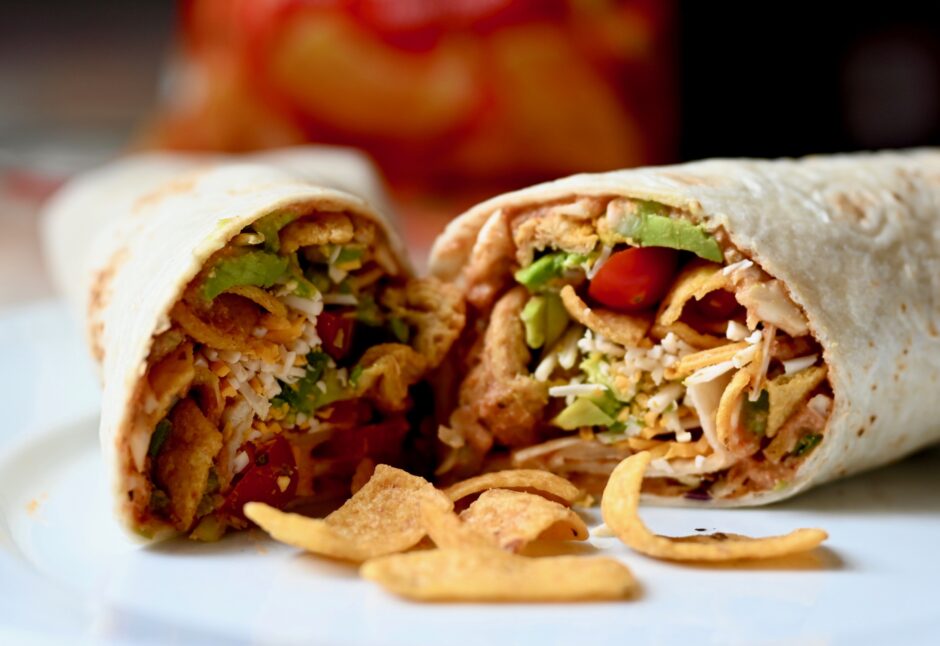 This delicious, crunchy sandwich wrap is easy to prepare and totally craveable. It's loaded with fresh, savory ingredients, lots of taco flavor, and a surprising crunch from the Fritos! I have a feeling this will be on your weekly lunch menu rotation. It's irresistible! Everyone loves this wrap!
Feel free to add your favorite taco ingredients to this wrap. Add black beans instead of the refried beans, or omit the beans all together. Start with mayonnaise or cream cheese if that sounds good to you. There really are no rules when it comes to making a wrap. Just add the stuff you like! Here's how I make mine.
For one Fritos Crunchy Taco Wrap:
3 Tablespoons refried beans, warmed slightly
1 teaspoon taco seasoning
one large (burrito size) flour tortilla, warmed a little
a large handful of shredded cabbage or already made coleslaw mix
1 or 2 Tablespoons mayonnaise, sour cream, or cashew cream
1/2 teaspoon agave syrup
2 Tablespoons of your favorite salsa
1 Tablespoon chopped Jalapeno pepper (optional)
4 chopped cherry tomatoes
1 green onion, sliced thin, including the green tops
1/4 avocado, chopped
3 oz. cooked and cooled vegan chicken strips, or rehydrated soy curls
1/4 cup shredded vegan cheddar cheese
1/3 cup Fritos corn chips, crunched up a little
a little shredded lettuce, and/or chopped up, fresh cilantro leaves
your favorite hot sauce
Warm up your tortilla for a few seconds in the microwave between two paper towels, or for a few seconds over a low lit gas burner.
Place warmed tortilla on a plate. Spread the slightly warmed refried beans on the tortilla in a thin, even layer. Sprinkle the taco seasoning over the beans.
In a small bowl, combine the shredded cabbage, mayonnaise (or sour cream/cashew cream), agave syrup, salsa, and chopped Jalapeno. Spread this slaw mixture over the beans.
Next, scatter the tomatoes, green onions, avocado, vegan chicken substitute, cheese, Fritos, and lettuce over the slaw. I build up one side a little more than the other for easier rolling. Start with the fuller side and tightly wrap the ingredients inside the tortilla. With the wrap seam side down, cut it in half on the diagonal using a sharp knife. If the wrap is a bit overstuffed, just put a wooden skewer or decorative toothpick in each half to keep it in place until you serve it.
Top with your favorite hot sauce as you eat it.
Enjoy!
~Melissa
You may enjoy these related posts: