Print Friendly Version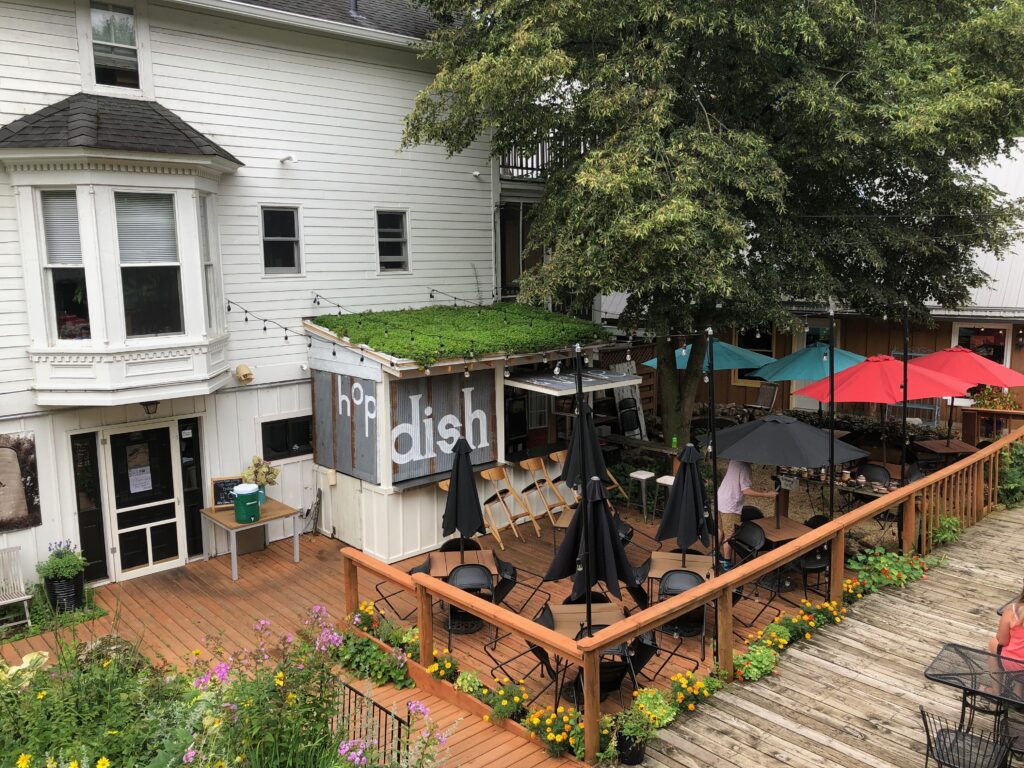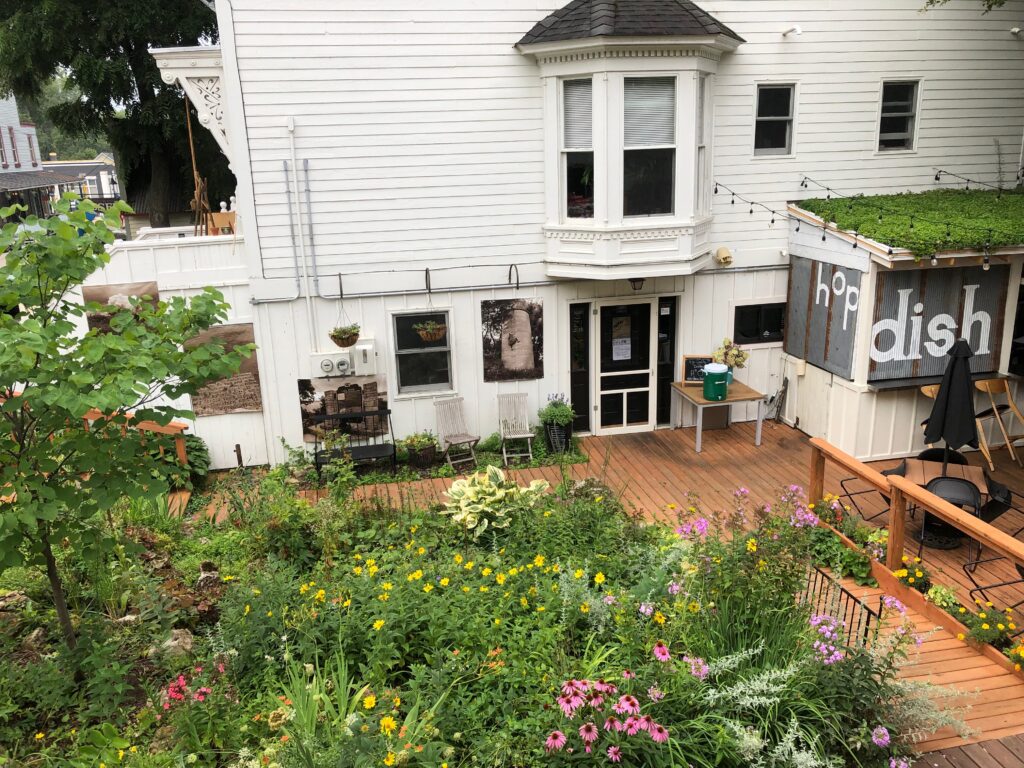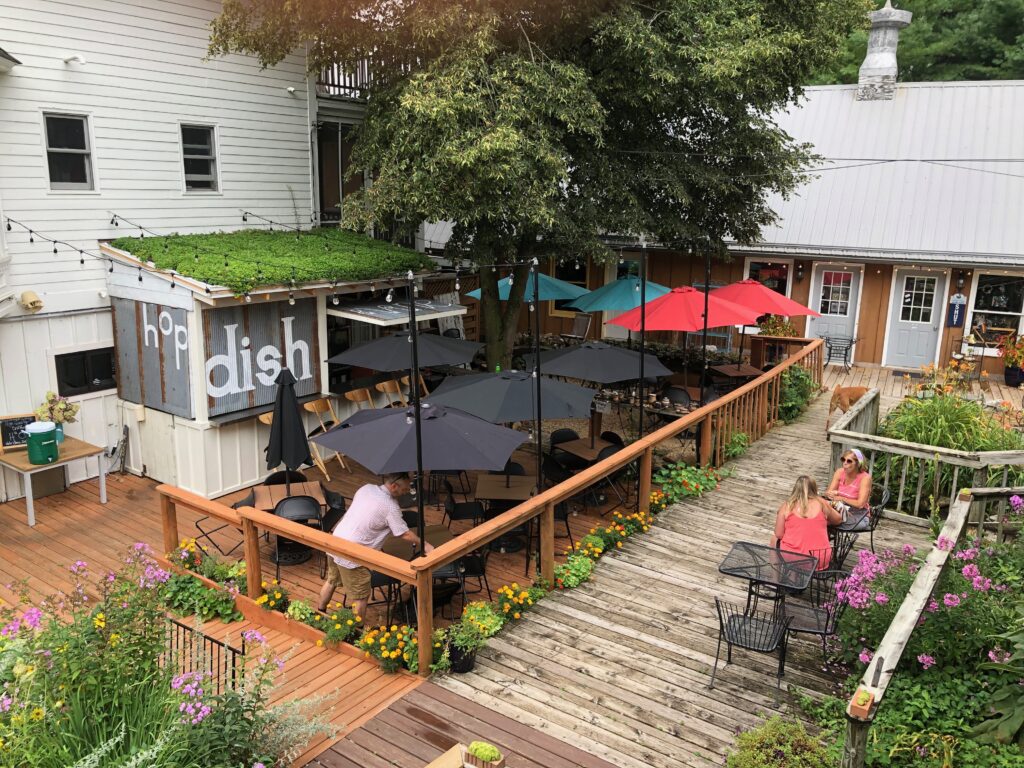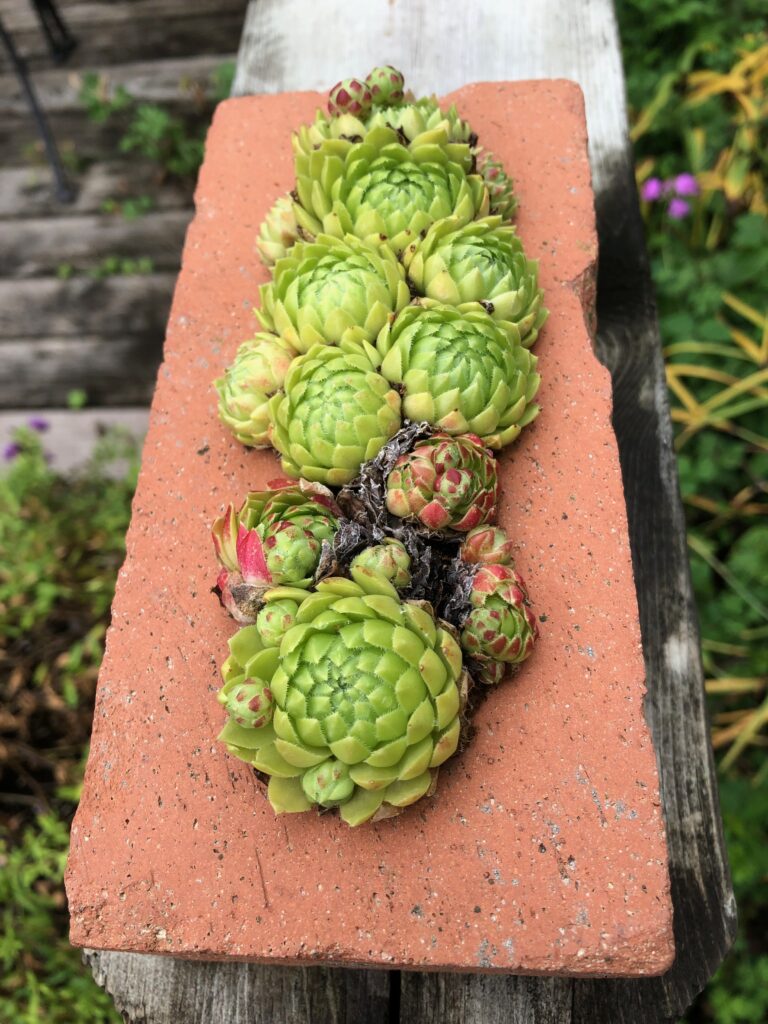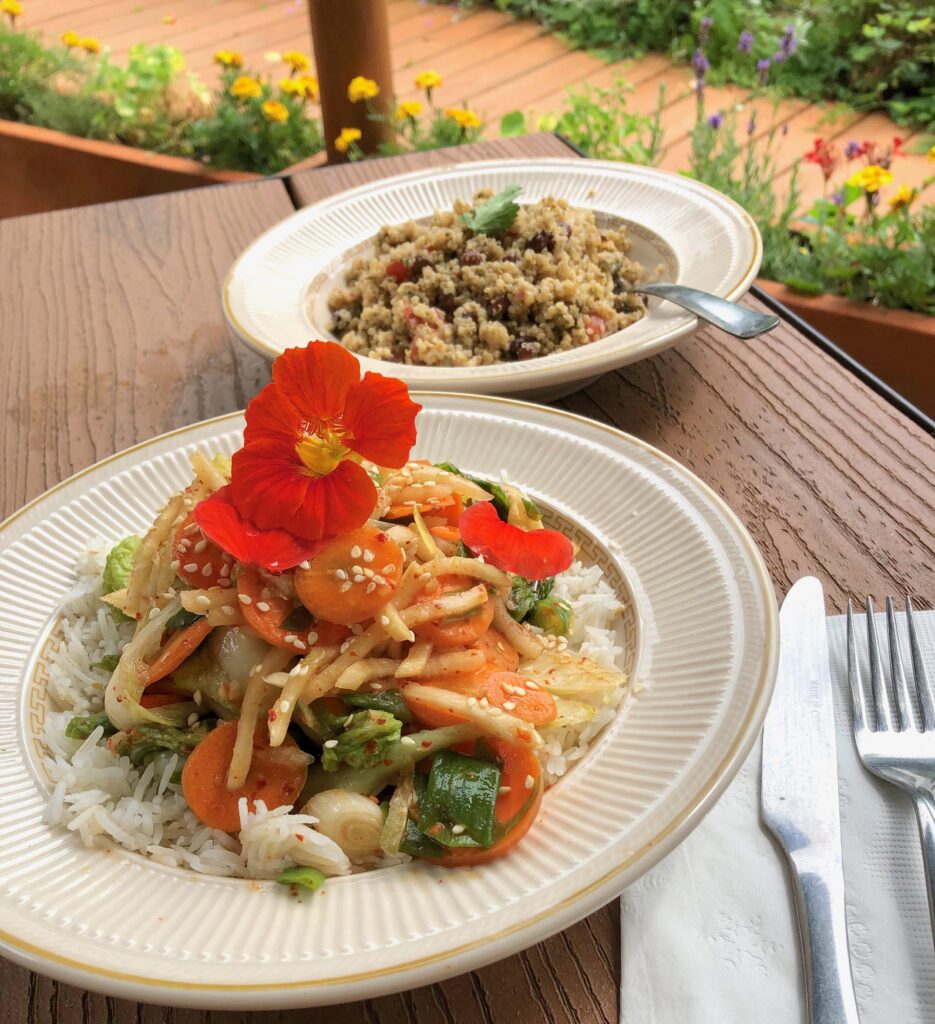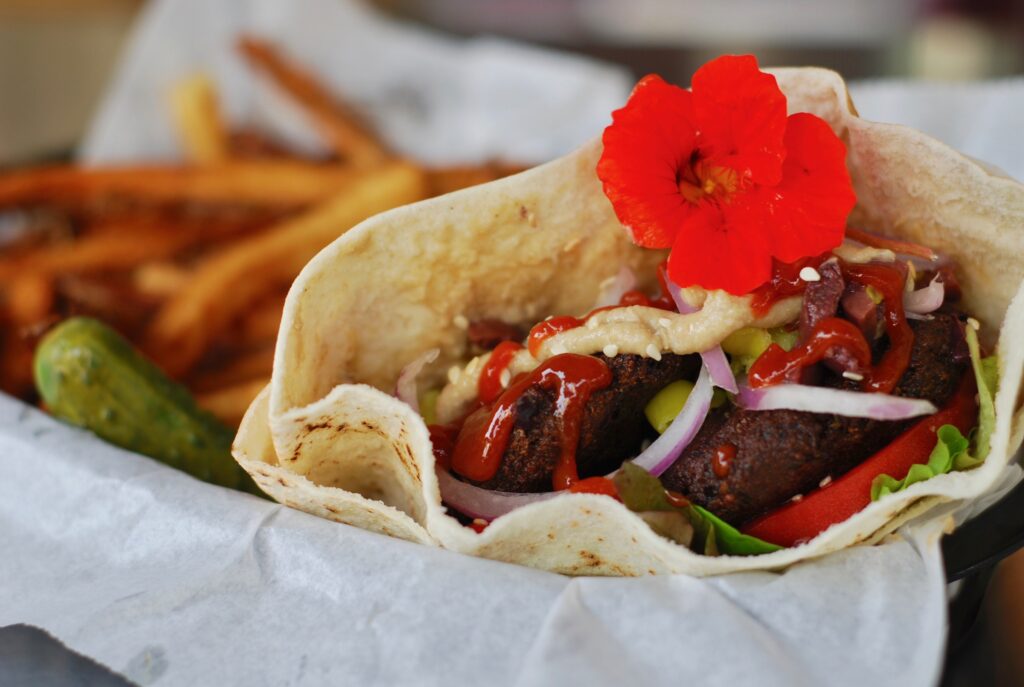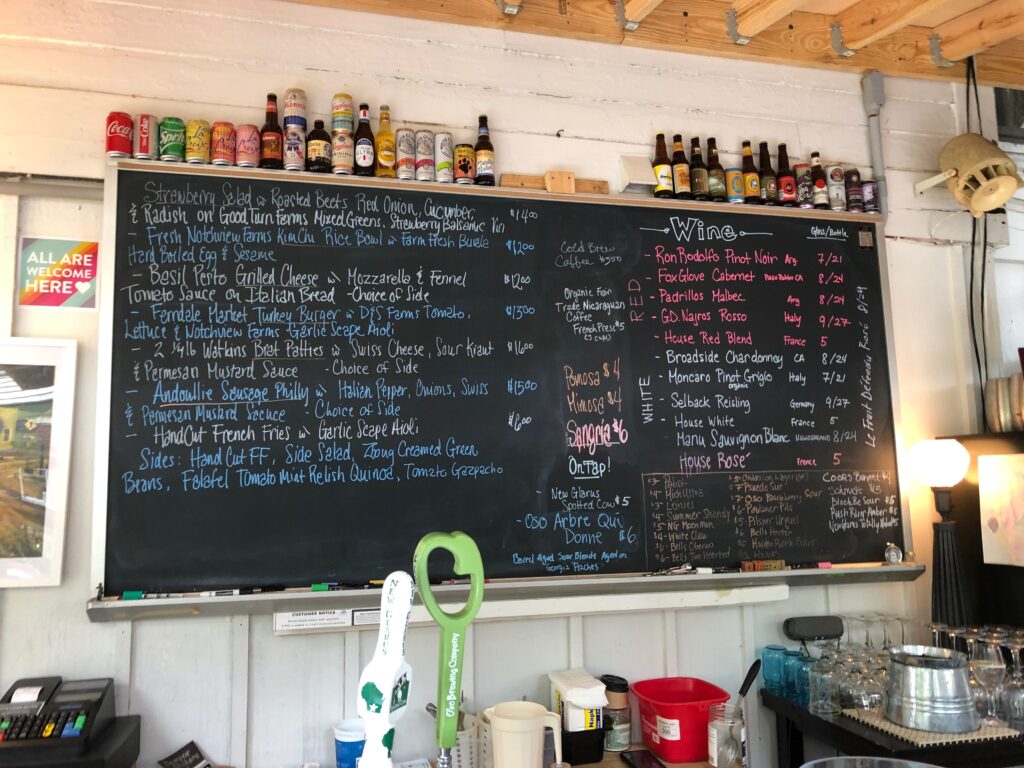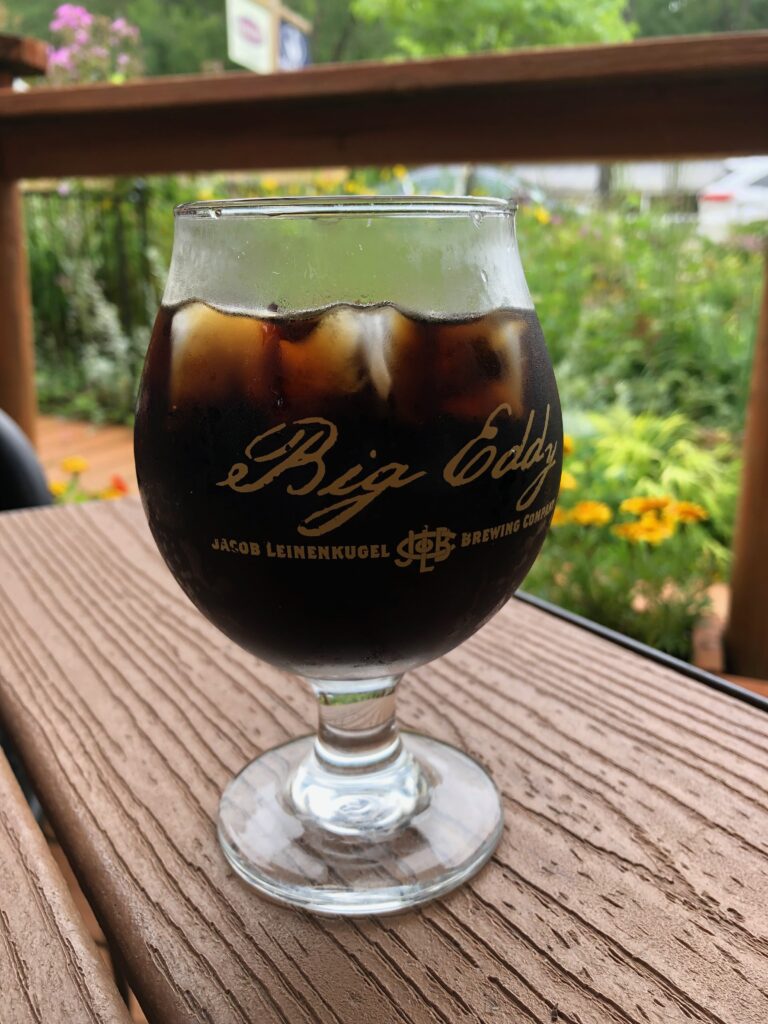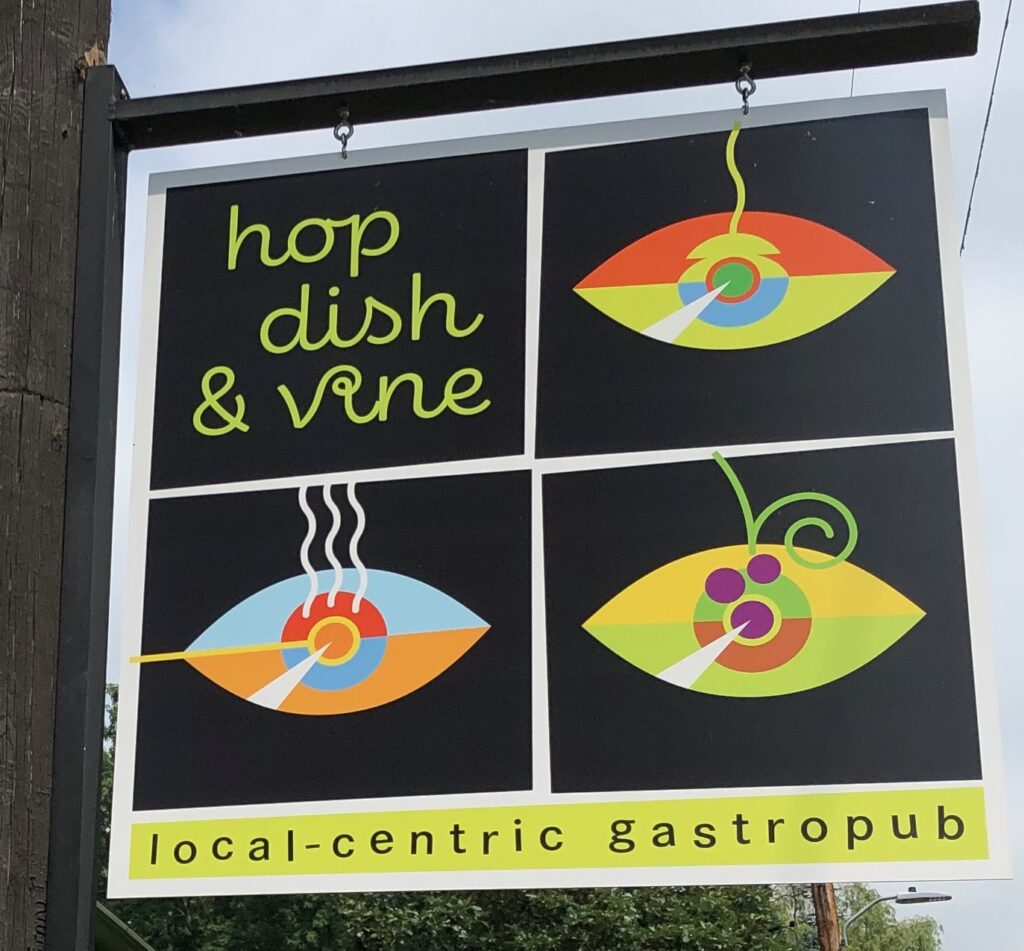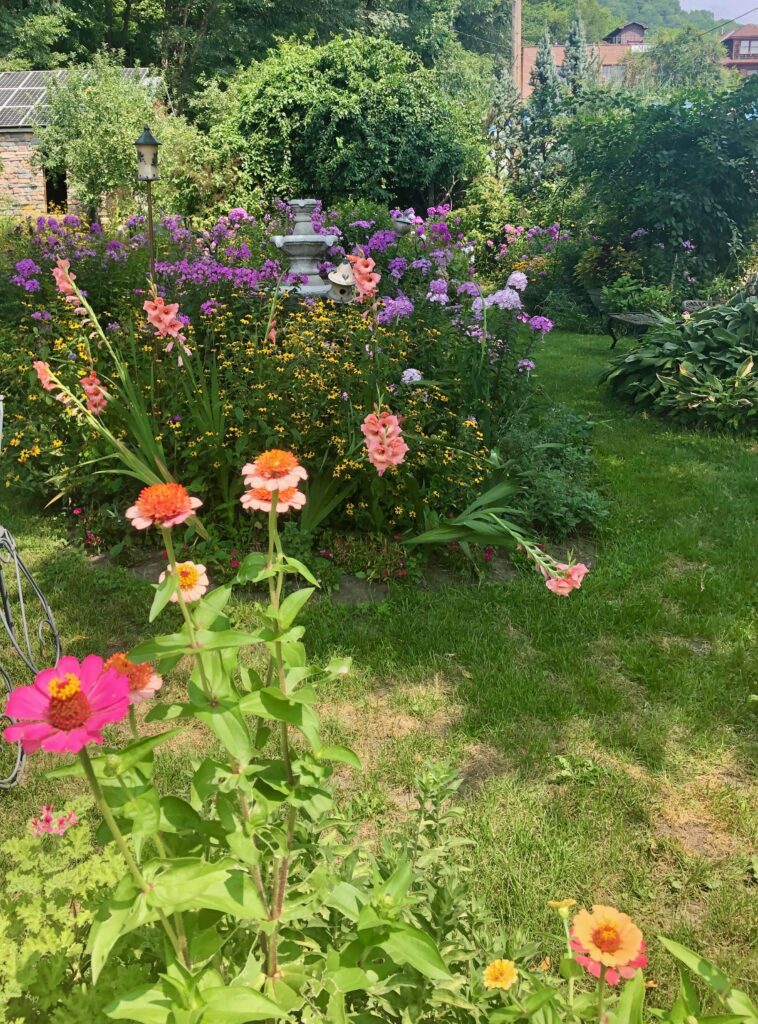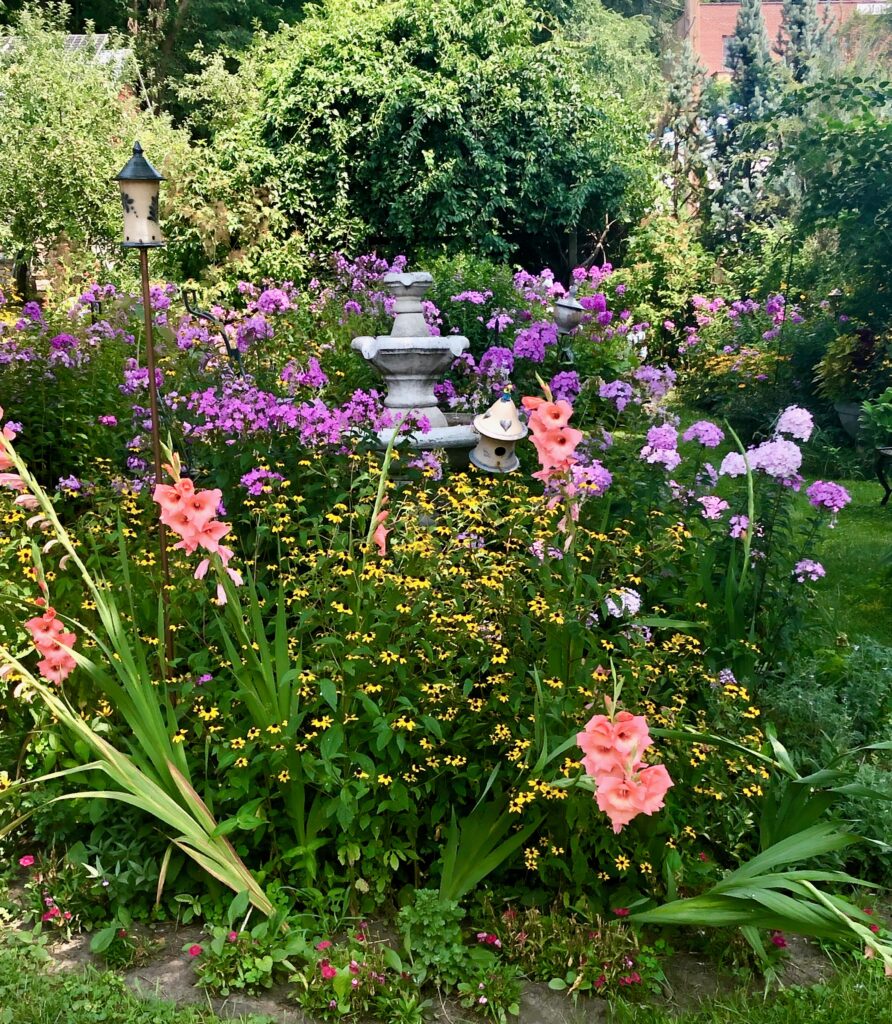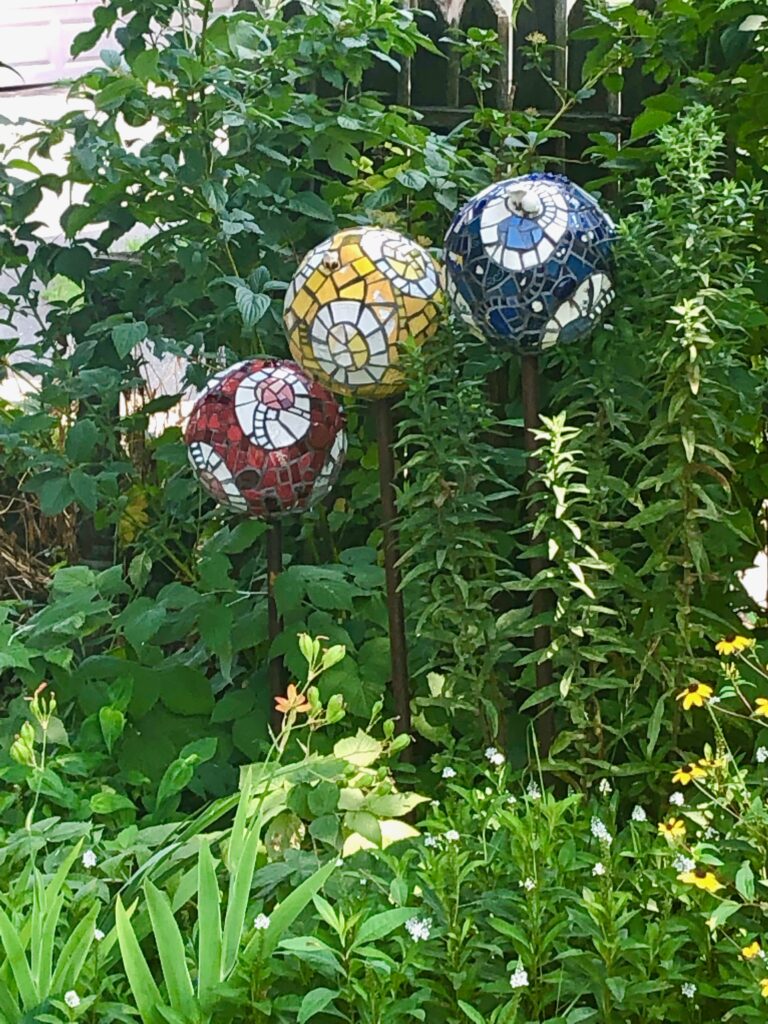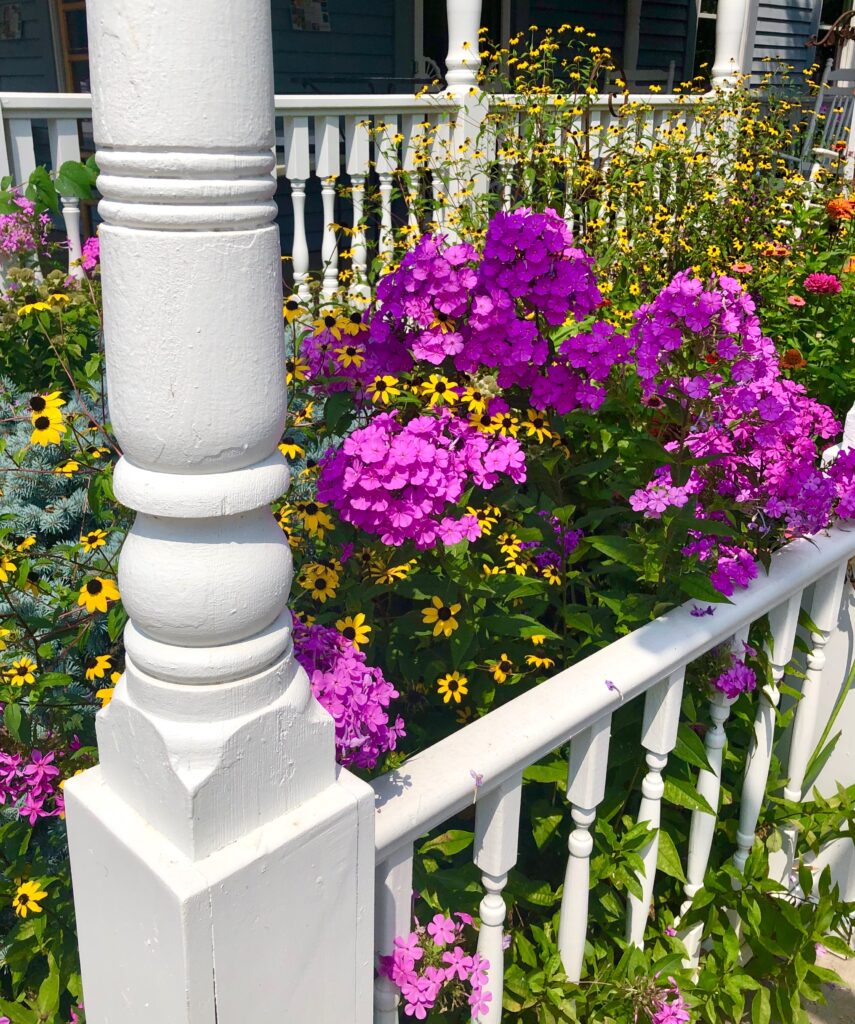 This post is a combination of two times visiting the fabulous Hop Dish & Vine in picturesque Stockholm Wisconsin. To get there we only have to travel about a half hour on the Great River Road once we cross the bridge from Red Wing into Wisconsin, and it's one of our favorite drives. The setting is idyllic, the service is great, and the food is gorgeous. I loved both vegan offerings I tried and can't wait to go back and sample something new.
I loved the kimchi and rice bowl with a side of quinoa salad (that kimchi was definitely some of the best I've ever had), but my favorite so far was the falafel and fries.
We haven't visited Hop Dish for dinner yet, but I can imagine the patio is dreamy with all the globe lights glowing. Isn't it pretty?
Have you tried any new restaurants lately?
~M
You may enjoy these related posts: