Print Friendly Version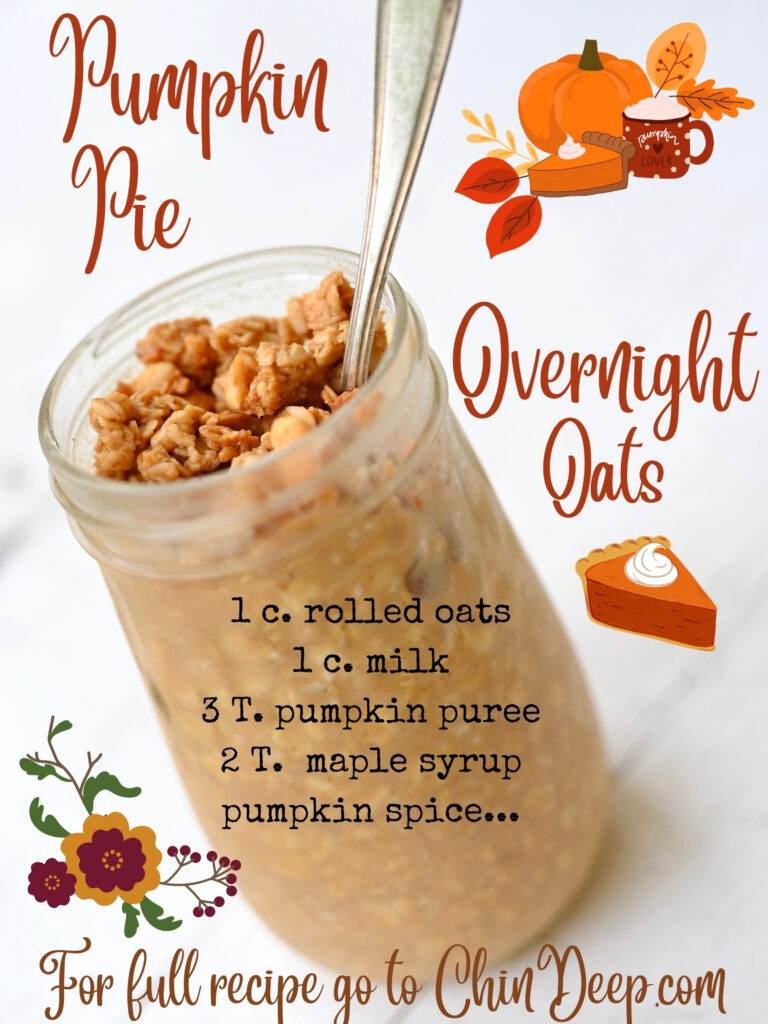 These easy, delicious, healthy overnight oats taste just like pumpkin pie! I love to find ways to enjoy all the yummy flavors of Fall without compromising my healthy way of eating. I'm not saying I never splurge, I definitely do, but I like to eat healthy 90% of the time, and there's no reason it can't still be fun and flavorful.
Overnight oats are such a great invention. The concept of taking a few minutes to prepare your breakfast before going to bed is so convenient. You can prepare enough for the whole week if you want.
To make overnight oats thicker, like a pudding, add a tablespoon of chia seeds to the ingredients below. Chia seeds will up the protein content and make your oats more filling too.
pumpkin pie overnight oats jar…
In a one pint canning jar, combine:
1 cup old fashioned rolled oats (not quick cooking)
1 cup plant milk (I love plain Ripple)
3 Tablespoons pure pumpkin puree
2 Tablespoons pure maple syrup
1/2 teaspoon pumpkin pie spice
1/4 teaspoon Ceylon cinnamon
dash of ground cloves
dash of sea salt (I use pink Himalayan)
Stir well. Cover tightly with jar lid and refrigerate overnight. In the morning, open the jar, give the oats a good stir, and top with any or all of the following toppings: vegan granola, vegan coconut whipped cream, vegan vanilla yogurt, chopped walnuts or pecans, and another sprinkle of pumpkin pie spice.
Enjoy!
~Melissa
You may enjoy these related posts: