Print Friendly Version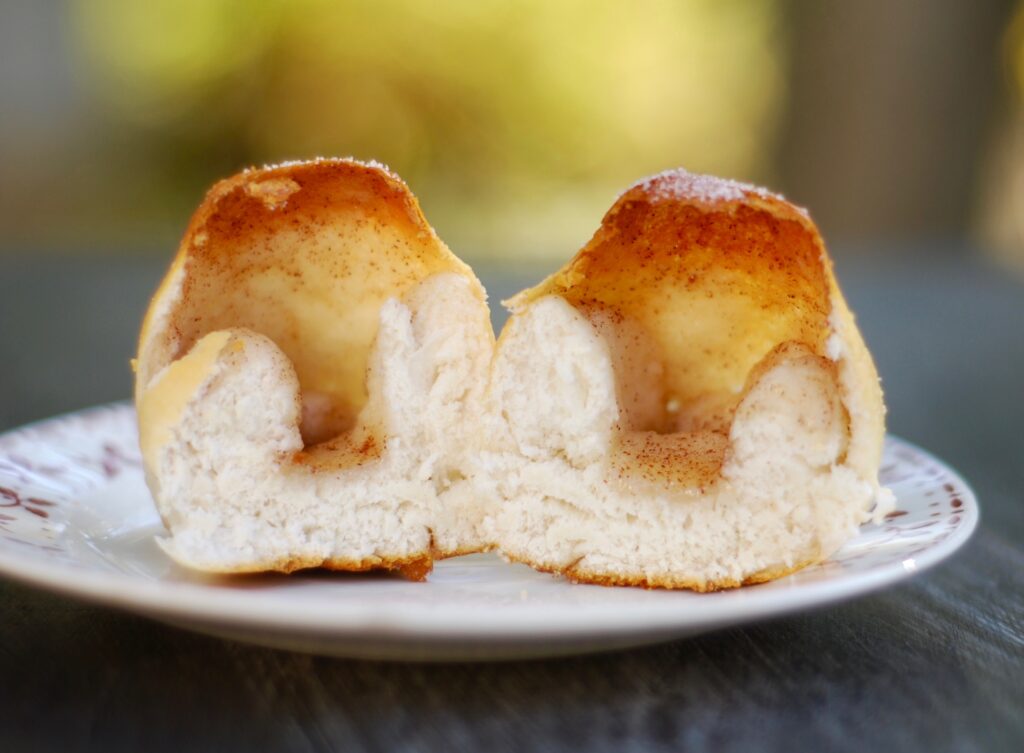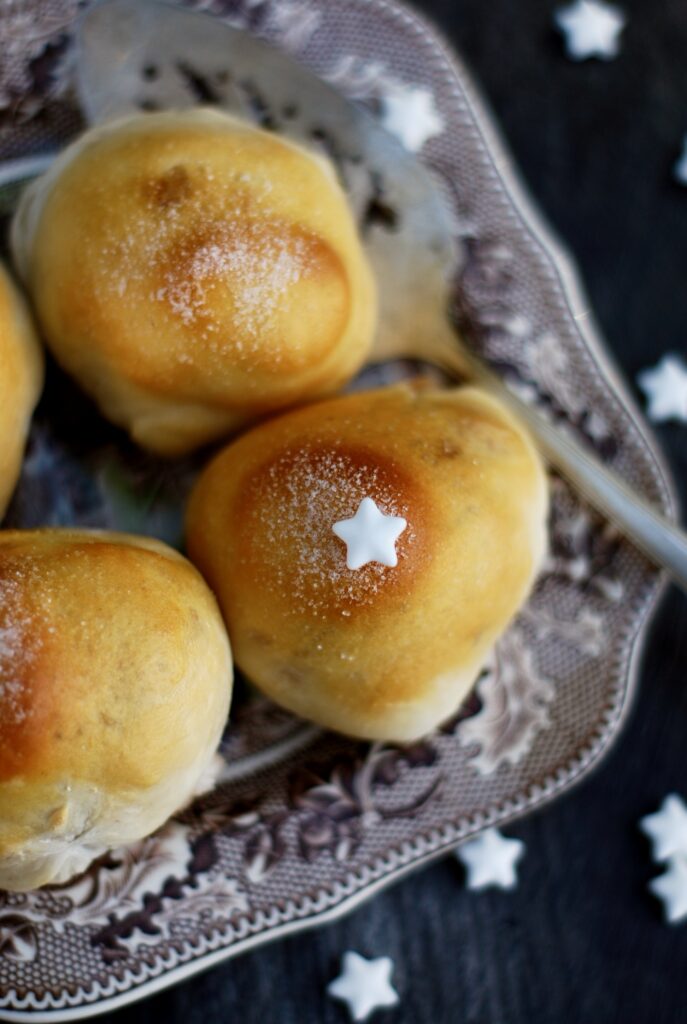 Empty tomb rolls, also called resurrection rolls, are a fun way to teach children the story of Jesus' burial and resurrection at Easter time.
Throughout the baking process the marshmallow that is placed in the center of the roll disappears, leaving the roll like an empty tomb.
Pretty neat, huh? Simplify the Easter story for your kids and tell them about it while you make these together. It's such a fun, meaningful way to make memories and teach them a significant bible story. This could become a fun, family tradition.
~ preheat oven to 375 degrees F. ~
1 tube of refrigerator biscuits (10 biscuits, NOT Grands)
5 regular size marshmallows
2 Tablespoons melted butter
3 Tablespoons sugar
1 teaspoon cinnamon
Line large baking sheet with a Silpat mat or cooking parchment. Mix the cinnamon and sugar together. Melt the butter. Remove biscuits from tube and, using fingers, flatten out two biscuits (not too thin, but big enough to get them around your marshmallow. Now dip a marshmallow in the melted butter and roll it in the cinnamon-sugar mixture. Place coated marshmallow on the center of one of the flattened biscuits, and mold the biscuit around the marshmallow. Using the second biscuit, wrap the biscuit around the open end. Essentially you want to completely enclose your marshmallow in the biscuits. No marshmallow showing, and no openings in the biscuit layer. Because you're using two biscuits to one marshmallow, you'll have plenty of dough to work with.
Place buns on lined baking sheet, at least two inches apart. Bake for 11 minutes in preheated oven. Remove from oven and allow to cool a bit before transferring to a cooling rack. You may want to brush them with a little more butter and sprinkle a little sugar on top (as pictured.)
Note: These can easily be made Vegan. Make sure you purchase refrigerated biscuits that don't contain dairy, and use vegan butter and marshmallows (we love Dandies.)
Happy Easter! He is Risen!
~Melissa
You may enjoy these related posts: