Print Friendly Version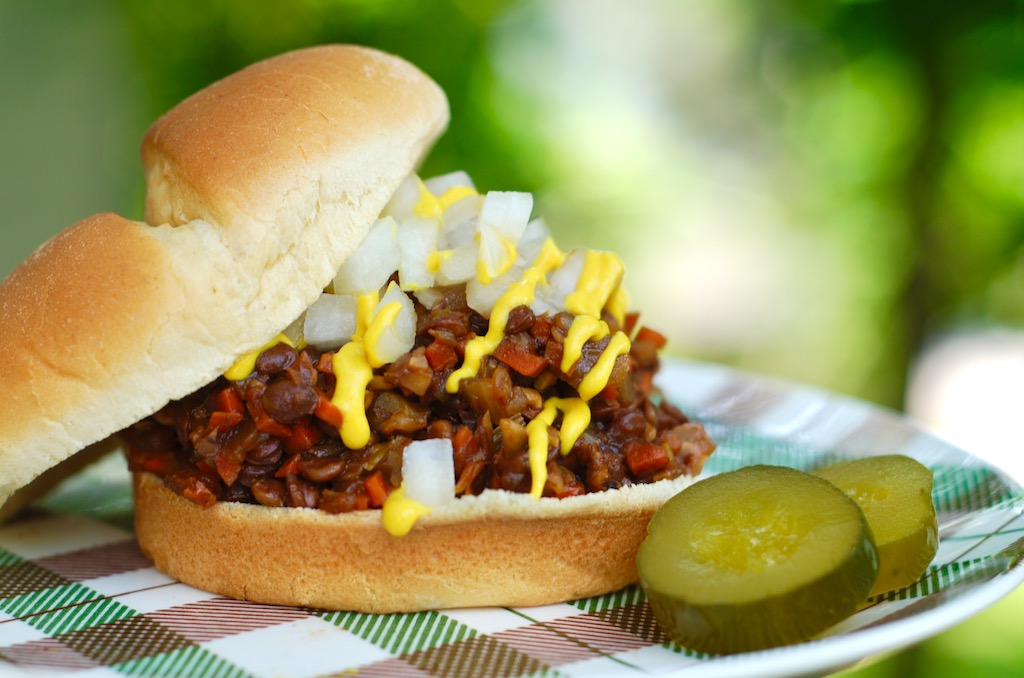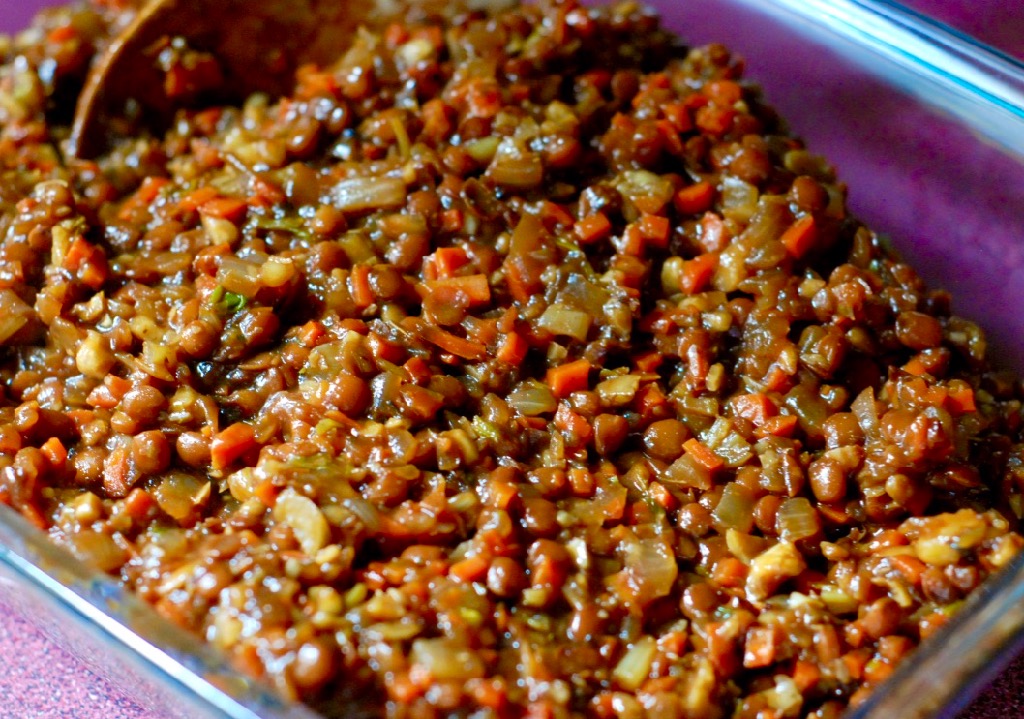 These healthy, delicious Sloppy Joes are one of my go-to lunches and dinners. I make a big batch of the sandwich filling at the beginning of the week and that way I always have something easy and filling if I don't feel like making a big production out of meal time.
Sloppy Joes always remind me of casual gatherings when I was growing up. A big crock pot full of smoky, sweet sandwich filling that I would mound on two bun halves and eat open-faced. I would top them with copious amounts of mustard and ketchup. Now I like lots of fresh chopped onion too. Oh, and no meat. Guess what? I don't miss it even a little bit, and with a vegan version this good, I doubt you will either.
~ Makes 8 big sandwiches ~
1 Tablespoon olive oil
1 large yellow or white onion, diced fine
4 celery ribs + some of the leafy green tops, diced fine
4 medium carrots, peeled and diced fine
1 large bell pepper, diced small
6 garlic cloves, minced
1 teaspoon cumin
1 Tablespoon dried oregano
1/4 teaspoon cinnamon
1/4 teaspoon unsweetened cocoa powder
1 Tablespoon vegan Worcestershire sauce or lite soy sauce
1 Tablespoon red wine vinegar
1 heaping cup BBQ sauce (or more, to taste)
3 dashes Tabasco hot sauce (or your favorite)
1 cup finely chopped walnuts
1/4 cup sunflower seeds
2 (15 oz.) cans lentils (or black beans), rinsed and drained well
Heat olive oil in a heavy bottomed stock pot. Once hot, add: onions, celery, carrots, and bell pepper. Saute until tender and translucent, approximately 10 minutes. Add the garlic, cumin, oregano, cinnamon and cocoa. Cook an additional 30 seconds. Add the rest of the ingredients. Simmer until sauce has thickened a bit and has become fragrant. 15 minutes should do the trick. Adjust seasonings.
Divide between 8 buns, Top with ketchup, mustard, chopped onion, and spicy sweet pickles (We love Wickles.)
Enjoy!
~Melissa
You may enjoy these related posts: