Print Friendly Version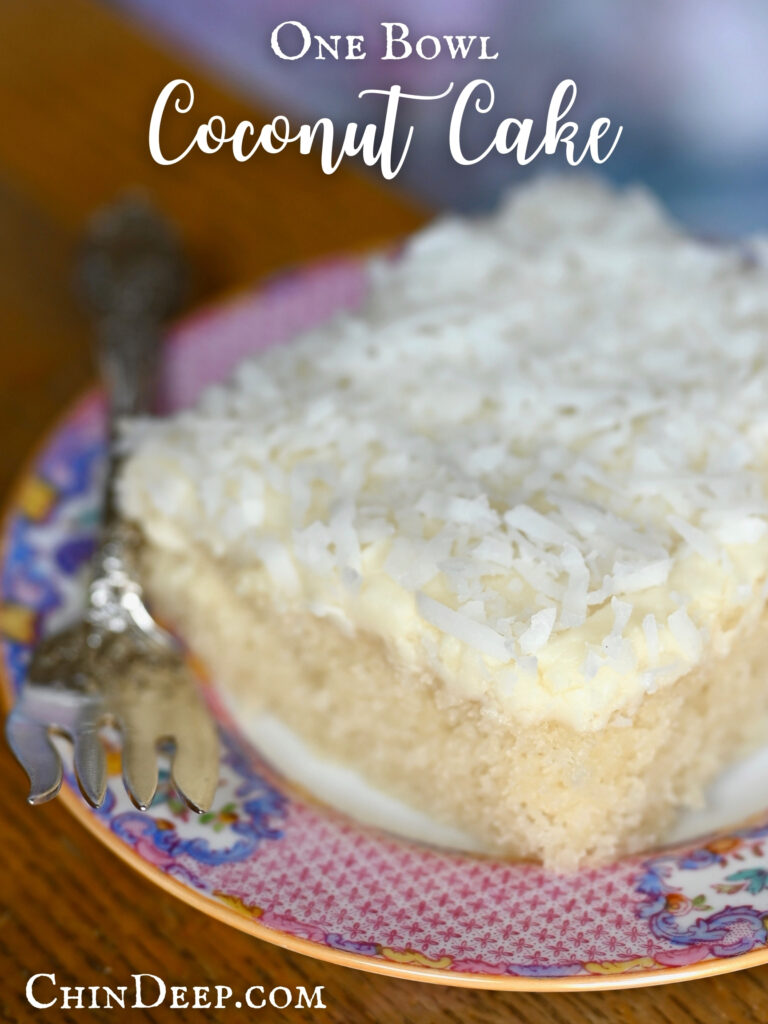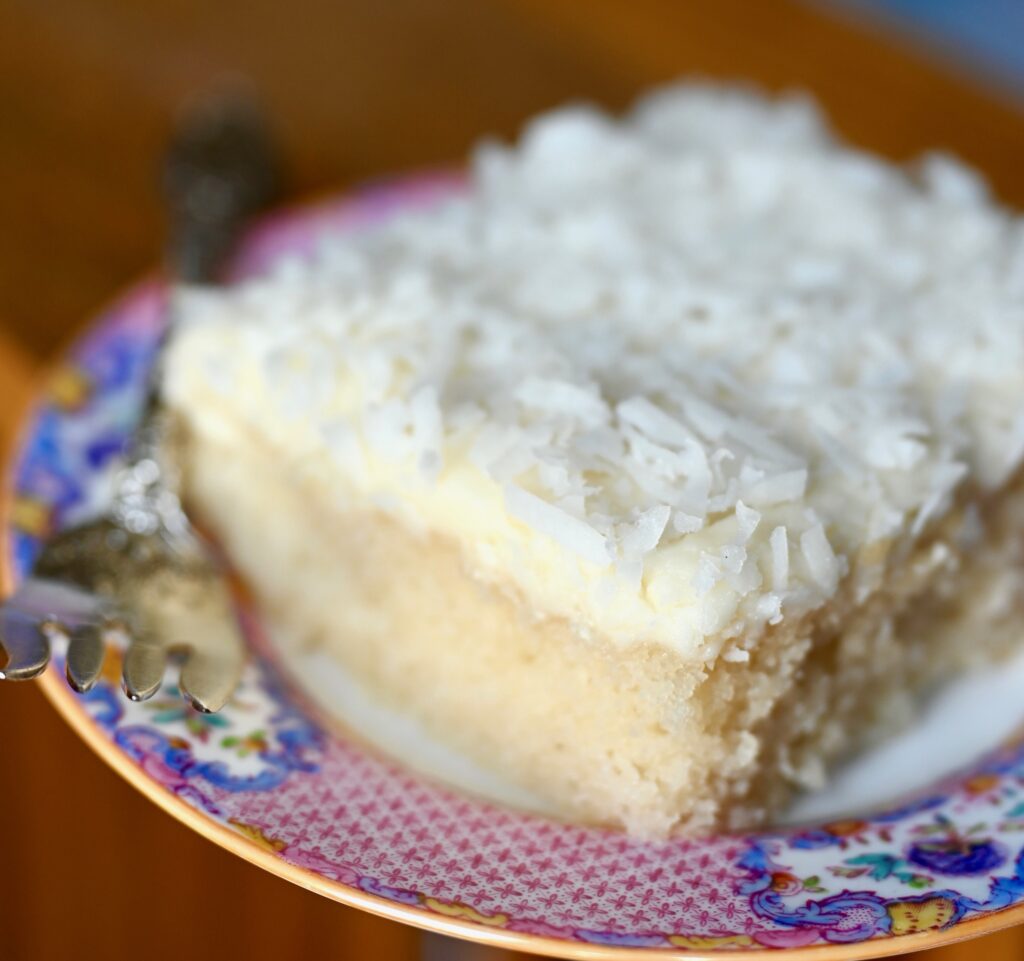 I already have a lot of coconut cake recipes on my blog, but this one is so delicious and easy that I had to share it with you. It's super moist, and vegan! Yay! The entire cake was demolished in a day. Everyone loved it.
This is going to be my new "go to" coconut cake. Make it in a 9X13 cake pan for easy transport to things like picnics, potlucks, family gatherings, and game day.
If you want to make a layered cake, you can use 2 (8 inch) round cake pans for this.
This coconut cake would make a lovely coffee cake for a Mother's Day brunch as well. I hope you love it as much as we do.
for the coconut cake:
~ preheat oven to 350 degrees F. ~
2 and 1/2 cups all purpose flour
2 Tablespoons cornstarch
1 Tablespoon baking powder
1/2 teaspoon salt
3/4 cup melted vegan butter or vegetable oil
1 and 1/2 cups canned coconut milk
2 teaspoons apple cider vinegar or white vinegar
1 teaspoon pure vanilla extract
2 teaspoons coconut extract
Generously grease a glass 9X13 baking pan with vegan butter.
Place the flour, cornstarch, baking powder, and salt in a large mixing bowl. Combine using a wire whisk. Make a well in the center of the dry ingredients. Pour the melted butter, coconut milk, vinegar, and flavor extracts into the well and mix. Then mix the wet ingredients into the dry ingredients, using a wooden, spoon just until everything is evenly combined and moistened. Don't over mix or your cake will be tough.
Scrape into the prepared baking pan using a rubber spatula. Bake in preheated oven for 30 to 35 minutes or until a toothpick inserted into the center of the cake comes out clean. Cool completely before frosting.
For the coconut frosting:
3 cups powdered sugar
1/3 cup softened (not melted) vegan butter
2 to 3 Tablespoons coconut milk, soy milk, or almond milk
1/4 teaspoon salt
1 teaspoon coconut extract
Place all ingredients in the bowl of a stand mixer. Using the whisk attachment, mix until smooth and fluffy. Add only as much plant milk as you need to reach the desired consistency.
Frost completely cooled cake and top with sweetened, grated coconut.
Enjoy!
~Melissa
You may enjoy these related posts: