Print Friendly Version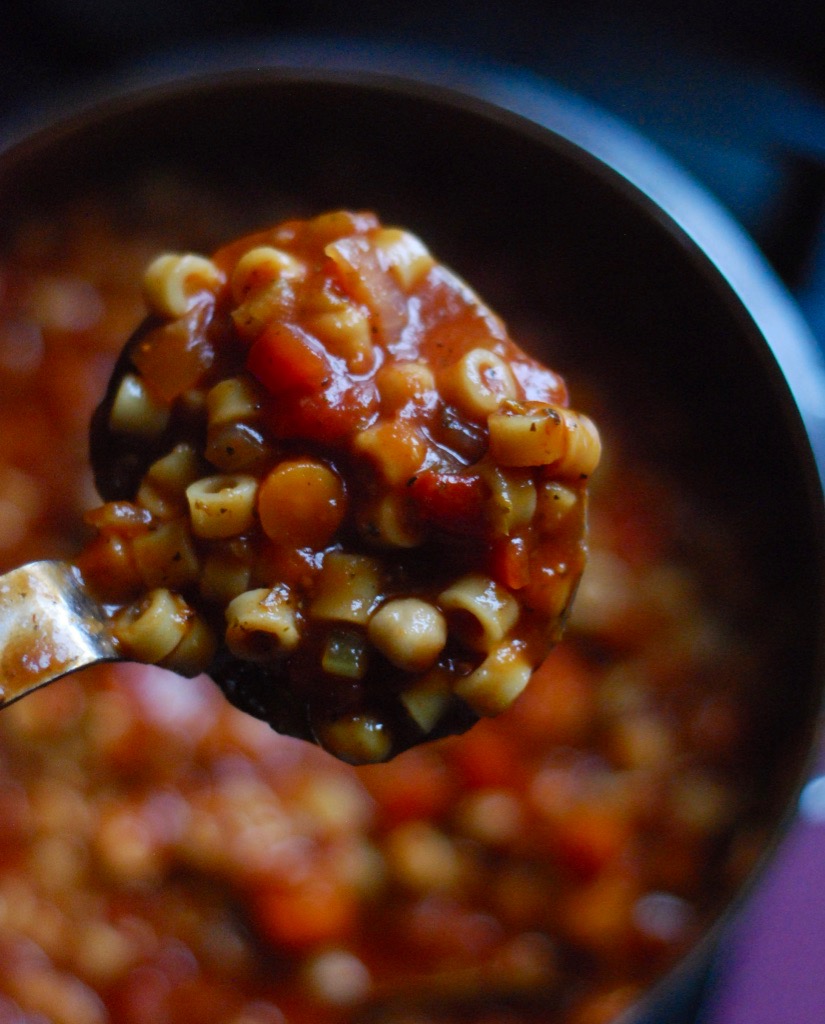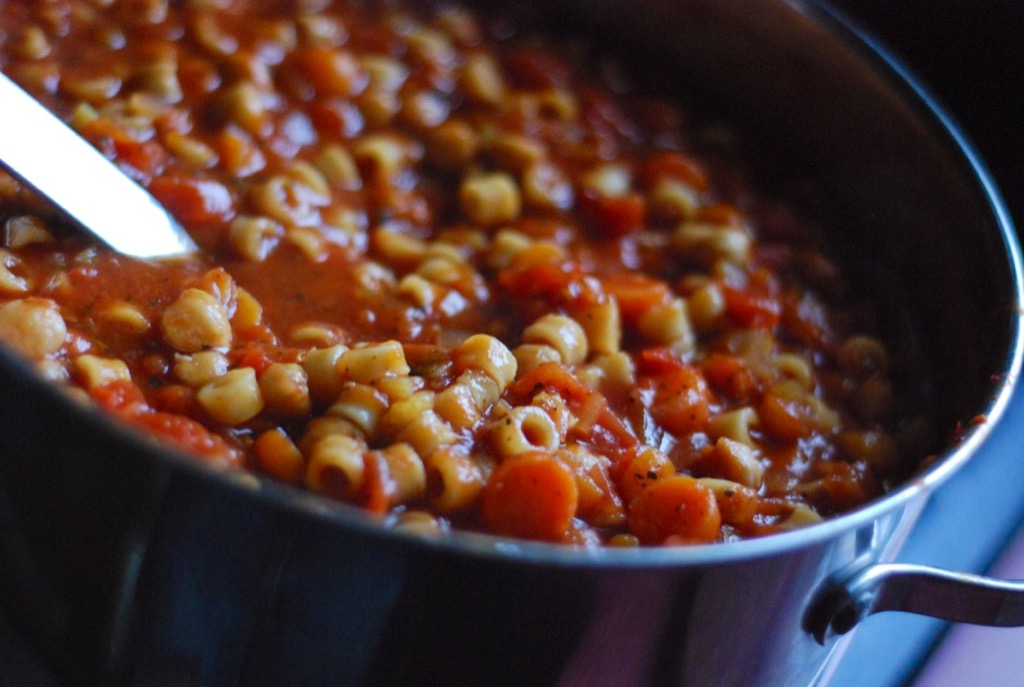 Pasta e ceci is a wonderful, healthy, traditional Italian dish that never calls for meat so it's perfect for vegans and vegetarians.
In this recipe I include a version where I cook the vegetables in oil before adding the rest of the ingredients, and I also include a no-oil version. Both are wonderful, but the no-oil version is definitely healthier. Make which ever version you wish.
4 Tablespoons olive oil OR 1/4 cup vegetable stock for sauteing
1 large onion, diced
2 medium carrots, small diced or thinly sliced
6 large cloves fresh garlic, minced
1 small can tomato paste
1 to 2 teaspoons sea salt (to taste)
freshly ground black pepper, to taste
red pepper flakes, to taste
2 (15 oz.) cans chickpeas, drained and rinsed
1 cup uncooked ditalini pasta
2 cups no-sodium or low sodium vegetable stock
1 (28 oz.) can San Marzano tomatoes, chopped into small pieces, including the juice from the can
In a large, heavy-bottomed stock pot, heat the olive oil until shimmering (or if you're doing the no-oil method, just heat up the pot.) Once hot, add the onion and carrots. Saute until golden brown. If you're doing the no-oil method saute the veggies in the dry pan (yes, they'll still brown.) Gradually add the 1/4 cup veggie stock as you saute the veggies. This will deglaze the pot. Once veggies are golden brown and tender, add the garlic and cook an additional minute.
Next, stir in the tomato paste, salt, black pepper, red pepper, chickpeas, pasta, stock, and diced tomatoes. Stir, scraping the bottom of the pot, to release any browned veggie bits that may still be sticking to it. Lower heat and simmer just until pasta is done and the liquid has reduced. This will take approximately 15 to 20 minutes.
Taste, adjust seasoning, and serve with any of these optional toppings: a drizzle of olive oil, more fresh minced garlic, freshly minced rosemary, basil, or oregano.
Enjoy!
~Melissa
You may enjoy these related posts: