Print Friendly Version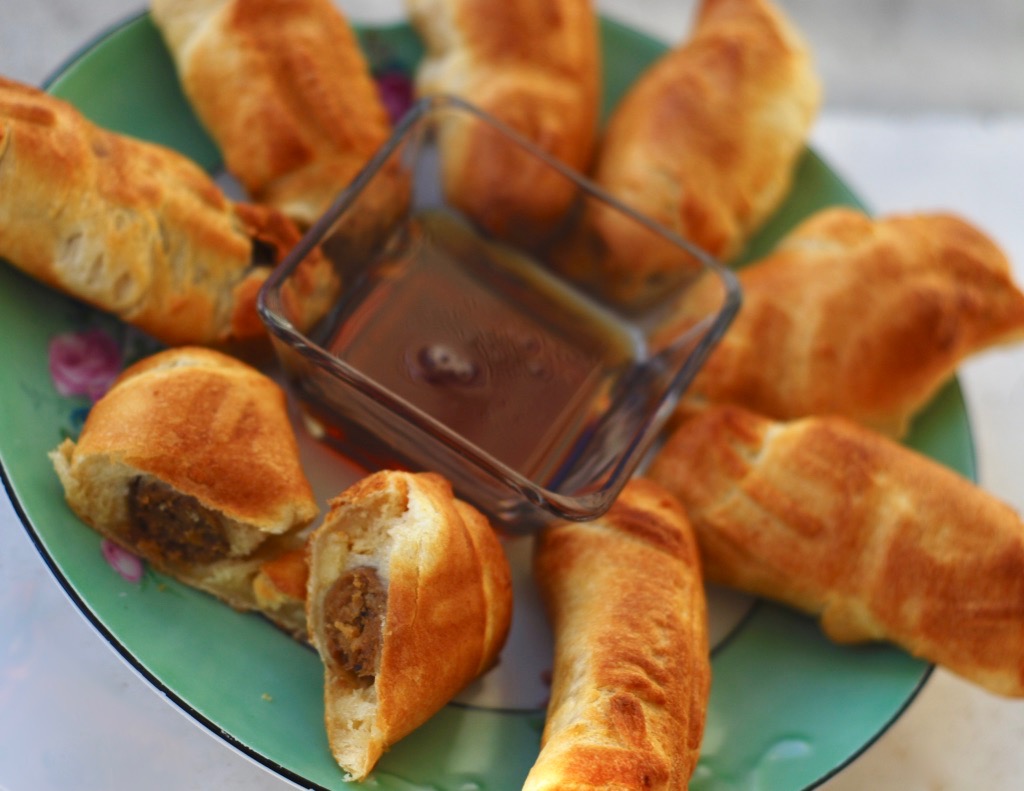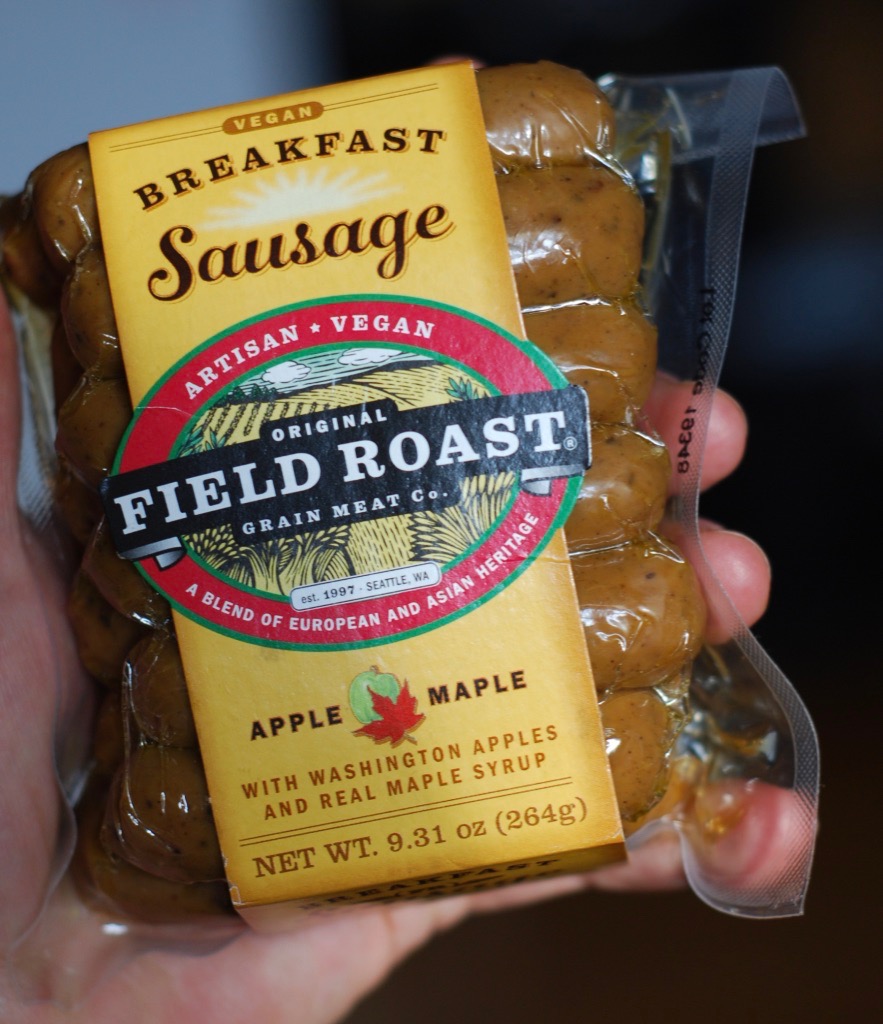 Here's another little, savory nibble I made for game day this year and I'm just getting around to sharing the recipe now. Sausage rolls! These were amazing, and so easy to prepare in my air fryer. You could do this with vegan hot dogs and dip them in ketchup, but I really like this version. I'm a maple syrup fanatic so I look for any excuse to use it in a recipe.
You could make these little sausage rolls as an appetizer like I did, or as an addition to a breakfast or brunch.
If you want your crescent roll dough and sausages to stretch further, cut the links in half. Then, split the crescent triangles in half lengthwise and wrap your rolls so a little bit of the vegan breakfast links are peeking out of each end. Or do as I did and encase one entire link in a whole crescent. They're great both ways!
For 12 vegan sausage rolls:
12 Field Roast Apple Maple breakfast sausage links
12 Pillsbury crescent roll trinagles
Maple syrup, maple dijon dressing, or strawberry jam for dipping
Open the crescent roll dough package and separate the triangles. Place one link on each of the triangles, starting at the wide end. Gently stretch the dough so it covers the ends of the link, folding the dough over the ends and then rolling up the sausage roll so there is no sausage showing. Place 6 in your air fryer at one time, making sure to space them out enough so they don't touch. Air fry at 325 degrees F. for approximately 3 to 4 minutes. Flip if necessary for even browning. Sausage rolls are done when the dough is cooked all the way through and the sausages are hot.
Dip in the suggested dips or whatever you like!
Enjoy!
~Melissa
You may enjoy these related posts: