Print Friendly Version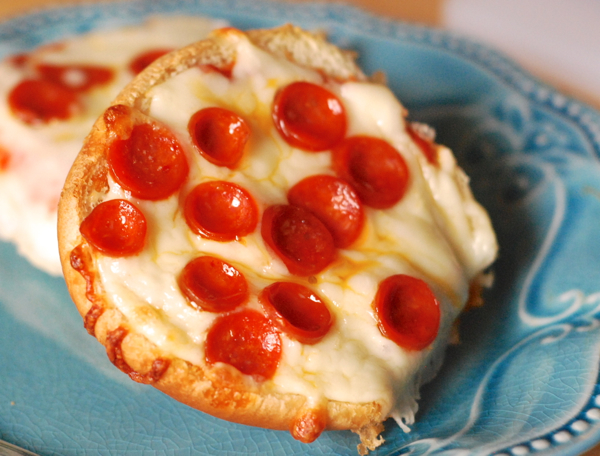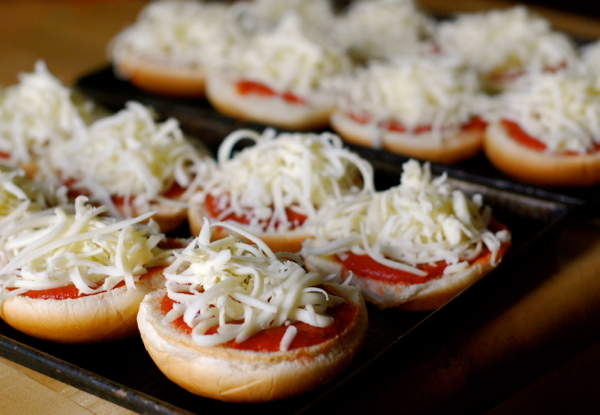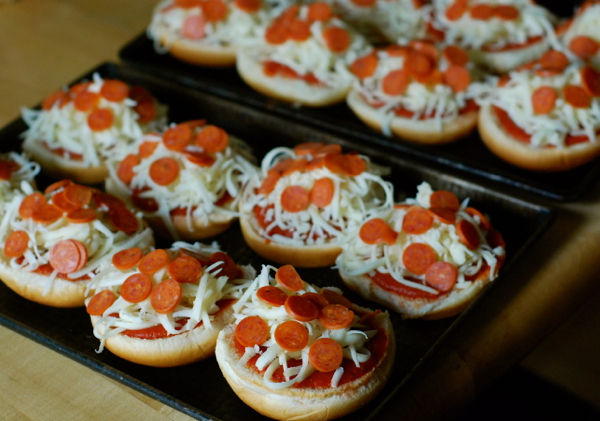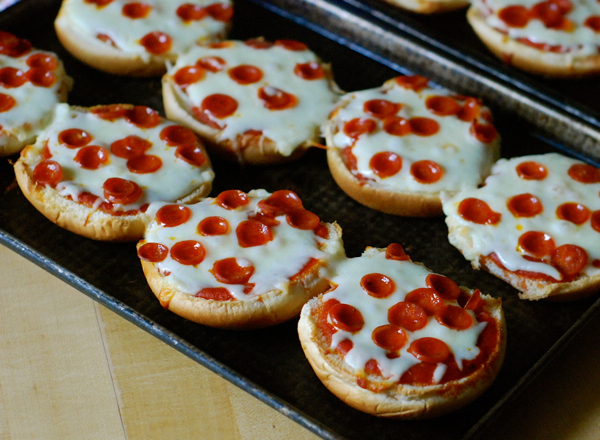 Who remembers eating these yummy, mini pizzas when they were going to school? We enjoyed these in the lunch room where I attended Elementary school. The lunch ladies called them "tiger paws." I love making these when we have a bunch of leftover hamburger buns after a family BBQ or picnic! So yummy and easy to prepare! I love nostalgic, school cafeteria food. I made up a batch of these a couple days ago for my daughters and grand girls and they totally demolished them.
makes 16 mini pizzas (feeds 8 people)
~ preheat oven to 425 degrees F. ~
16 hamburger bun halves
14 oz. of your favorite pizza sauce (we like Prego)
16 oz. shredded Mozzarella cheese
5 oz. mini pepperoni slices (we like Hormel)
Place hamburger bun halves on cookie sheets, crust side down. Spread some pizza sauce on each, dividing it equally among all the bun halves (I always end up using the whole jar.) Top each with cheese, and some of the mini pepperoni slices. Place in preheated oven and bake for 8 to 10 minutes, or just until heated through and cheese is completely melted.
Enjoy!
~Melissa
You may enjoy these related posts: