Print Friendly Version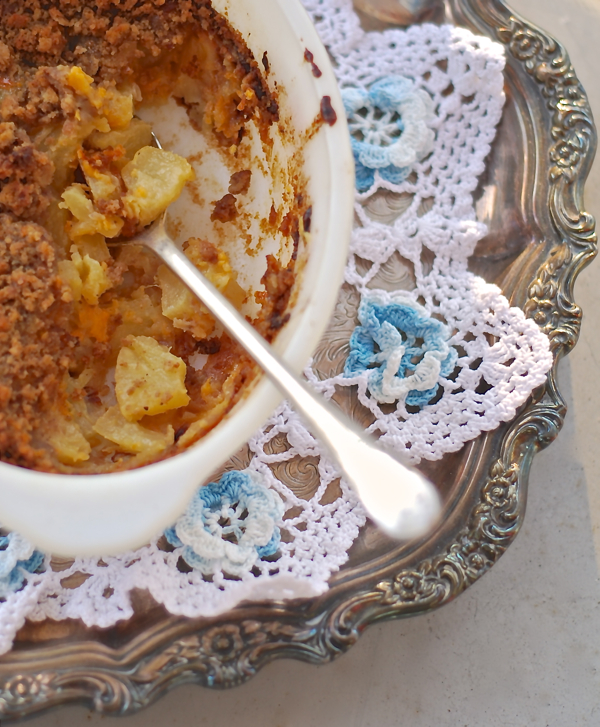 Oh my goodness! I've been getting a bunch of requests for this since posting the photo 🙂 Okay…her ya go!
1/2 cup brown sugar
3 Tablespoons flour
1 cup extra sharp cheddar cheese
1 (20 oz. can) pineapple chunks, drained
1 egg, lightly beaten
3 Tablespoons reserved pineapple juice
3/4 cup Ritz cracker crumbs
4 Tablespoons butter, melted
1/2 teaspoon pumpkin pie spice
1/4 teaspoon  ground cloves
Preheat oven to 350 degrees F. Butter a small casserole. Mix the brown sugar, flour, cheddar, drained pineapple chunks and beaten egg. Pour into prepared casserole.
Combine the 3 Tablespoons pineapple juice, cracker crumbs, melted butter and spices. Sprinkle evenly over the pineapple mixture.
Bake for 35 to 45 minutes, or until set, golden and bubbly.
Enjoy with your favorite ham dish!
XO,
Melissa
You may enjoy these related posts: