Print Friendly Version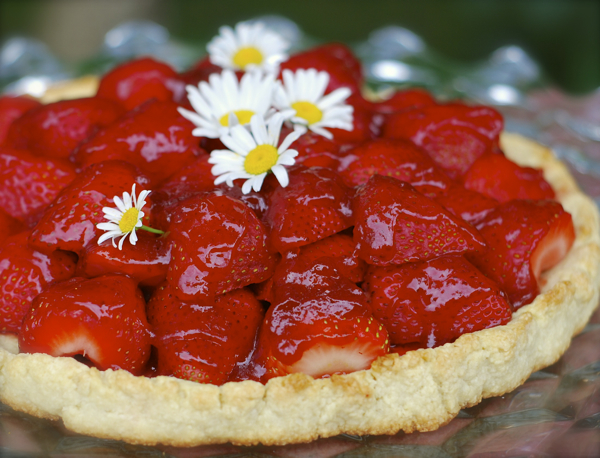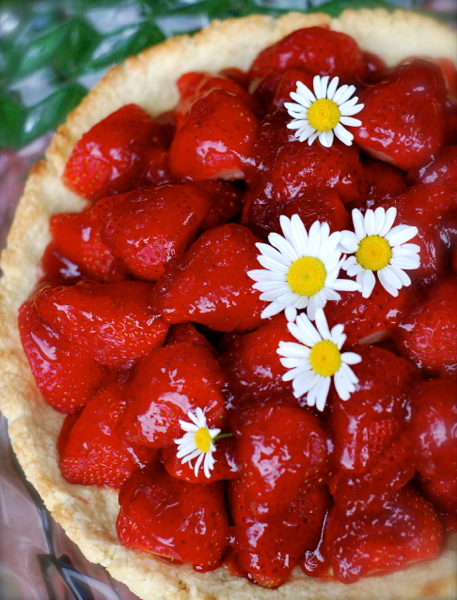 This is a beautiful, delicious, free-form tart that showcases perfectly ripe, sweet, juicy strawberries! It's so simple to prepare, and it's quite a showstopper!
The crust is flavored with just a hint of almond, and it's the perfect accompaniment to the yummy berries! Almond flour can be found by the natural foods at most grocery stores. If you can't find it, simply grind whole almonds in a food processor until they turn to meal.
for the tart crust:
1 and 1/2 cups all purpose flour
1/2 cup almond flour OR almond meal
1/3 cup sugar
1/2 teaspoon salt
6 Tablespoons unsalted, chilled butter
1 large egg, lightly beaten
1 teaspoon pure almond extract
1 Tablespoon milk
Combine flours, sugar, and salt in a large mixing bowl. Cut in butter using a pastry blender or fork until coarse crumbs form. Whisk egg, almond extract, and milk in a separate bowl. Stir wet ingredients into dry ingredients using a wooden spoon until a ball of dough forms. Using hands, shape dough into a flattened ball. Place in a Ziploc bag and seal. Refrigerate for 6 to 8 hours.
Place dough in center of a parchment-lined baking sheet. Pat into a 10 inch circle, and form a 3/4 inch rim along outside edge. Poke bottom of tart shell several times using the tines of a fork. Bake at 350 degrees for 20 minutes, or just until light golden brown. Cool for 10 minutes on baking sheet. Transfer to a wire rack to cool completely. Once cool, transfer to a pretty plate.
for the tart filling:
3/4 cup strawberry jam or preserves
1 teaspoon lemon juice OR apple cider vinegar
2 to 3 pints strawberries, hulled and halved
edible, unsprayed flowers (optional garnish)
sweetened whipped cream for serving on top
Heat jam and lemon juice/vinegar in a small saucepan over low heat. Stir constantly until liquid and spreadable. Spread 1/3 of the mixture over the bottom of the cooled tart crust. Arrange berry halves on top, cut sides down. Spoon remaining mixture evenly over the berries so they're coated with the glaze. Garnish with flowers. Serve with sweetened whipped cream.
Enjoy!
~Melissa
You may enjoy these related posts: