Print Friendly Version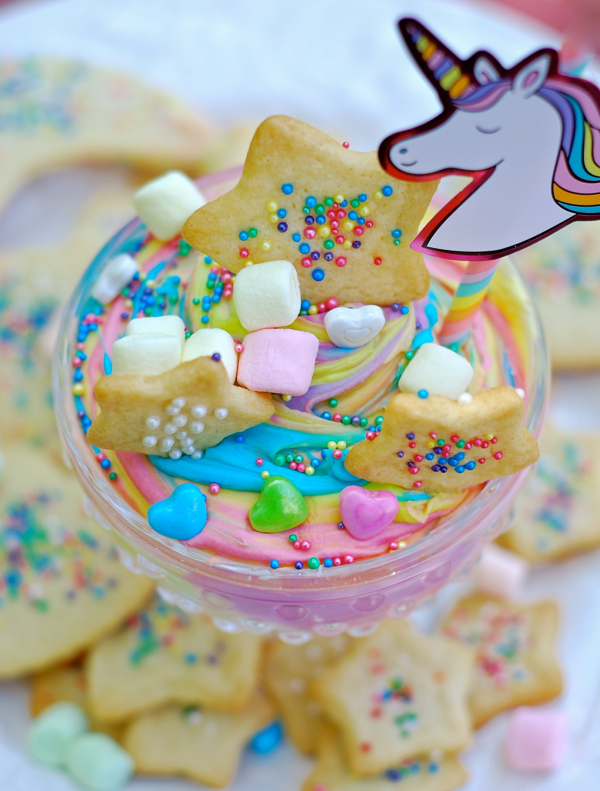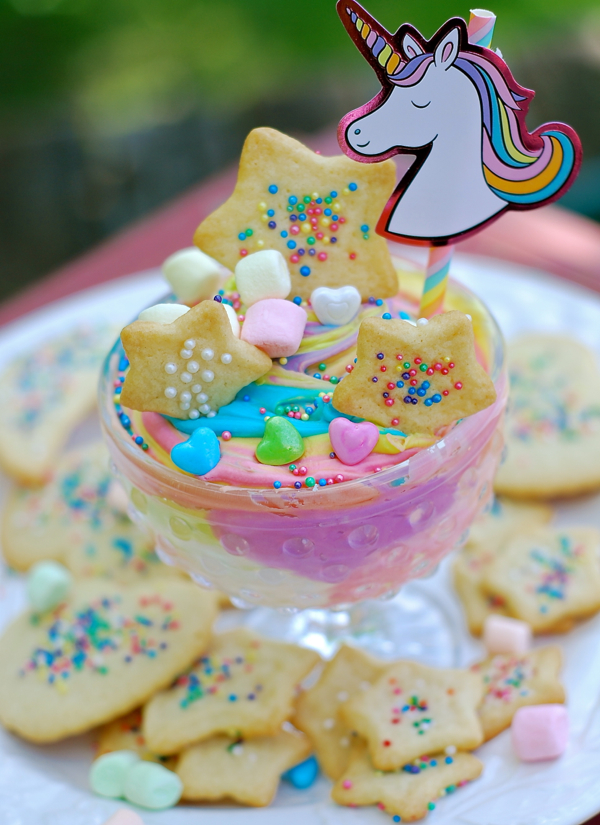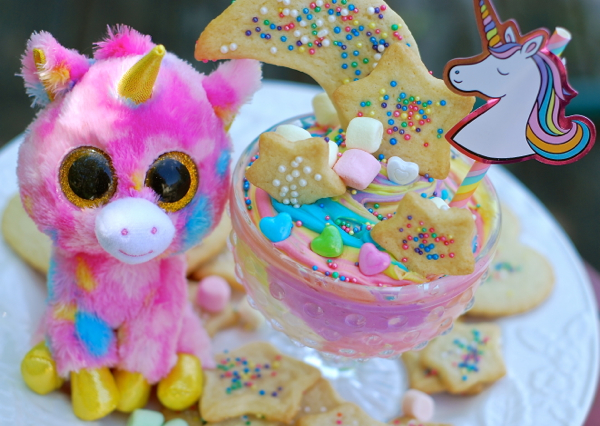 Unicorns are my current obsession. I love them. They remind me of when I was 13. I had them all over my bedroom in every form imaginable. Posters, stuffed animals, graphic tee shirts, Pez dispensers… I even had unicorn shoelaces!
So now I like to cook unicorn-themed treats. Here's my latest recipe. Magical Unicorn Cheesecake Swirl Dip. It's so fun, and the colors are so pretty! This tastes like a cross between cheesecake and vanilla buttercream frosting. It really is just a big swirl of colored cream cheese frosting that you use as a dip for little sugar cookies.
Did you see my little unicorn mascot in the last photo? Isn't he just the cutest. His name is Fantasia, and he's a Ty "Beanie Boo." See, I told you, obsessed…
6 oz. cream cheese, softened to room temperature
1 stick butter (1/2 cup) softened to room temperature
2 and 3/4 cup powdered sugar
1 to 2 teaspoons pure vanilla extract
various food coloring colors (I used neon)
sprinkles
candies
pastel mini marshmallows
mini sugar cookies for dipping into dip (homemade or store bought)
Place cream cheese, butter, powdered sugar, and vanilla in the bowl of a stand mixer. Using whisk attachment, whip until light and fluffy. If you need an additional 1/4 cup powdered sugar to make your frosting/dip a bit thicker, add it now and whip again.
Divide portions of the frosting between 7 small bowls or ramekins. Leave one white. To the others, add: pink, orange, yellow, green, blue, and purple. I only added 1 or 2 drops to each. Mix each color well. Place dollops of the different colors of frosting in a pretty serving bowl. Swirl together. Not too much, or the colors won't be as brilliant.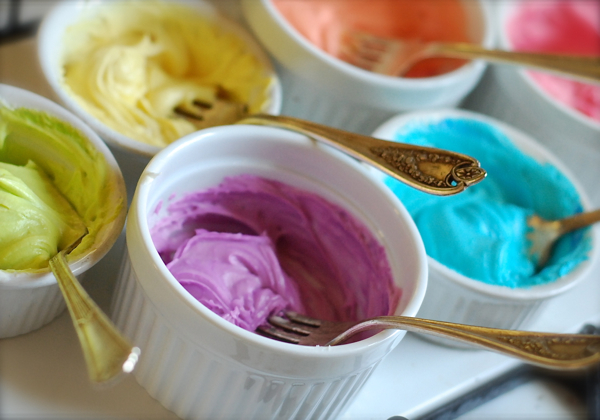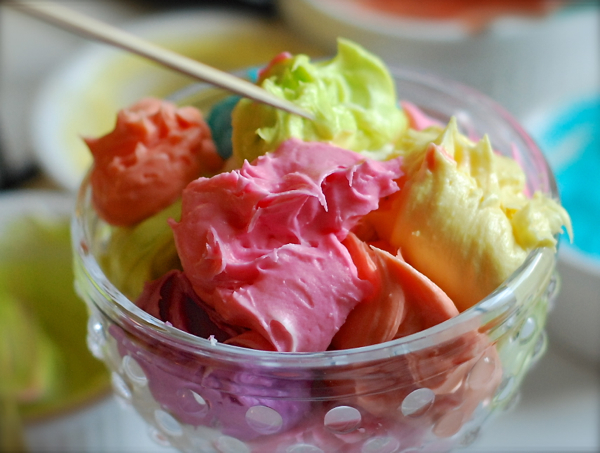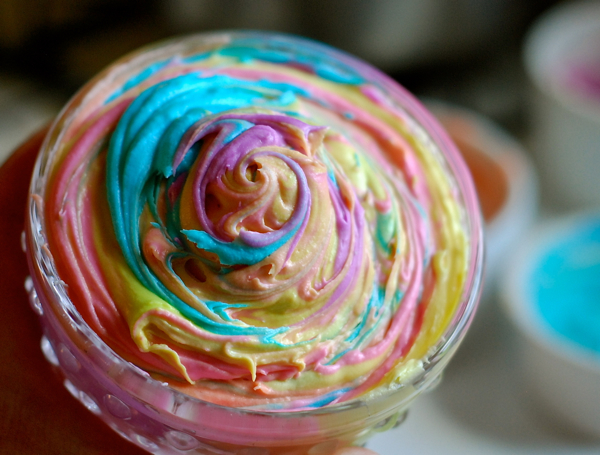 Cover and chill until ready to serve. Embellish with sprinkles, candies, marshmallows… Whatever you like! Use as a dip for cookies!
PS: If you'd like to try another unicorn treat, here's my recipe for Magic Unicorn Mug Cakes!
Enjoy!
~Melissa
You may enjoy these related posts: