Print Friendly Version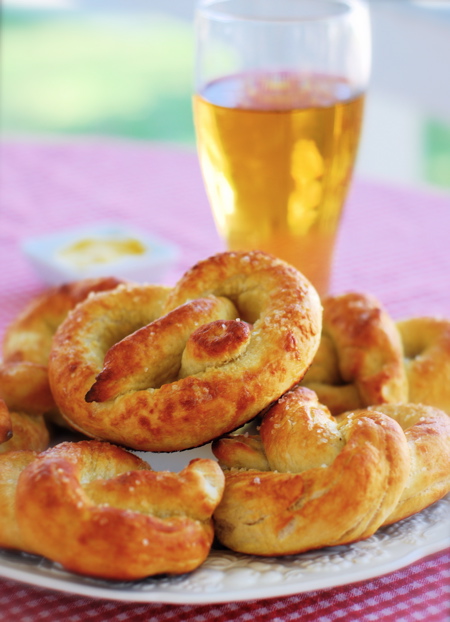 ~ big homemade buttered pretzels ~
These are the best big, soft pretzels I've ever had. Gracie is on Spring break this week and we've been busy creating things in the kitchen. We made these yesterday, and decided to dress them up three different ways! YUM!
for the dough:
5 cups unbleached all-purpose flour
1 teaspoon salt
2 teaspoons sugar
4 and 1/2 teaspoons dry yeast (not fast acting)
2 scant cups warm water
Place all ingredients in Kitchen Aid mixer bowl. Beat until mixed well. The dough will be kind of hard to knead, add a tiny bit more water, if needed. Knead until soft and smooth, About 5 minutes.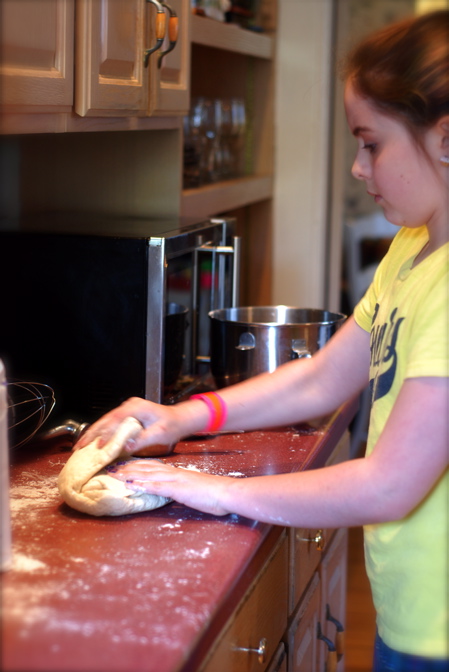 Place dough in a buttered glass bowl, cover with plastic wrap and allow to rest in a warm place for 30 minutes. It should be noticeably puffed, but not necessarily doubled in size.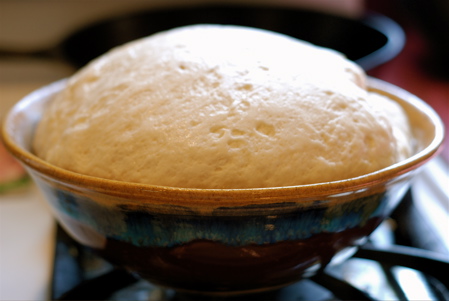 Preheat oven to 500 degrees F. Oil two large baking sheets. When the 30 minutes is up, transfer the dough to a lightly oiled work surface and divide into 12 equal pieces.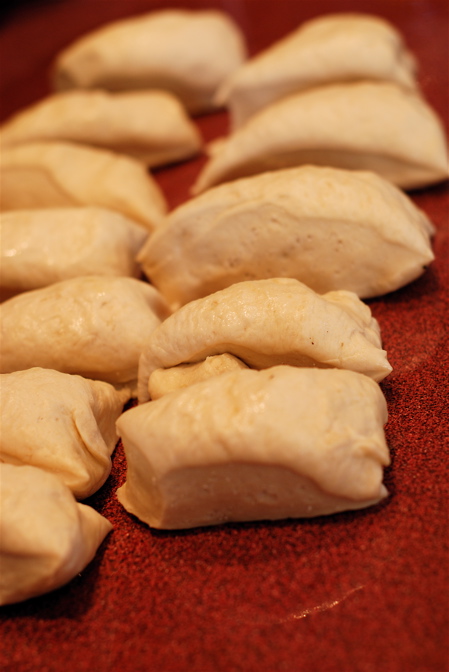 Allow the pieces to rest, uncovered, for 5 minutes. This will make the dough much easier to handle. Combine 1 cup warm water and 1/4 cup baking soda in a shallow bowl. Roll each of the 12 pieces into a 28 inch rope. Shape into a pretzel.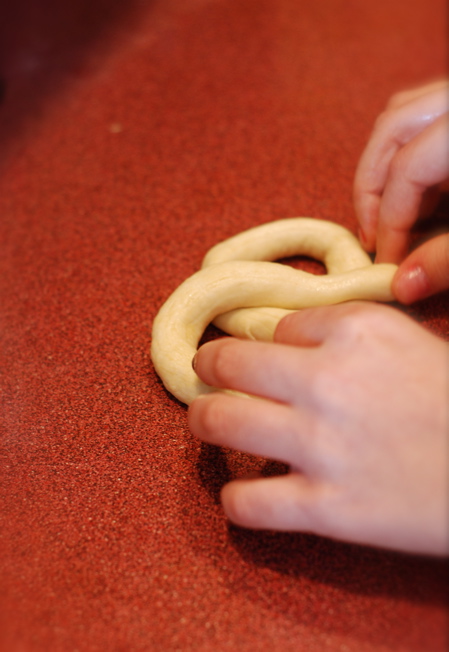 Dip each pretzel in the soda wash, and place 6 on each baking sheet.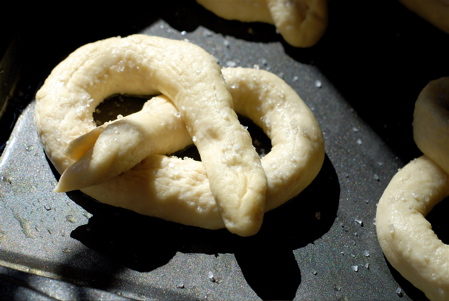 Sprinkle each of the pretzels with coarse kosher salt. Allow them to rest for 10 minutes. Bake for 4 minutes. Rotate baking sheets. Bake an additional 4 minutes, or until golden brown. Remove the pretzels from the oven and brush generously with melted butter.
We made 3 different flavors…
~ Plain ~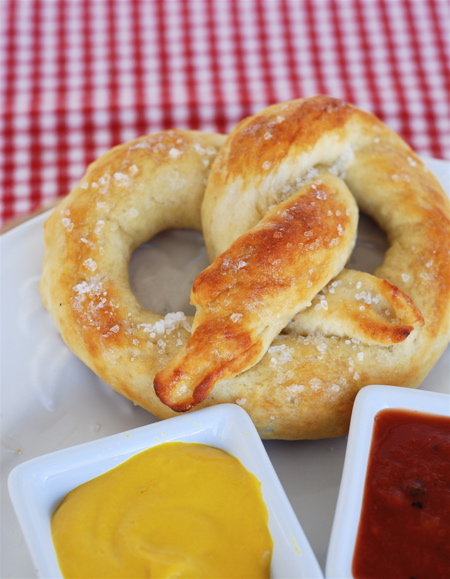 salted and buttered
dip – yellow mustard
~ Italian ~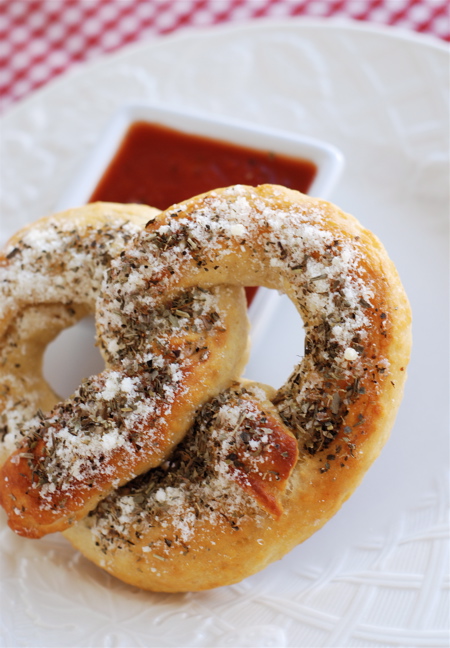 salted, buttered, sprinkled with Italian seasoning, grated Parmesan cheese and garlic powder
dip – warm marinara sauce
~ Churro ~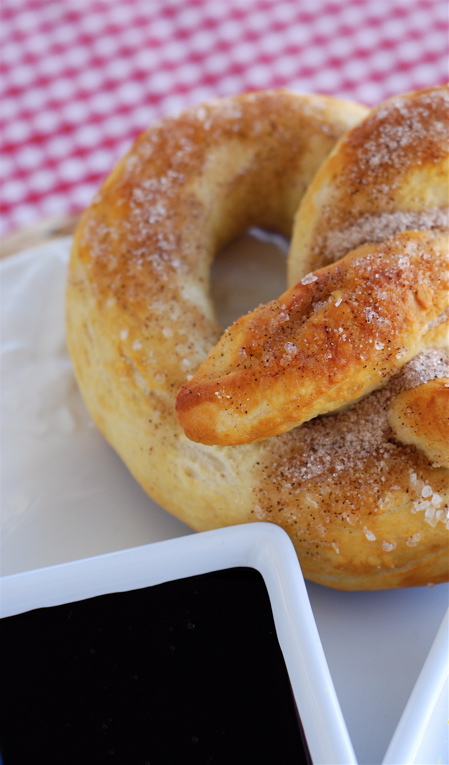 salted, buttered, sprinkled with cinnamon and sugar
dip – dark chocolate syrup
Enjoy!
~Melissa
You may enjoy these related posts: